Learn
Bang: MTV Portugal's (N)Safe(FW) Sex Ads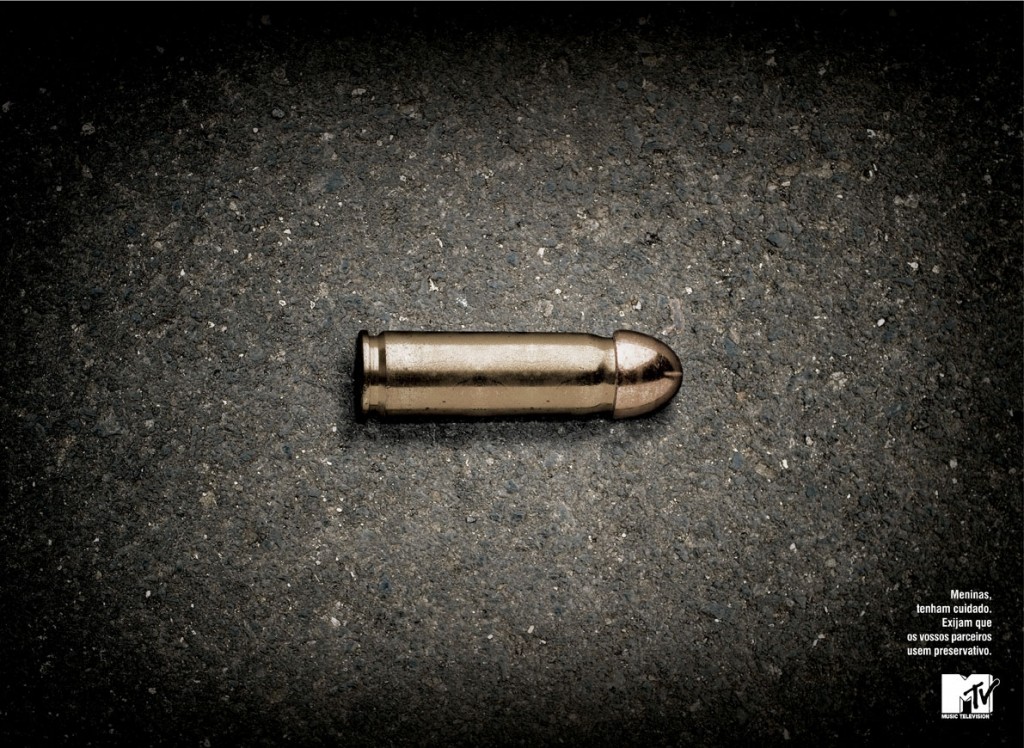 These MTV-sponsored safe sex ads from Portugal are certainly incendiary, but do they cross a line? Should we be content,
as Contexts asks, to conflate a penis with a firearm,
even in the name of safe sex advocacy? Two more ads, which are pretty NSFW, are after the jump.I like how attention-grabbing they are, but I'm on the fence about their potential impact on women who've been victims of sexual violence, as well as their implications about men-are men reduced to perpetrators of sexual violence? Don't men have a responsibility to protect themselves too?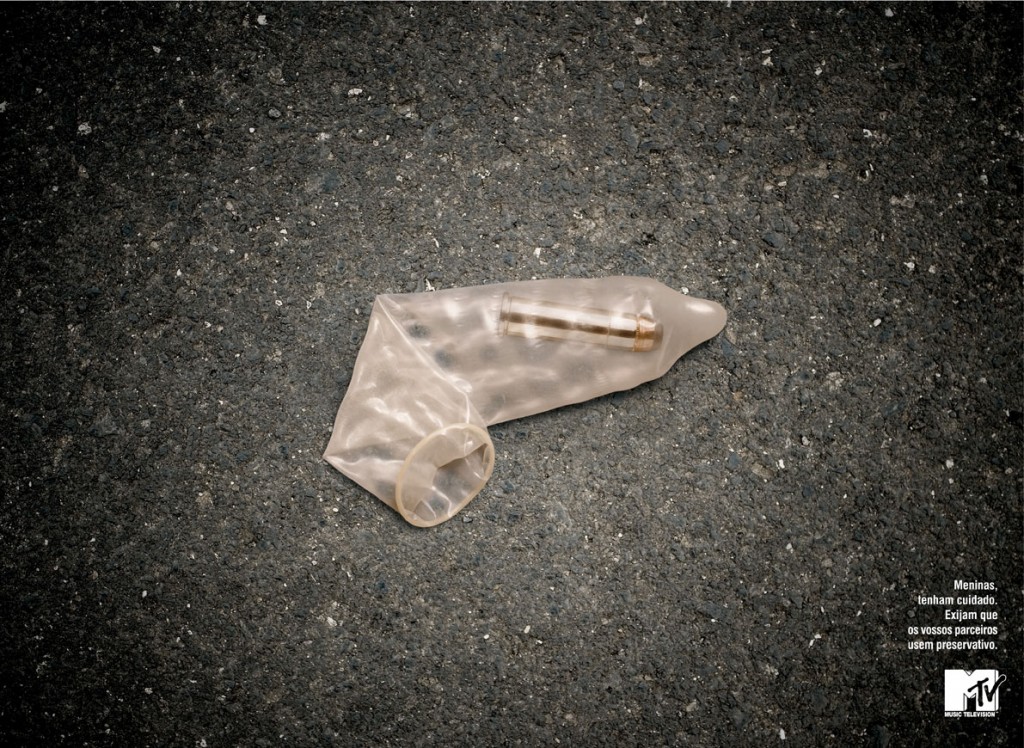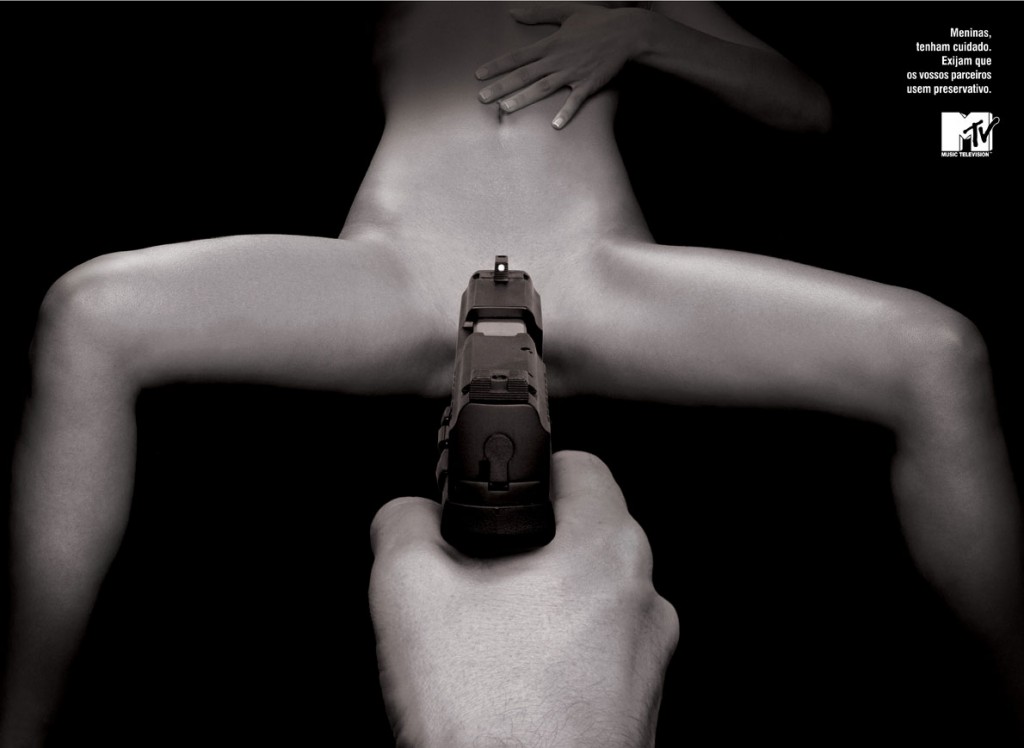 Another less violent (though also even less safe for work) campaign can be seen
here
.