Learn
LOOK: Friends of Friends Music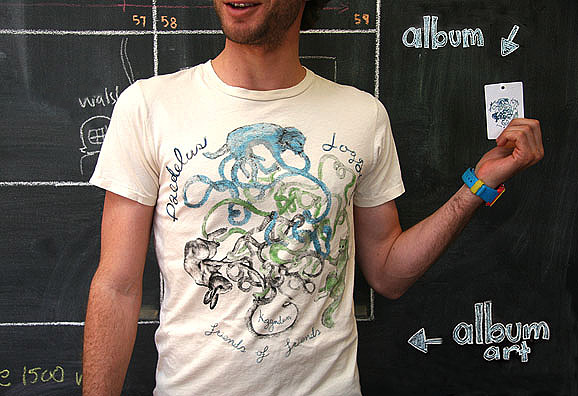 People don't want to buy nothing. And digital music is basically nothing. At least, that's how it can seem. However, a brilliant, new Los Angeles-based music label and website called
Friends of Friends
is going to great lengths to re-imagine the distribution of digital music: by making it something physical.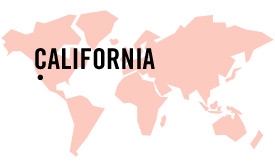 "The whole idea was, you can't really download a T-shirt," explains Leeor Brown, the founder of Friends of Friends. "And I think that people want something physical. They want a solid product that they can feel good about purchasing, especially right now with money being such an issue for everybody. I wanted to make sure it was a product that was well made, that wasn't wasteful, and that actually had something to say."For now, that product is
Friends of Friends Volume One
-a split EP that dropped this March and features songs by the electronic wizard Alfred "Daedelus" Darlington and his friends Jogger, the duo of Amir Yaghmai and Jonathan Larroquette. The EP can be purchased in the form of a beautifully designed art piece by the husband and wife team
Kozyndan
, which is printed on a 100 percent organic Alternative Apparel T-shirt, and which comes with a seed-paper download card pinned to its tag. Instead of ending up with a jewel case for your shelf, you get a shirt for your back and, over time, a plant to care for-and, of course, and a number of excellent songs, remixes, and videos to download.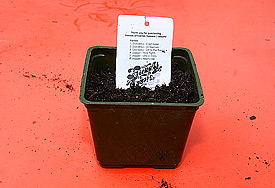 "If all you're trying to do right now is pitch a record of sounds, you're probably only at about one third of the story," says Brown. "I thought about how I found out about music when I was young: through friends, great cover art, and hearing about guest collaborations. And the shirt kind of tells a story: I'd been working with Daedelus, because he and I are friends. He invited Jogger, because they're friends, and they invited Kozyndan. They literally are a posse, the five of them. And for me it was key, telling a story about friends working together."Volume Two, which will feature the artists
Larytta
and
Bauchamp
, won't necessarily take the exact same physical form as its predecessor ("The world doesn't need another T-shirt company," says Brown), but, if Volume One is any indication, it will certainly be beautiful, innovative, and, most importantly, something.
Think this is good?1 person thinks this is good0 people think this is good