Learn
New Office and Bed Time for Water Issue
This week, we moved into our new HQ at 915 N. Citrus. This is a picture of
Beth
sanding a desk this past Sunday, the day before we started working out of our new office.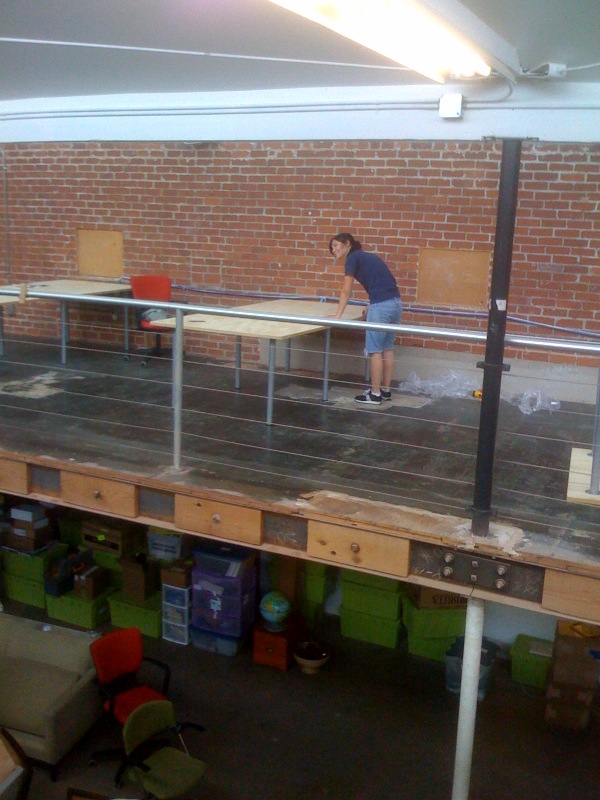 Now, halfway through our first week here, The Water Issue is going to bed.
Morgan
is wearing a bright pink branded t shirt for the company he works for. 
Casey
is dreary eyed.Everyone is full of good cheer, by now used to these oh so long marathons of completing a print artifact.There may or may not be one print advertisement left to sell tomorrow. Everyone is laughing.Unrelated, except for the topic of water, I took this photo of the L.A. river yesterday from a plane. I think it kind of shows why this issue is an important one, and I'm thirsty, and beach season is approaching.