Learn
self-esteem name game!
Do you remember those self-esteem projects from grade school in which a teacher would ask you to spell your name out vertically and write adjectives that describe you starting with each letter in your name? Poor Alex..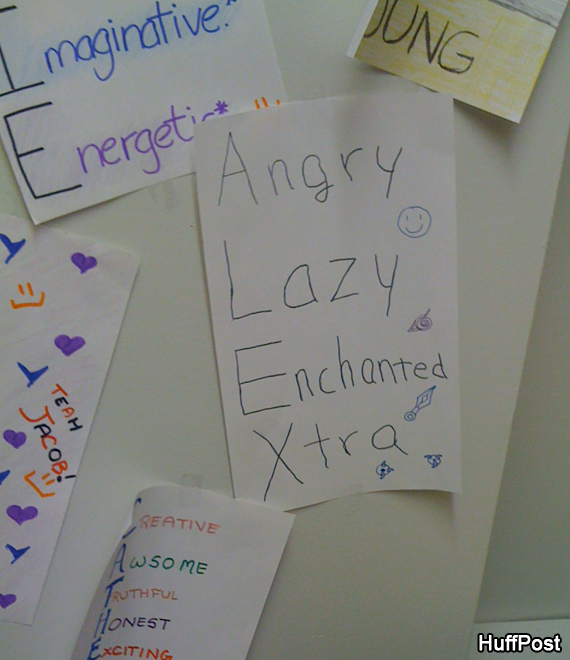 We need to bring this assignment back - post yours below!!
Think this is good?1 person thinks this is good0 people think this is good