Learn
Upcoming Moth GrandSlams opportunity to see storytelling community in action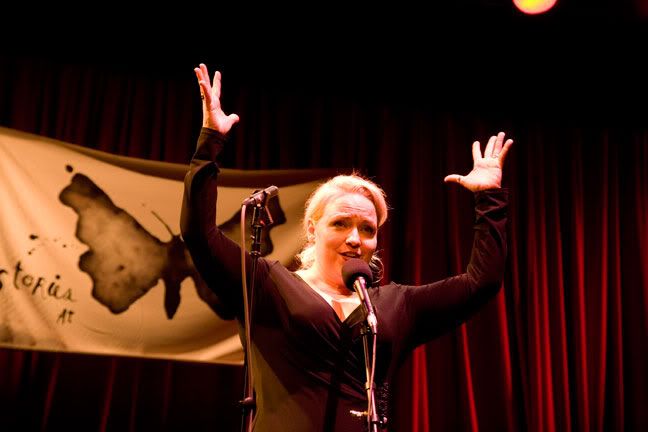 Writer, poet and family physician
William Carlos Williams
once urged
Robert Coles
, the Pulitzer-prize winning psychiatrist, to listen to the stories of his patients. "Their story, yours, mine – it's what we all carry with us on this trip we take, and we owe it to each other to respect our stories and learn from them."
Our brains are apparently wired for stories. While storytelling traditions have always been an important part of community-building, recent initiatives such as
Camp Obama
and
Camp Courage
have demonstrated that personal stories often provide the glue that holds social movements together. Participant-generated storytelling events like the
Moth StorySlams
are attracting larger audiences of various ages who gather on a regular basis to listen to and learn what makes effective engaging stories. Likewise,
This American Life
on National Public Radio has a growing cult following. Increasingly, online communities discuss the importance of storytelling in making the best social media.
If you're in Los Angeles or New York, don't miss The Moth Grandslam championships within the next week, both themed "Feast or Famine":
NYC: Thursday May 7 @ Comix
LA: Monday May 11 @ King King
Also check out
The Moth's hit podcast
(which recently spent three weeks at #1 on iTunes).
Other resources:
Moth founder, George Dawes Green, profiled in the Wall Street Journal 4/09:
"The Tale of a Yarn Spinner"
The Moth in GOOD:
"Burned by Desire"
Flavorpill LA:
The Moth GrandSLAM 5/11: Feast or Famine
The Moth Facebook Fan Page
The Moth on Twitter
Think this is good?1 person thinks this is good0 people think this is good