Learn
You Are What You Eat Showing
This coming Friday night, 6PM at the
Cole Art Center
in Nacogdoches, TX, I will be having a two-person show, Eats & Treats, with the wonderful
Mindy Sue Myers
.  Come by to see 20 of the fridge portraits and some scrumptious food sculptures.  There will be local organic produce available and some good conversation.
 Friday, July 17th, 6 PM
The Cole Art Center @ The Old Opera House
329 E. Main St., Nacogdoches, TX
(936) 468.1131
 Tuesday, August 11th @ 6PM, dietitian and diabetes specialist Kathie Robinson will be in the gallery talking about eating out.  See the description below.
We know what we are supposed to do: "eat less fat" or "eat more vegetables" or "watch salt intake". Translating the "shoulds" into action is difficult for many people, especially when eating out. What exactly is "healthy"?
Honestly evaluating what we eat, educating ourselves as consumers, and making choices about what we eat, are the first steps in making changes toward a more healthy life.
Hope to see some of you at the opening! Here is new image as a teaser!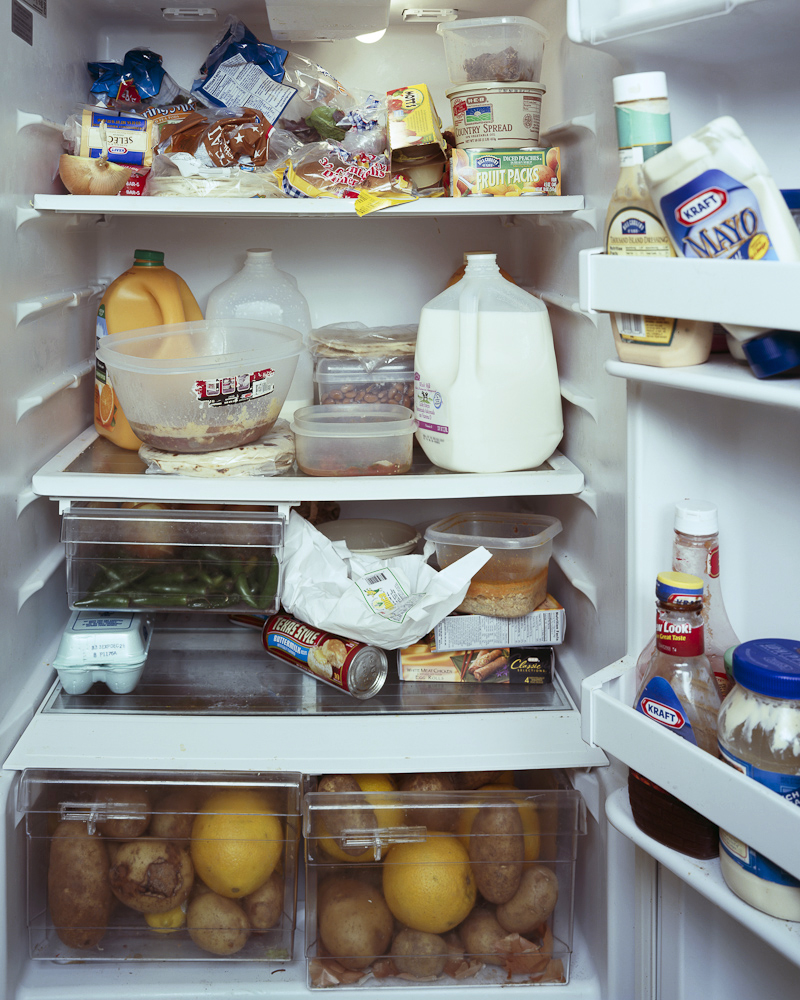 Construction Worker/House Wife | San Angelo, TX | 4-Person Household | Wife wakes every morning at 4AM to cook breakfast for family. | 2007
Think this is good?1 person thinks this is good0 people think this is good