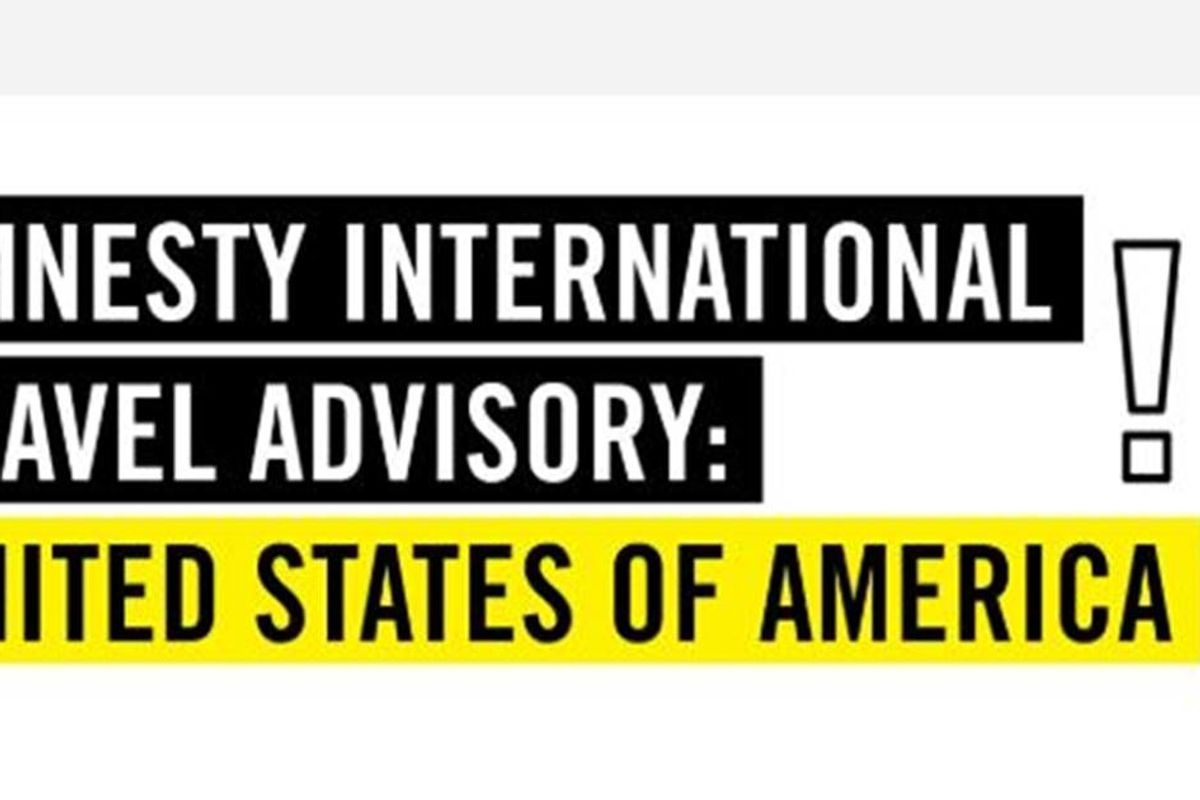 As a response to the recent mass shootings in El Paso, Texas and Dayton, Ohio that claimed the lives of 31 people last weekend, a human rights organization has issued a warning to all people traveling to the United States.
The Amnesty International advisory was announced "in light of ongoing high levels of gun violence in the country."
---
The advisory reads as follows:
IF YOU DECIDE TO TRAVEL TO THE UNITED STATES:
- Be extra vigilant at all times and be wary of the ubiquity of firearms among the population.
- Avoid places where large numbers of people gather, especially culture events, places of worship, schools, and shopping malls.
- Exercise increased caution when visiting local bars, nightclubs, and casinos.
The advisory also made note that certain people may be in greater danger of violence given their "gender identity, race, country of origin, ethnic background or sexual orientation."
According to a press release, Amnesty International issued the warning partially due to the inaction of American politicians to pass legislation to curb the violence.
President Trump condemned white supremacy and called for stronger action to address mental illness, violence in the media and in video games, and "the perils of the internet and social media." But he did not mention guns. https://t.co/HmpyNOkaxV #gunviolence
— Rebel Liberal 🇺🇸 (@RebelLiberal) August 5, 2019
"Travelers to the United States should remain cautious that the country does not adequately protect people's right to be safe, regardless of who they might be. People in the United States cannot reasonably expect to be free from harm – a guarantee of not being shot is impossible," said Ernest Coverson, Campaign Manager for the End Gun Violence Campaign at Amnesty International USA.

"Once again, it is chillingly clear that the U.S. government is unwilling to ensure protection against gun violence."
The announcement comes as many Americans are fearful of going out in public due to the mass shootings.
This fear was on full display Tuesday night when a motorcycle backfired in Times Square in New York City, a major tourist destination. The loud noises sounded like gunshots, causing people to run for their lives. Twenty people were injured during the chaos.

Yep, this whole country has PTSD, people panic in times square after a motorcycle backfires thinking it was a mass shooting. pic.twitter.com/4w7rPbk2A4
— 𝕸𝖆𝖘𝖙𝖊𝖗 𝕬𝖓𝖉 𝕮𝖔𝖒𝖒𝖆𝖓𝖉𝖊𝖗 (@DasCommander21) August 7, 2019
"Everyone thought there was a shooter coming down the streets. I thought I was going to watch my daughter get shot down in front of me," Bridget Siljander told NBC News.