Articles
Even the perfect marriage (if that exists) would have its everyday frustrations.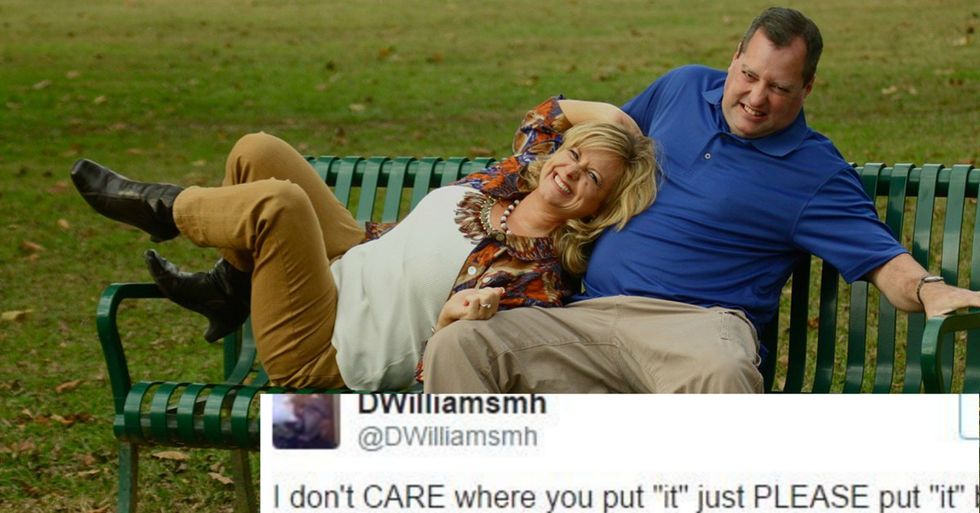 This article originally appeared on 09.06.17
Being married is like being half of a two-headed monster. It's impossible to avoid regular disagreements when you're bound to another person for the rest of your life. Even the perfect marriage (if there was such a thing) would have its daily frustrations. Funnily enough, most fights aren't caused by big decisions but the simple, day-to-day questions, such as "What do you want for dinner?"; "Are we free Friday night?"; and "What movie do you want to see?"
---
Here are some hilarious tweets that just about every married couple will understand.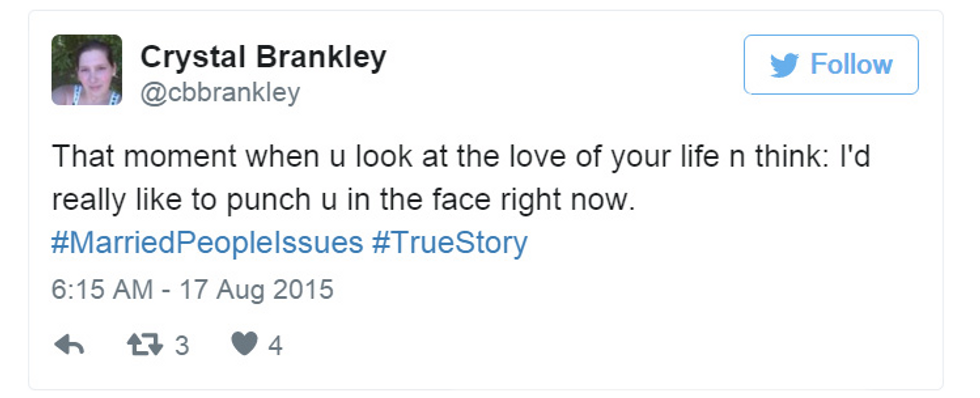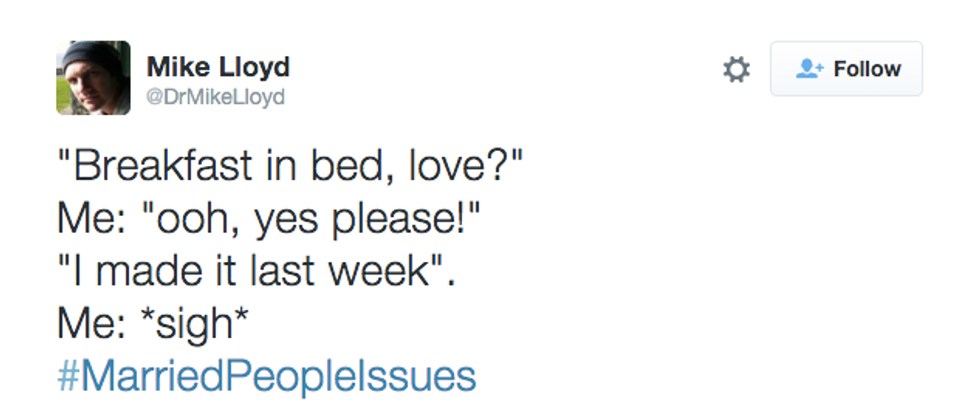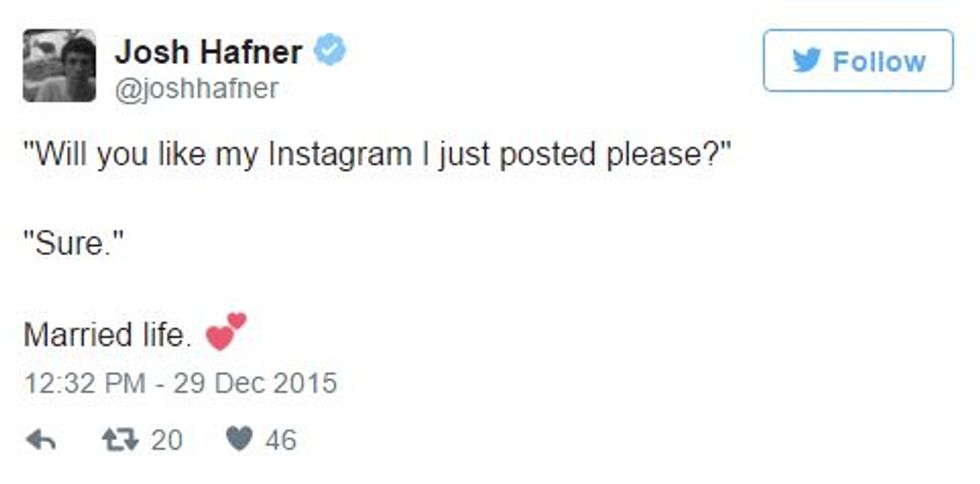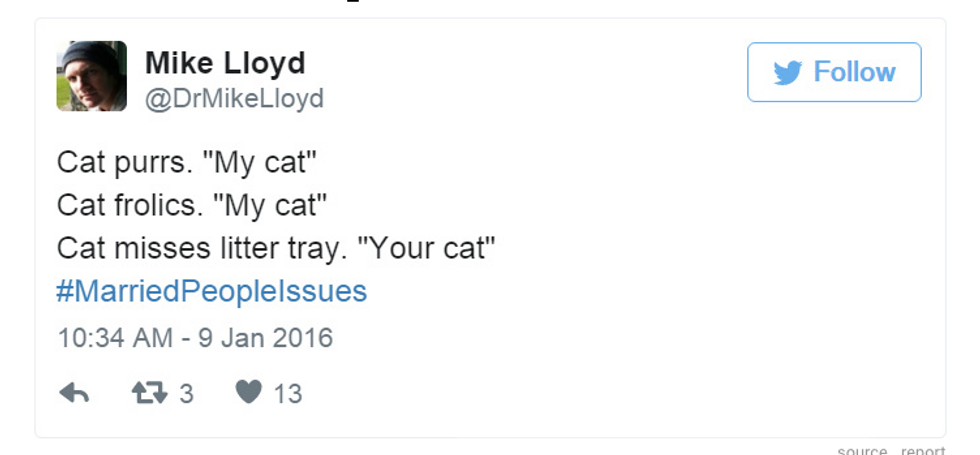 Want to share this article on Facebook? Just copy and paste this link:
(H/T The Huffington Post)