Spring: A time of restoring and renewing. A time of plans and projects. A time for spring cleaning. A time when most people want to clean out garages, closets and junk drawers. You know the drawers we're talking about—especially the one that serves as a graveyard of old cell phones and electronics. As springtime arrives, what if you could give new life to those old cell phones? What if you had an easy way to do that? What if recycling phones could help the environment? What if recycling those old phones could help save a life?
They can.
Hope Phones lets individuals, organizations, and companies give their old phones a new life on the frontlines of global health. We didn't want to create a vehicle to simply dispose of something that still can be used, that still has value. We like to think of the Hope Phones campaign as more than a recycling or upcycling effort. We are renewing something to create an even greater value, driven towards both environmental and social impact.
Your phone is recycled and the value it generates is used to purchase new equipment, support local health workers and increasingly to help improve patient health through our parent organization,
Medic Mobile
. Funds generated from our campaigns have supported improving healthcare efforts to across the globe from Nepal to Nairobi. In fact, these efforts have also created a burgeoning new set of social entrepreneurs.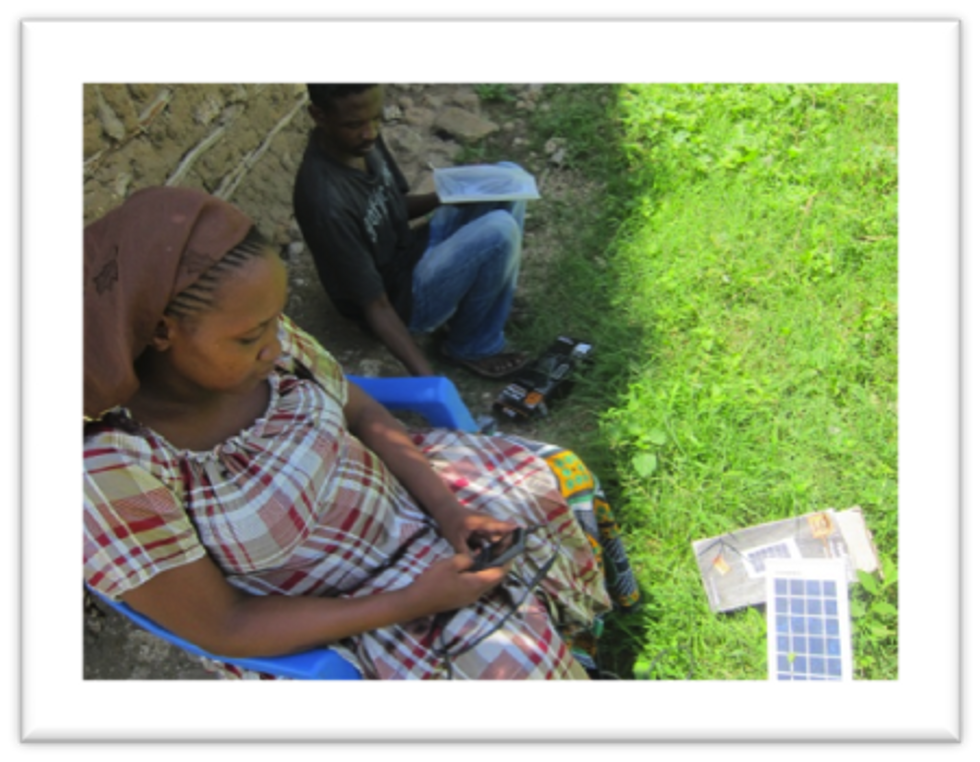 \n<br/> Meet Susan, a community healthcare worker from Tsangalaweni, Kenya. With funds raised from our Hope Phones campaign, we were able to equip her with a solar charger to keep her cell phone powered, and better serve her patient community, but that's not where the story ends.<br/></div> <div> Susan tells us: </div> <div> "I use the solar charger to make some small money so I can register my patients. The neighbors come to me to charge their phones, and I keep all of the money. Last month, I paid for the school fees of my children. I was able to put 3 of my children back to school with the savings I made [KES 500 or around $6.00 USD]".</div> <div> This Earth Day, <a href="http://hopephones.org/" rel="nofollow" target="_blank">Hope Phones</a> has launched a phone collection drive in partnership with <a href="http://www.everymothercounts.org/" rel="nofollow" target="_blank">Every Mother Counts</a>. We're asking our community to donate their used cell phones and host collection drives in their communities. For Susan, as well as the many women in need of basic maternal health care that she serves and others around the globe, it is critical for there to be a communications link. If we can recycle just 1 percent of disposed phones each year, we can outfit 1 million health workers with mobile technology, which in turn can improve the lives of 50 million people.</div> <div> <p class="shortcode-media shortcode-media-rebelmouse-image"> <img class="rm-shortcode" data-rm-shortcode-id="55204acaeb147ae8036da9ee17186c9f" data-rm-shortcode-name="rebelmouse-image" id="1fa55" type="lazy-image" data-runner-src="https://assets.rebelmouse.io/eyJhbGciOiJIUzI1NiIsInR5cCI6IkpXVCJ9.eyJpbWFnZSI6Imh0dHBzOi8vYXNzZXRzLnJibC5tcy8xOTgyMTE3My9vcmlnaW4ucG5nIiwiZXhwaXJlc19hdCI6MTY0Nzg0MDU5M30.ShUnTDbb2JnN_YfHoFXuHX50wt3tJe37a5oYLepzMIA/img.png?width=980"/> <small class="image-media media-caption" placeholder="add caption..."></small> <small class="image-media media-photo-credit" placeholder="add photo credit..."></small> </p>\n</div><div> On average:</div> <div> • 1 recycled cell phone can provide airtime on a SIM card to a mother in order to connect her with healthcare services, midwives or her local community healthcare worker.</div><div> • 2 recycled cell phones in the US can purchase a new basic feature cell phone for a community healthcare worker in the developing world </div><div> • 5 recycled cell phones can equip 1 community healthcare worker, like Susan, with a solar charger which will allow him/her to directly serve 500 patients in Kenya</div><div> • 10 recycled cell phones can be used to equip smart phones with devices that power cold chain monitoring and ensure access to safe vaccinations to patients.</div> <div> What about 100 recycled cell phones? 1000 recycled phones? 1,000,000 recycled cell phones?</div> <div> Will you join us? </div> <div> <strong>Every connection counts, including you.</strong>\n</div> <div> To print a free shipping label, click <a href="http://hopephones.org/wp-content/uploads/2012/07/EMC-Hope-Phones-Label.pdf" rel="nofollow" target="_blank">here</a>. To learn more, please visit: <a href="http://hopephones.org/" rel="nofollow" target="_blank">www.hopephones.org</a>\n</div> <div> <em>Written by Blair Palmer, Director, Special Projects, Medic Mobile, &amp; Director, Hope Phones Campaign</em>\n</div><div> <em>Photo credits: Jonathan Mativo, Medic Mobile</em>\n</div>