Editor's Note: This story is taken from the GOOD10 Ocean's Issue. You can download and read the entire digital magazine issue for free here.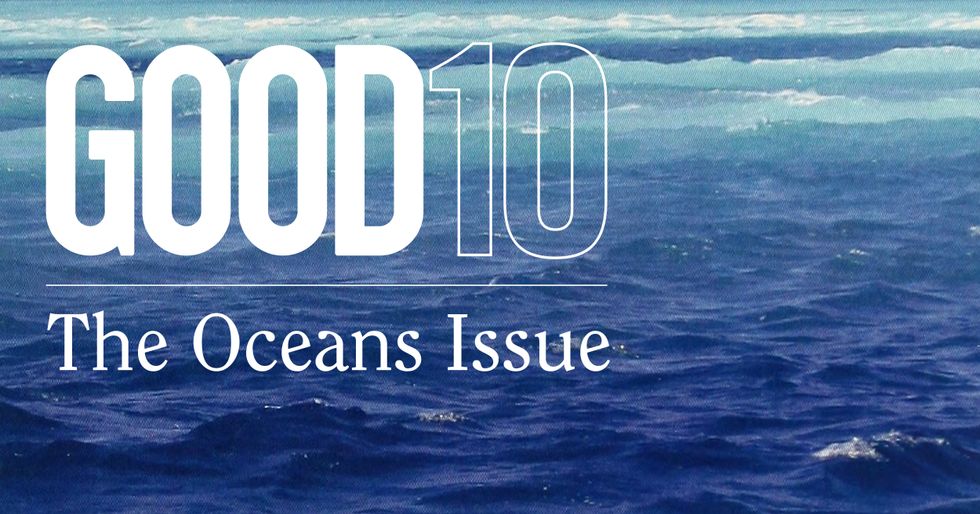 America and much of the world are still grappling with the coronavirus.. Helping people stay focused on ocean conservation during these times of global upheaval is critical. Susan Rockefeller is an essential voice in that effort.
She has been involved in everything from food education to producing films about protecting our planet's oceans from environmental disaster. Through her own publication Musings Magazine, Rockefeller also plays a role in spotlighting the efforts of people putting the principles of sustainability into the forefront of commerce and consumption. Rockefeller spoke to GOOD about a number of issues, including food education, activism and what needs to happen to ensure a healthy future for our oceans and the billions of people who rely on them for their own well-being.

GOOD: As a board member of the Stone Barns Center for Food & Agriculture, can you share about the importance of food education in healing our planet?
ROCKEFELLER: We vote, if we are lucky, three times a day with our forks or chopsticks. A plant based diet is better for human and planetary health. I would suggest to everyone to read We Are The Weather by Jonathan Safran Foer. He brilliantly outlines why climate change begins at breakfast and that we have choices about how we can repair our world. Stone Barns Center has a new initiative called ResourcED, where we are working with farms and fisherman and making sure the past 20 to 30 years of regional, regenerative and organic practices are not lost due to Covid-19. Stone Barns is creating markets for farms and farmers to sell their produce while restaurants and food services are closed. Supporting local farmers is key for a healthier regional and resilient food system. We don't want to see all this work of the past few decades go under due to bankruptcy. Stone barns is helping to create markets and also innovate as a research and development hub on extending farmers ability to sell their produce through fermentation and other methods of creating value from farm products.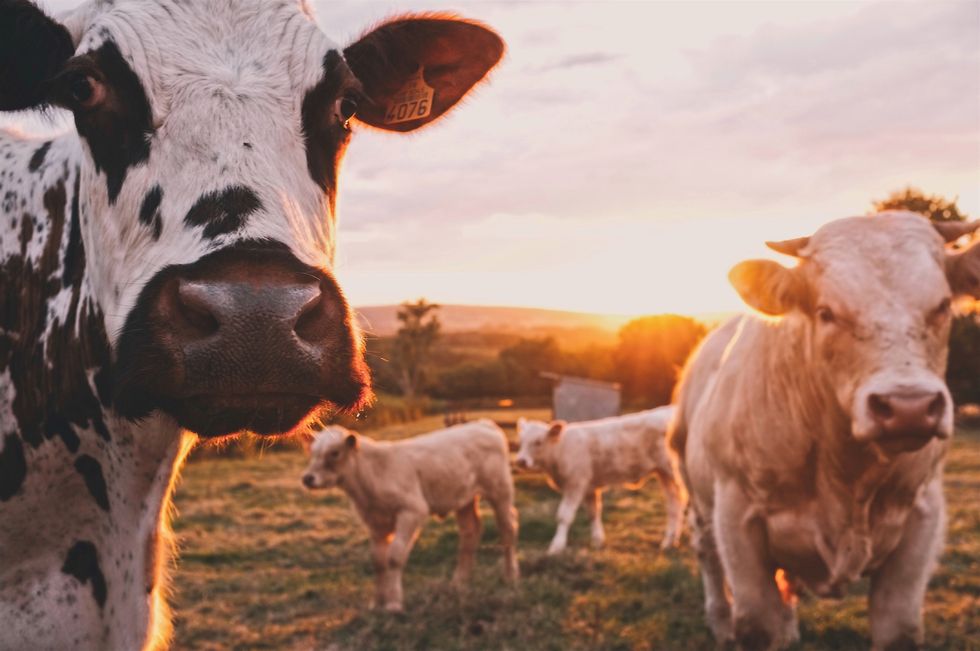 Photo by Stijn te Strake on
GOOD: You are also on the board of Oceana, which claims that restoring the ocean could feed one billion people a healthy seafood meal every day. Is this true?
ROCKEFELLER: Oceana works country by country to enforce fishing regulations, minimize by-catch and protect marine habitat. Wild fish can rebound by working country by country because of the EEZ or exclusive economic zones that are managed by each country. The best way to ensure that we have a bountiful ocean is to support the work of Oceana and work to protect where the majority of fish are which is in the 200 mile limit of our EEZ.
GOOD: How can seafood farming move forward in better harmony to meet the needs of a growing global population without destroying the very resources needed for our continued survival?
ROCKEFELLER: In terms of aquaculture, innovation must occur with fish and bivalves that do not use wild fish that usually use higher proportions of wild fish to the farmed fish. This is bad for the ocean and wastes protein that can be eaten from the wild for human consumption. Also, like industrialized agriculture, many aqua cultural fish operations use antibiotics— wild fish does not! It's better for the ocean and better for human health to eat wild fish. If you eat farmed fish, make sure it is herbivore or filtered bivalves.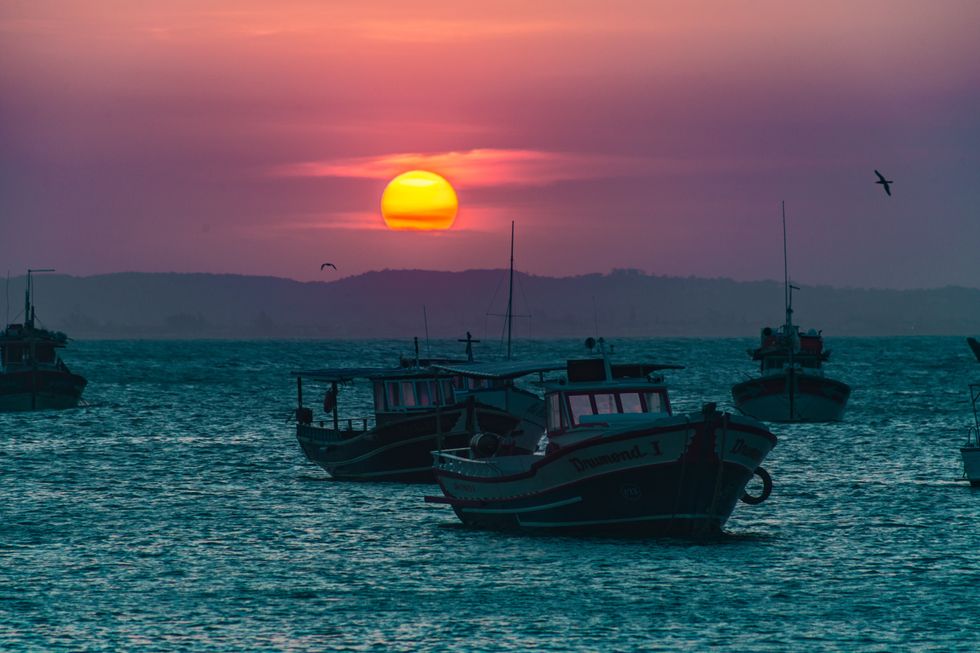 Photo by Tadeu Jnr on U
GOOD: Many people personally care about ocean conservation, but with limited time and financial resources, they often wonder what they can do to make a difference. Realistically, what is the single most important thing the average person can be doing right now for ocean conservation?
ROCKEFELLER: The most important thing anyone can do is join Oceana.org and become a wavemaker. It is free and you can get educated, activated and inspired to make a difference in your own country because it is global. Oceana works on legislative enforcement and upstream solutions to plastic pollution. If you care about your own health and planetary health, the one thing we all can do is support a healthy ocean for generations to come. Oceana is working and convening hundreds of smaller NGOs on plastic pollution initiatives and using science and advocacy to save our oceans and feed the world. By becoming a wavemaker, you can sign petitions and lend your voice to helping stop off shore drilling, saving the right whales, lessening plastic pollution and helping to be part of returning our oceans to a more bountiful state.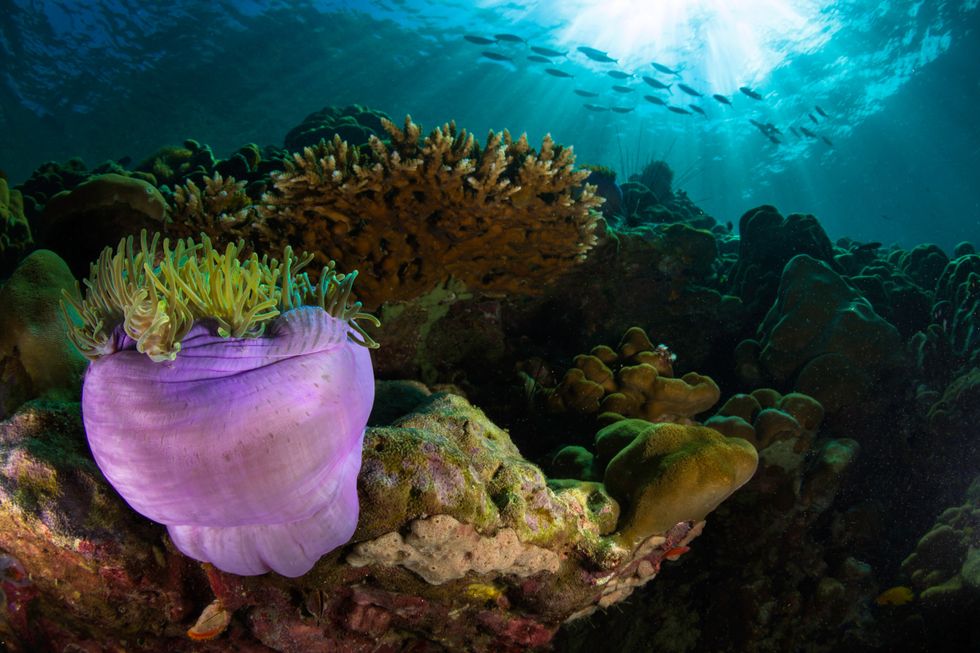 Photo by Milos Prelevic on

GOOD: A Sea Change, a film you co-produced over 10 years ago, examined the catastrophic effects of ocean acidification. Have you seen any progress on this front?
ROCKEFELLER: I think more and more people are connected to the work of ocean conservation due to films like these and so many others that have captivated millions of people through exposing them to the beauty and fragility of our oceans. We must transition to a green economy where we reduce carbon emissions. It is a global problem and we need global cooperation and mandates to reduce our carbon emissions. Only with a global effort will we see reductions in ocean acidification.
GOOD: Your publication, Musings Magazine, helps shine a spotlight on people and places making progress toward sustainability. How do you see entrepreneurs and consumers alike shaping this effort? Have you seen any patterns of success amongst those making inroads in this sector?
ROCKEFELLER: The innovators, artists and activists that are profiled in Musings give me hope for our future. The ingenuity and energy of these entrepreneurs and thought leaders are our next generation stewards. We profile leaders from We Are Family Foundation, which brings together teen leaders from around the world. I am inspired beyond my imagination when I meet these teen leaders! Our non profit and partners for musings including Food System 6, Parsons School of Design, Made Safe, We Are Family Foundation and Manna Tree Partners vet companies and provide cutting edge business leaders and influencers that keep our magazine humming. We need an ecosystem of designers and artists, entrepreneurs and activists, scientists and educators all working to create and inspire change. The patterns of success I see in all those we profile is the purpose driven passion they each possess to do the work they are doing.
GOOD: 2020 is obviously an election year in the United States. America's role as a defender of the environment has been in steep decline over the past three years but there have also been criticisms labeled at past administrations and congressional leaders for dropping the ball on combatting climate change. In many ways, the challenges are nothing new. Do you have any suggestions on how people can help raise the collective voice of urgency on ocean conservation as they head to the polls this November?
ROCKEFELLER: Most importantly, cast your vote. We need leaders who believe in science and empathy for human beings and nature and understand climate change, and social and environmental justice. Volunteer with organizations like National Volunteer Corps. Do what you can to get your friends to vote. This election is crucial not only for changing our current trajectory for our next president but for all positions in local state and national elections that can create a needed change in leadership and values. We must change the current trajectory. To do so, we must get everyone we know to vote and help those in need and assistance to cast their vote as well. Our country and our planet need better leadership!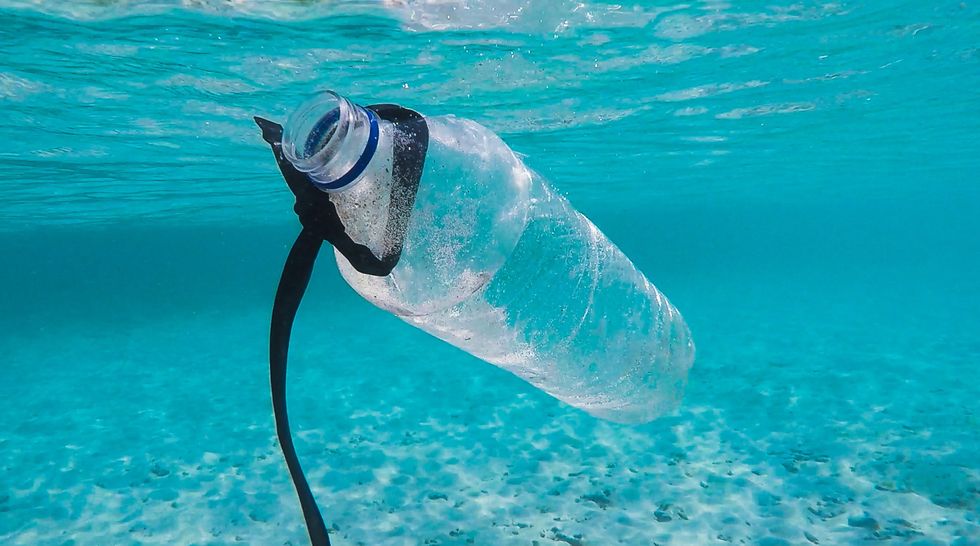 Photo by Brian Yurasits on
GOOD: In a time of such great turmoil both domestically and internationally, are there any people or stories that have emerged over the past year that have given you renewed hope for the future of ocean conservation?
ROCKEFELLER: I think Greta Thunberg is a key activist who catalyzed the youth movement. The protests over the killing of George Floyd have sparked an international movement for justice and a re-examining of our policies on racial justice. We are also aware as conservationists and activists—of the connection between racism, environmental and social injustice by air, water and other toxins disproportionately found in lower income and black neighborhoods. And part of our work as innovators, writers artists, educators, scientists and human beings is to understand and be part of a collective movement for justice. We have seen a rising up with protests all over our country and the world. Covid-19 has awakened a sense of our interconnectedness and my hope is that this awareness continues into action that brings on more than just policies, but more innovation with universal basic capital and more resources to lift people out of poverty, as well. I am encouraged by what I sense is an examination of our values, more empathy for others and outrage at a system that denigrates black lives. My hope is that the conversation about race and environmental justice and empathy deficit towards humans and non humans will continue and evolve policies that are more inclusive for our humanity and the planet.