Dropps
People produce a staggering 300 million tons of plastic every year, with half of it created for single-use. While a small percentage of it gets recycled, more than eight million tons of plastic is dumped into the oceans annually, according to Plastic Oceans .
Have you ever stopped to consider how many items you use on a daily basis are made with plastic? Everything from storage bags to bottles to food packaging — the amount is frighteningly high. And while it might seem daunting to address the large-scale global issue of plastic pollution, there are small changes you can make with little impact on the way you live but a big impact on our planet.
"The consumer can have it all - they don't have to make a sacrifice to live a sustainable lifestyle," says Jonathan Propper, the founder and CEO of Dropps , a line of sustainable, plant-based home care products shipped directly to your door.
The company, founded in 2005, created the first laundry detergent pod (yes, even before Tide pods), and has since expanded into other items, including fabric softener pods, dish detergent pods, laundry bags, and dryer balls. The products are all made without animal testing, and use recyclable and compostable cardboard packaging to eliminate single-use plastic. Plus, the company claims the average family can save as much as $100 a year by switching to Dropps, allowing you to do good for the environment and your wallet.
"We are dedicated to designing daily consumer products in a manner that is convenient for the consumer and engineers out single-use plastic. To some extent we are all experiencing Sustainability Anxiety Disorder. Dropps gives families easy-to-use solutions that are both eco-responsible and economical - which, if multiplied across a multitude of families, can have a measurable impact both on the planet and their wallets" Propper told GOOD.
Traditional liquid laundry detergents are typically packaged in plastic jugs made from high-density polyethylene, which often aren't recycled. By using Dropps, nearly one million single-use plastic bottles, jugs, pouches, and tubs have been avoided from entering our oceans and waterways since the company's founding.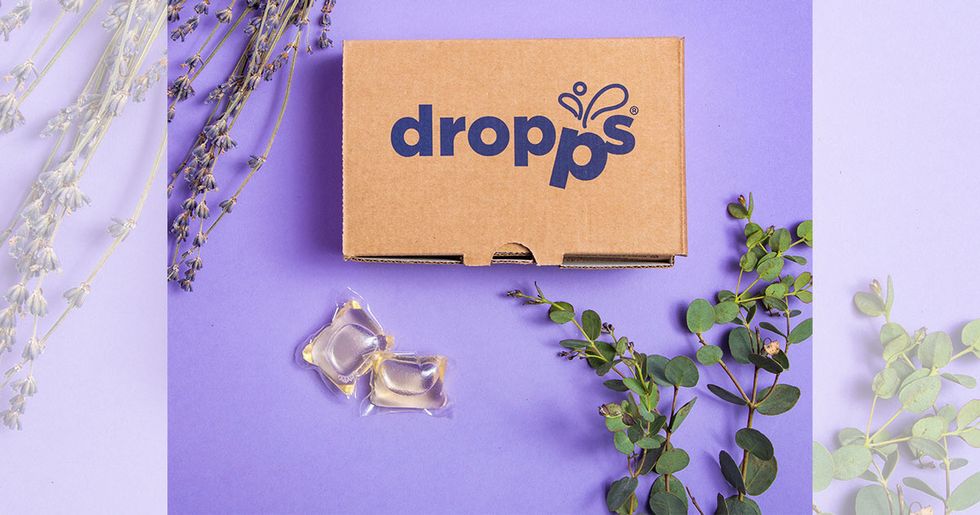 Dropps
Dropps pods are made with a biodegradable, water soluble film of polyvinyl alcohol; once it dissolves and enters the water stream, it's broken down by micro-organisms that commonly exist in nature. Instead of being stored in a plastic container or pouch, they arrive on your doorstep in a cardboard box that doubles as both the product packaging and shipping container.

GOOD spoke with Dropps founder and CEO Jonathan Propper about sustainability, the state of the industry, and plans he has for the company's future.
GOOD: Talk about your passion for social impact, particularly within sustainability. How do you think Dropps helps in that movement?
Jonathan Propper: While hard to pull off, sustainability, convenience, and cost are not mutually exclusive. It is our goal to design products that allow us to offer better alternatives - both from a formulation and packaging standpoint.
How can people live a more socially conscious life?

Be open to making small, convenient changes, and do what works for you. Small changes can have a big impact. Consumers can use their buying power to support businesses that offer better alternatives. This can support small businesses and put pressure on bigger companies to change (packaging, formulations, etc.).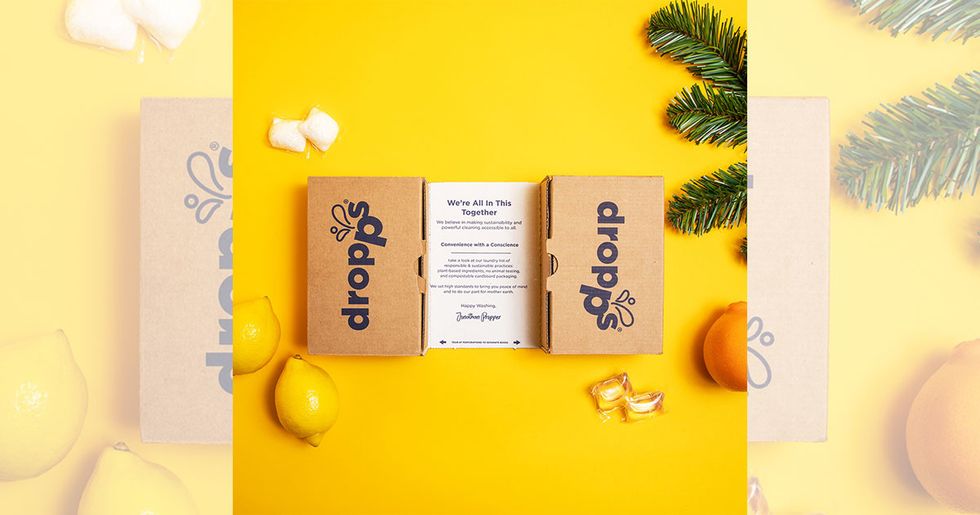 Dropps
What are your thoughts on the state of sustainability within your industry?

As more and more shoppers seek out eco-conscious products, costs are coming down, making sustainability accessible to everyone…major brands are starting to expand product lines to offer more sustainable options, but there is so much more work to do. Ninety percent of all the plastic ever made has not been recycled, and that plastic production is expected to quadruple by 2050. It's no secret that the household consumer goods category contributes to the problem.
Are there any areas of the company that you want to improve sustainability?

Become 100% carbon neutral. We are now offering carbon neutral shipping, and we are working on becoming a totally carbon neutral company.
What plans do you have for Dropps in the future?
Our plans are always to improve products and provide convenient and sustainable solutions to problems that the consumer is experiencing.
*GOOD may earn a portion of sales revenue from purchases made through affiliate links on our site.