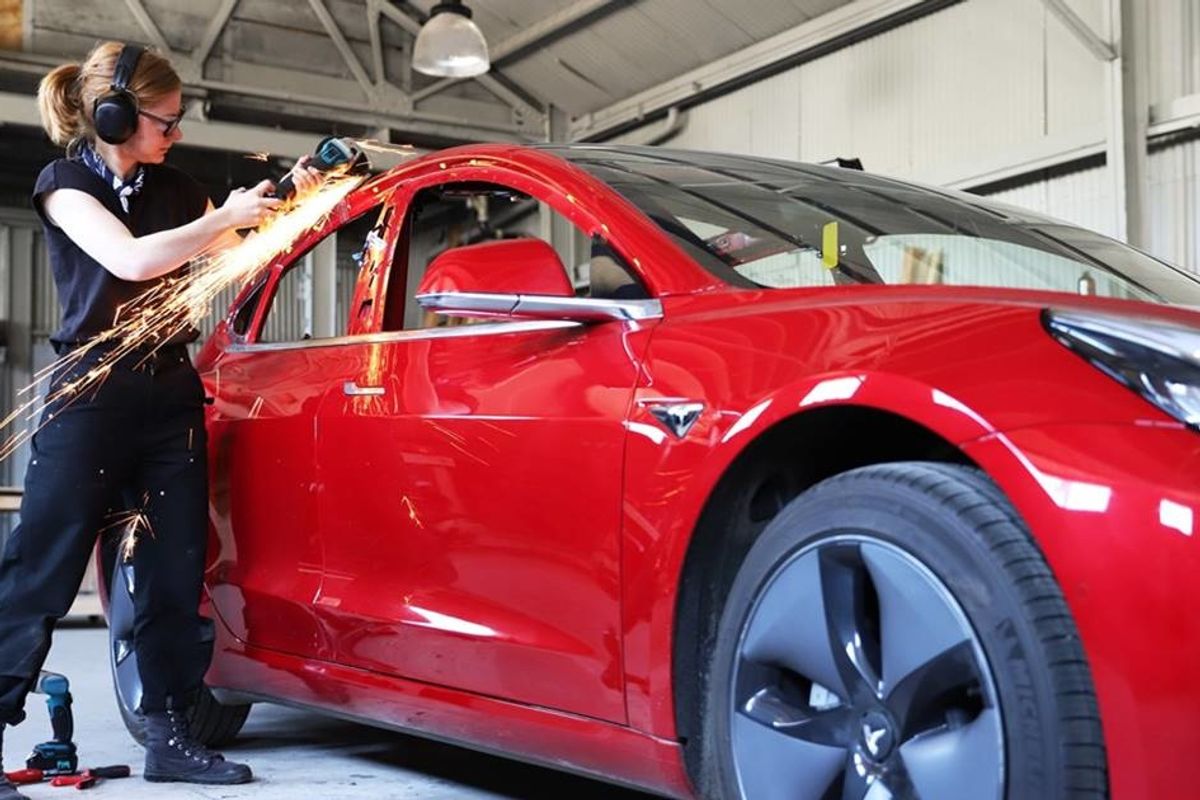 via Simone Giertz / YouTube
Simone Giertz really wanted an electric pickup truck. "More specifically, I want a Tesla pickup truck," she clarified. It's going to be like years until you can actually have one and I don't have time for that," she told her 2 million YouTube followers.
Giertz is the self-proclaimed "queen of shitty robots" and runs a YouTube channel where she creates robots to automate everyday tasks.
Here, she gathers a group of friends to try to turn a Tesla Model 3 into an actual functioning pickup truck.
---