Articles
The artist Pedro Reyes has turned 1,527 weapons from Mexico's drug wars into 1,527 shovels for tree-planting projects.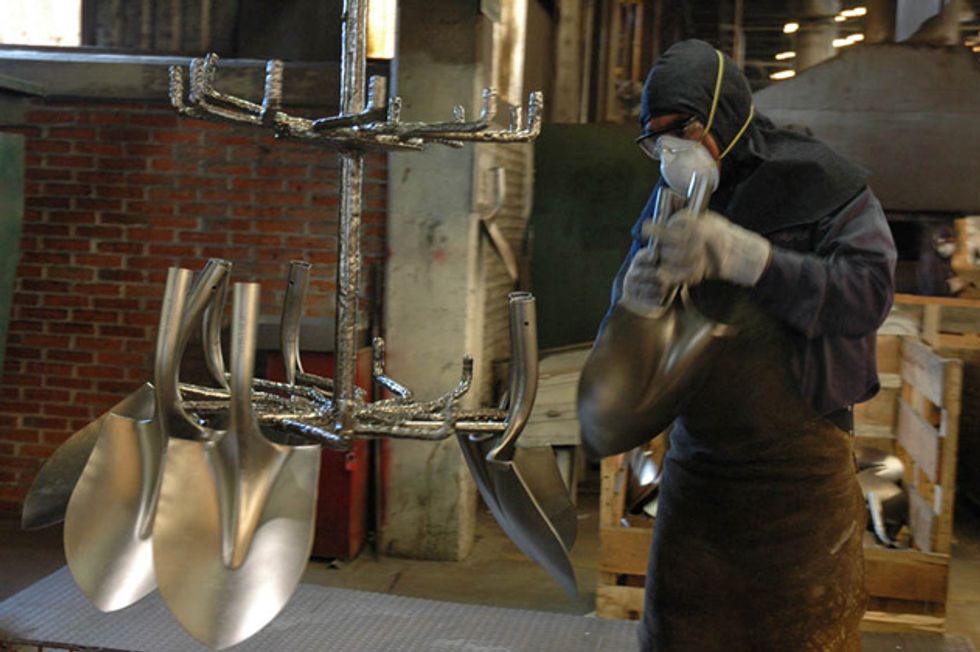 The city of Culiacán, in western Mexico, has the highest rate of gun deaths in the country. After speaking with the relatives of victims of the drug trade, the artist Pedro Reyes embarked on a project called
Palas por Pistolas
("shovels for guns") to turn the city's weapons into something more productive.
Reyes began by running ads to collect guns in exchange for coupons that could be used in local shops for appliances and electronics. In total, he collected 1,527 guns, which he publicly smashed with a steam roller, sent to a foundry to be melted, and then sent to a hardware factory to be forged into 1,527 shovel heads.
---
Since 2008, Reyes has been distributing the resulting shovels to art institutions and schools, where they are used to plant trees. For Reyes, the project is about "showing how an agent of death can become an agent of life."
Via Unconsumption