For People Who Give a Damn.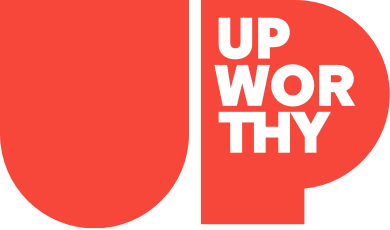 Stories Worth Sharing.
Sign up for the Good newsletter:
(c) GOOD Inc. All Rights Reserved.
PS. You are doing great. Keep it up :<)
This website uses cookies in order to enhance your experience. Please review our Privacy Policy to learn how we may use cookies and how you can change your browser settings to disable cookies. By continuing to use this website without changing your settings, you consent to our use of cookies.
A satisfying conclusion to an infuriating story.
Last Friday, GOOD reported on an infuriating incident that went down at a Massachusetts Target.

A Target manager who's come to be known as "Target Tori," was harassed by Twitter troll David Leavitt for not selling him an $89 Oral-B Pro 5000 toothbrush for a penny.
He describes himself as a "multimedia journalist who has worked for CBS, AXS, Yahoo, and others."
Communities
via David Leavitt / Twitter
Anyone who has ever worked in retail knows that the worst thing about the job, right after the pay, are the unreasonable cheapskates who "want to talk to your manager" to get some money off an item.

They think that throwing a tantrum will save them a few bucks and don't care if they completely embarrass themselves in the process. Sometimes that involves belittling the poor employee who's just trying to get through their day with an ounce of dignity.
Twitter is rallying around a gal named Tori who works at a Target in Massachusetts after she was tweet-shamed by irate chapekate, journalist, and Twitter troll, David Leavitt.
Business
In a typical work day, people who smoke take more breaks than those who do not. Every few hours they pop outside to have a smoke and usually take a coworker with them.
Don Bryden, Managing director at KCJ Training and Employment Solutions in Swindon, England, thinks that nonsmokers and smokers should be treated equally, so he's giving those who refrain from smoking four extra days to compensate.
Funny enough, Bryden is a smoker himself.
Health
THE DAILY GOOD
Start your day with
THE DAILY GOOD
Start your day with something GOOD.