Articles
Catie Newell's Salvaged Landscape: An Arsoned Detroit House Becomes Public Art
Catie Newell and The Imagination Station turn a blighted block in Detroit into an art-focused community center.
[vimeo][/vimeo]
The Imagination Station is a Detroit nonprofit working to cleanup Detroit. One of its first activities is to demolish and renovate two houses in the Corktown neighborhood. One of the houses will be the site of a new community center. The other—which was badly burned by arson—will become a public art space. Check out the impressive work to salvage materials from the fire-wreckage by Catie Newell.
---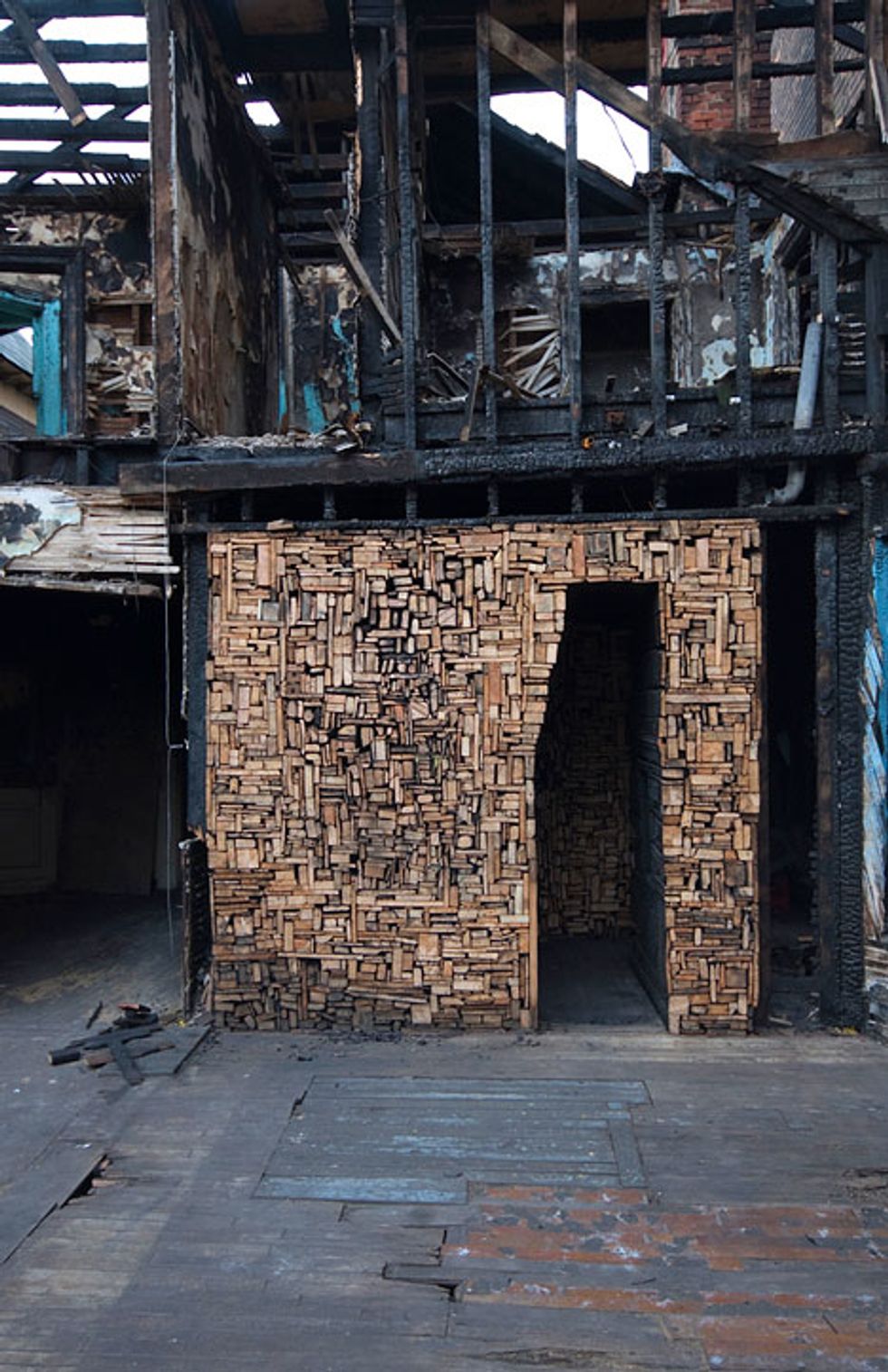 You can also see a bunch of striking photos (like this one) at
Core77
.