Articles
Coming Soon to a Classroom Near You: 3-D Technology
3-D technology is already used to train soldiers. Now it could be the next innovation in K-12 learning.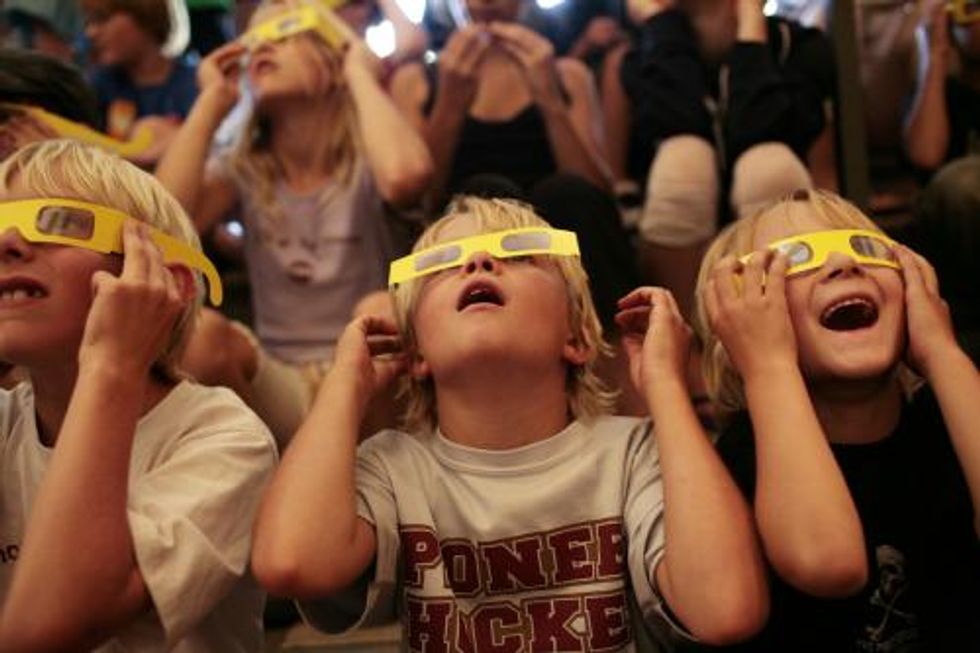 Head to the multiplex to check out the summer's blockbusters and chances are you're going to be putting on a pair of 3-D glasses. But could that same 3-D technology be
coming to a school near you
? Stewart Rodeheaver, the founder and president of California-based ViziTech USA, says 3-D learning systems are the next frontier in education.
The company has roots in military training efforts—ViziTech's 3-D technology has long been used to teach soldiers how to dissect a tank, for example. Rodeheaver, who is also a former soldier, became interested in bringing his 3-D learning to K-12 schools after he started getting calls from teachers looking for ways to make math, science, and other subjects more realistic and engaging.
---
Instead of simply having a textbook full of flat images—like a frog's internal organs or, say, a cube—teachers can tell students to don their glasses and use a 3-D projector to display images that seem like they're right in front of their face. But, as great as the technology may be, it is an investment for today's cash strapped schools. The typical school package includes a "machine, twenty-five 3-D glasses, 3-D projector, and math, science, and interactive libraries," and it costs around $12,000. Still, the investment may be worth it. Rodeheaver says he has data that shows that 3-D learning boosts test scores by up to 30 percent.
photo via glassesnews.info