Articles
Contest: Share a Bike Photo—and Your Best Bike Story
Send us a great bike photo and story and you could win up to $5,000 for a nonprofit of your choice.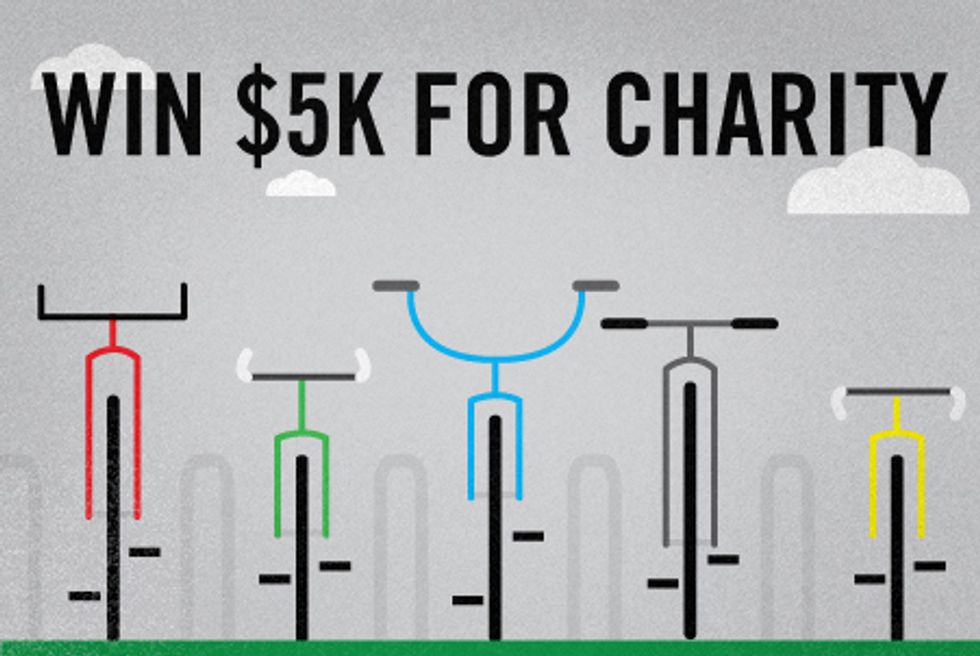 This post is in partnership with CLIF Bar
If there's one thing we love, it's bikes! Whether it's for commuting, adventure, or exercise, biking is a great way to travel while leaving a light carbon footprint. If you consider that each mile you travel by bike instead of car prevents one pound of carbon dioxide emissions from entering the atmosphere, it's clear that bike riding is the way to go.
---
In the U.S., it's estimated that 40 percent of all urban trips are two miles or less. Unfortunately, 90 percent of those trips are usually by car, which adds up in fuel and carbon emissions. CLIF Bar created the 2 Mile Challenge with the goal of replacing 100,000 car trips with bike trips. In addition to preventing hundreds of pounds of carbon emissions, the 2 Mile Challenge will award $100,000 in grants to nonprofits doing inspiring, impactful work for bicycle advocacy and fighting climate change.
CLIF Bar has earmarked $10,000 for the GOOD community to move the grassroots bike movement forward. Help show how awesome the biking lifestyle can be and you could win a grant for your favorite biking charity! Here's how the contest works:
the OBJECTIVE
Encourage everyone to celebrate and embrace the benefits of the biking lifestyle. We'll feature an awesome slideshow of the GOOD community's best bike-related pictures and stories that celebrate and promote biking.
the PRIZES
The top three entrants with the most votes will designate a biking nonprofit of their choice to receive a cash grant. The top vote earner will win a year's supply of CLIF Bars and their chosen nonprofit will receive a $5,000 grant. Two runner ups will receive a bike messenger bag full of CLIF Bars and their chosen nonprofits will each receive a $2,500 grant.
the REQUIREMENTS
You must submit all of the following to be eligible to win:
1) A picture of your bike
2) Your best story of a memorable biking experience (250 words or less, please)
3) The name and contact info of your favorite bike nonprofit organization that does work in bike advocacy, safety, awareness, and/or support.
Enter here by September 5. A panel of judges from GOOD and CLIF Bar will select the top 15 submissions and feature them the week of September 12, when voting opens!
To learn more about fight climate change through pedal power, join the 2 Mile Challenge and help reduce the number of car trips in America. Also check out how easy it is to transition to a more bike-friendly lifestyle in the GOOD Guide to Biking for the Planet.