Articles
Governor David Patterson just put the brakes on hydraulic fracturing, that scary way of getting natural gas that's gotten popular in upstate New York.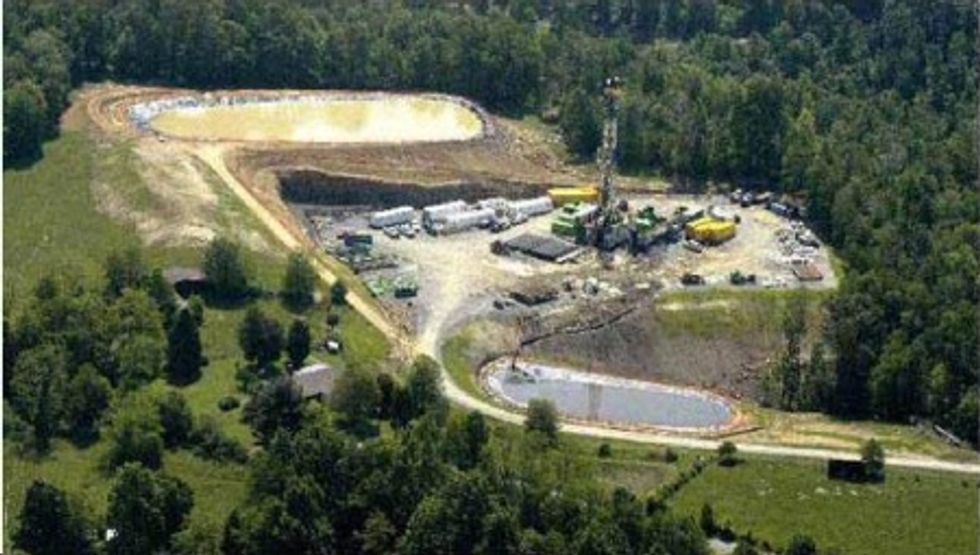 Hydraulic fracturing (also known as "fracking") is an environmentally damaging and probably toxic technique for splitting open the Earth with sand and liquid chemicals to get at natural gas. It's been increasingly popular in upstate New York and Pennsylvania and that has people worried. (We've covered fracking before
here
and
here
.)
But now it's on hold:
---
New York Governor David Paterson on Saturday halted a controversial form of natural gas drilling in the state until July and ruled no such drilling take place until environmental regulators deem it safe.

The industry and environmentalists—normally rivals on the issue—both applauded Paterson's executive order, which stops all horizontal, high-volume hydraulic fracturing, or "fracking," while calling for further study of that method's impact on drinking water.

\n
Industry is cool with Paterson's executive order because he simultaneously vetoed a stronger bill, passed by the state legislature, that would have stopped all oil and gas drilling (not just fracking) until May 15.