Articles
Graze Organic's reusable cotton lunch bags provide a safe, convenient alternative to plastic.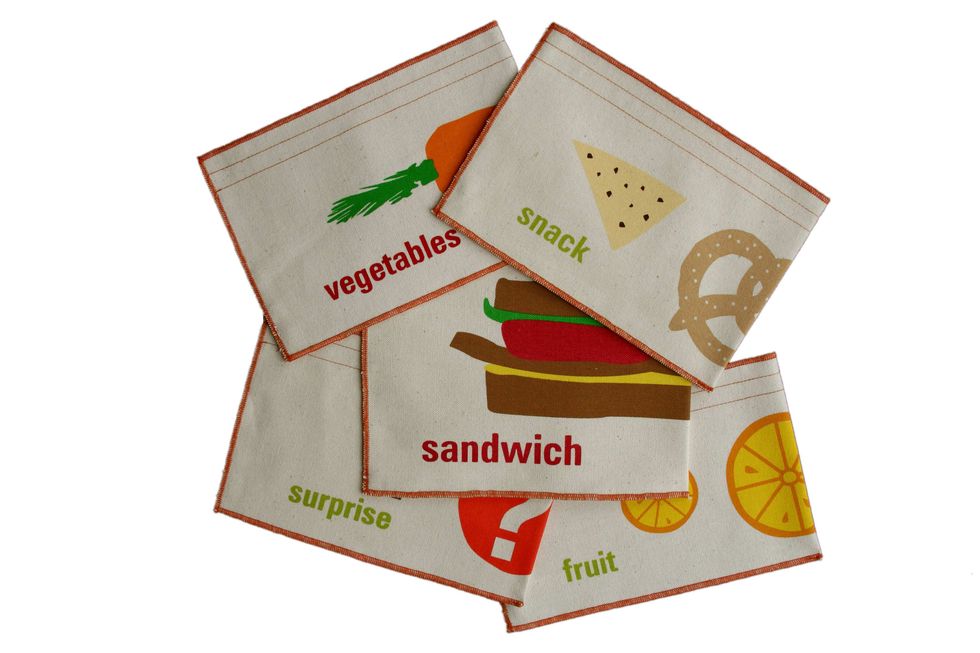 Los Angeles moms Heather Jacobs and Leslie Sarracino were fed up with plastic bags. "Between four kids, we figured we were doling out 12 to 16 bags a day," when packing their children's school lunches, Sarracino said. Rather than perpetuate the cycle of waste, the Studio City-based duo teamed up in 2009 to launch graze organic, a line of eco-friendly, reusable lunch bags.
---
Concerns over plastics leaching into food and beverages have inspired many to ditch plastic food containers and thermoses in favor of stainless steel and glass. But Jacobs and Sarracino found the alternatives inadequate. "It was hard for us to pack a lunch with the glass and stainless steel," which weigh more and take up more space, Sarracino said. "The thing with the bags is that they fit."
The moms drew on skills from earlier careers—Jacobs worked in textiles and Sarracino in pre-school education—when dreaming up the concept for the locally designed and printed, kid-friendly bags. "When we were setting up the company, the number one thing was to do everything locally," said Jacobs. "We cut [the fabric] here, we silkscreen, and then we sew it, all in L.A."
Concern for the bags' environmental impact also drove the design. According to Jacobs, "Most inks that you use for silkscreening have plasticine in it. The whole process of making the inks... releases a lot of toxins into the environment." Thus, the entrepreneurs selected a water-based ink to print upon an organic cotton fabric.
According to the founders, the bags can be used for almost anything, provided it won't make a huge mess. "The only thing we really wouldn't put in these bags are strawberries or raspberries," said Sarracino. The choice to not line the bags with any sort of plastic was conscious, of course. "If you have something really sopping wet, that's when you use stainless steel," Sarracino advised.
Part of the businesswomen's success might have to do with the availability of free market research when testing original prototypes. "Our kids were our betas," confessed Jacobs. Sarracino added that her "junior high son refuses to use [the bags] with the cute designs, which is why we came up with a set that says 'Because Every Bag Matters' on them."
Sarracino and Jacobs will launch their newest product, an organic lunch tote, this weekend at Unique LA in Downtown Los Angeles. Their sons have not been recruited to model them.
GOOD is partnering with Unique LA for its Third Annual Holiday Show in Downtown Los Angeles from December 11 to 12. This post is the third in a series highlighting our favorite vendors at the event. Buy pre-sale tickets and receive a discounted subscription to GOOD Magazine!