Articles
How Does Your Garden Grow?
A complete guide to growing a school garden for parents and teachers.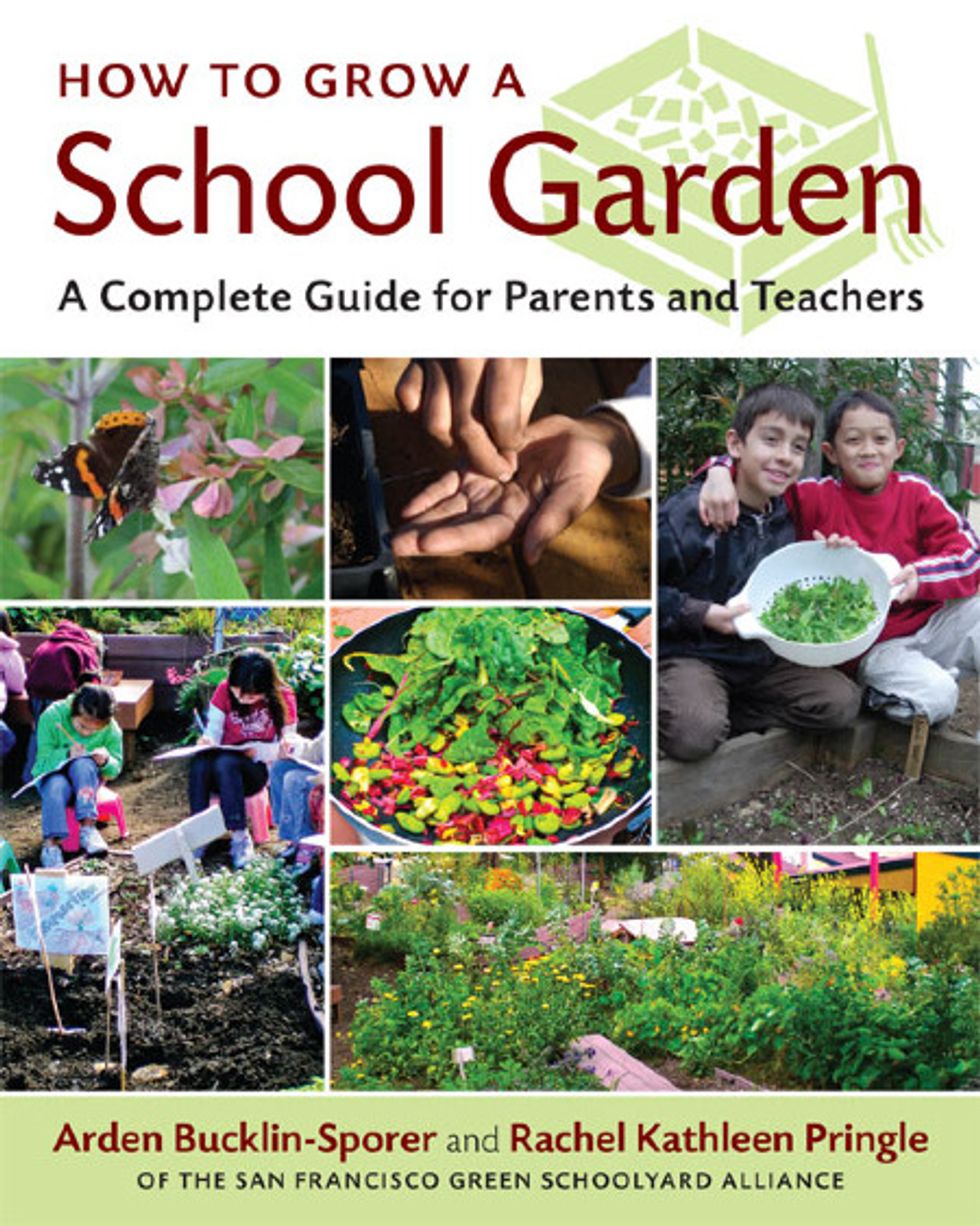 The other day, my daughter and I picked an amazingly perfect cauliflower from our backyard vegetable garden. She was in awe of it, so much so that when I when I cut it in half later that night to roast it, she pointed her finger at me, cried real tears and said, "You killed the cauliflower!"
---
Not every four year old is likely to display the same care for cruciferous vegetables (cauliflower being one of many) but every kid can benefit from growing their own organic produce. School gardens are all the rage, but strains on school budgets and the time of parents, teachers, and volunteers to make and upkeep their creation is a challenge. That's why the recently published book How to Grow a School Garden: A Complete Guide for Parents and Teachersis cause for celebration.
Written by Arden Bucklin-Sporer and Rachel Kathleen Pringle of the San Francisco Green Schoolyard Alliance, How to Grow covers the gamut of garden concerns including design strategies, how to write a fundraising letter, and which equipment to purchase. Activities from worm composting to scavenger hunts to interviewing farmers are outlined and of course, delicious recipes are included. An absolute must-have for anyone ready to dig in the dirt.