Articles
Sanergy: A Startup That Plans to Turn Waste into Energy in Africa
A new business venture called Sanergy is trying to turn Kenya's sanitation problem into jobs, energy, and profits.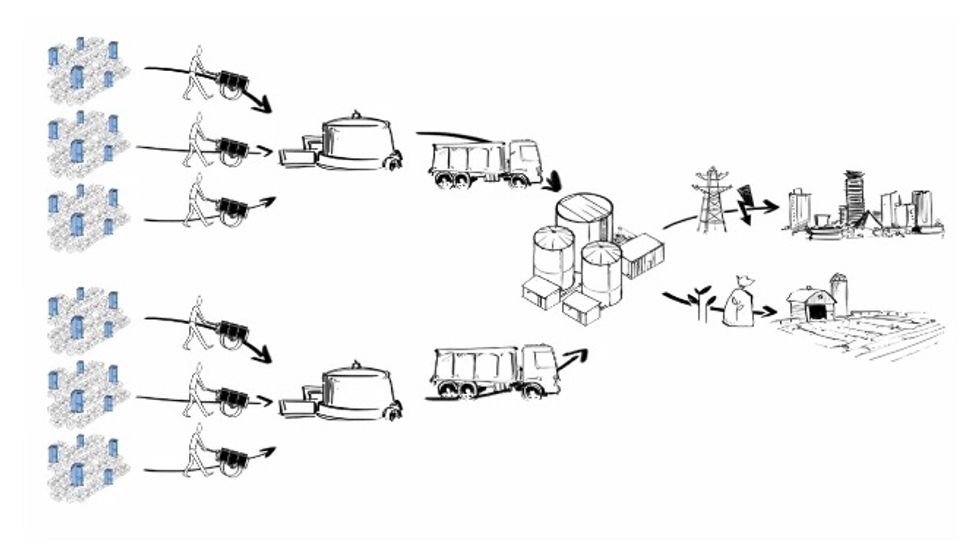 Students at the MIT Sloan School of Management have drawn up a business model for a company called Sanergy ("It begins with sanitation and ends with energy"). The idea is to build a network of "sanitation units" (read: outhouses) in Kenya, collect and process the waste, and then convert it into energy and fertilizer.
[vimeo][/vimeo]
---
If their plan works it could generate jobs and profits along every step. They're still in the early stages though. Follow their progress at the Sanergy site.