For People Who Give a Damn.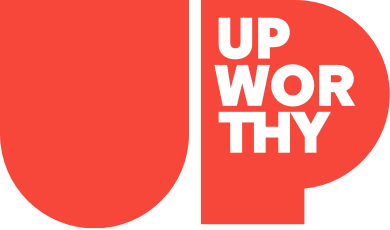 Stories Worth Sharing.
Sign up for the Good newsletter:
(c) GOOD Inc. All Rights Reserved.
PS. You are doing great. Keep it up :<)
This website uses cookies in order to enhance your experience. Please review our Privacy Policy to learn how we may use cookies and how you can change your browser settings to disable cookies. By continuing to use this website without changing your settings, you consent to our use of cookies.
The phrase "stay in your lane" is usually lobbed at celebrities who talk about politics on Twitter by people who disagree with them. People in the sports world will often get a "stick to sports" when they try to have an opinion that lies outside of the field of play.

Culture
The Free the Nipple movement is trying to remove the stigma on women's breasts by making it culturally acceptable and legal for women to go topless in public. But it turns out, Free the Nipple might be fighting on the wrong front and should be focusing on freeing the nipple in a place you'd never expect. Your own home.
A woman in Utah is facing criminal charges for not wearing a shirt in her house, with prosecutors arguing that women's chests are culturally considered lewd.
In August, the Recording Academy hired their first female CEO, Deborah Dugan. Ten days before the Grammys, Dugan was placed on administrative leave for misconduct allegations after a female employee said Dugan was "abusive" and created a "toxic and intolerable" work environment. However, Dugan says she was actually removed from her position for complaining to human resources about sexual harassment, pay disparities, and conflicts of interest in the award show's nomination process.
Just five days before the Grammys, Dugan filed a complaint with the Equal Employment Opportunity Commission, and her claims are many. Dugan says she was paid less than former CEO Neil Portnow. In 2018, Portnow received criticism for saying women need to "step up" when only two female acts won Grammys. Portnow decided to not renew his contract shortly after. Dugan says she was also asked to hire Portnow as a consultant for $750,000 a year, which she refused to do.
THE DAILY GOOD
Start your day with
THE DAILY GOOD
Start your day with something GOOD.