Articles
How to Make a Barter Business Work: ThredUP's Millionth Swap ThredUP's Millionth Swap: a Milestone for the Barter Economy
Bartering reduces waste, cuts costs, and builds community. But to make a barter economy work, does it have to be niche?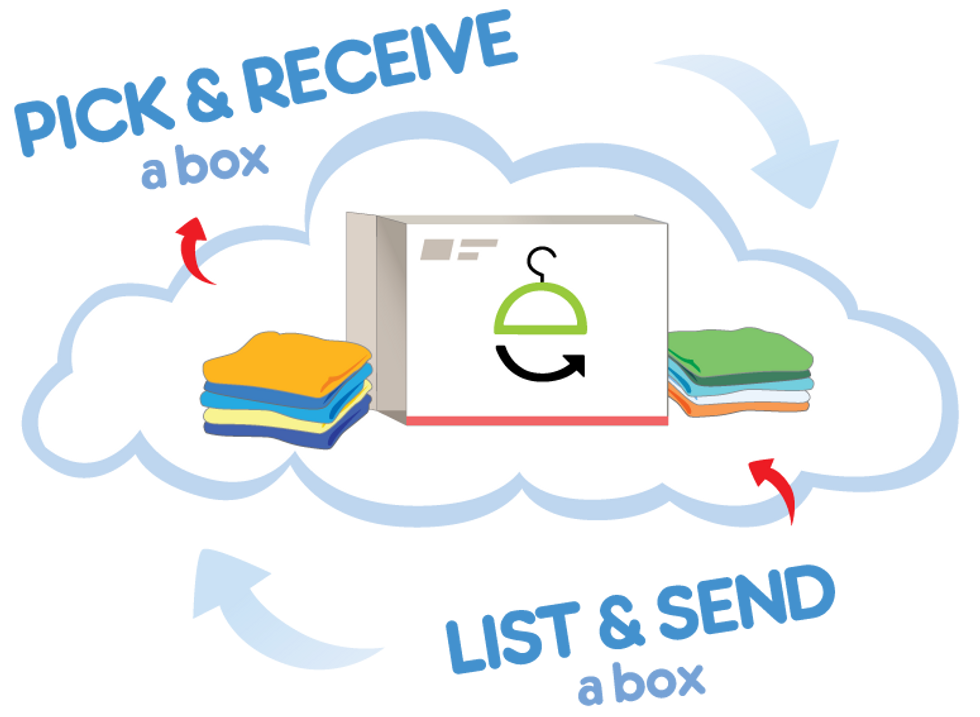 Barter sites are booming businesses now. ZipCar and AirBnB are both now valued at over $1 billion, but the fastest growth, and the real potential for remaking our economy, comes from the consumer goods side of swapping.
---
In that sphere, the fast-growing mommy-focused site, thredUP, just hit a promising milestone: its millionth swapmillionth item swapped—within a box of Nike track pants, a couple turtlenecks and a long sleeve onesie sent from a mom named Theresa. "It's just the first million of what we hope are many, many millions," thredUP co-founder James Reinhart tells GOOD. His company is also celebrating $7 million in series B financing, a sign investors smell serious profits in hand-me-downs.
Beyond the bottom line, a booming barter market pays dividends for the planet by reducing waste, fosters community by lowering barriers for people to interact with each other, and saves people money, too. So what's the secret to getting a goods swapping site off the ground? We can learn a few tips on building a barter marketplace from thredUP.
Like other successful swapping upstarts, thredUP is designed to build habits—a third of moms who swap once end up swapping again in the first three weeks.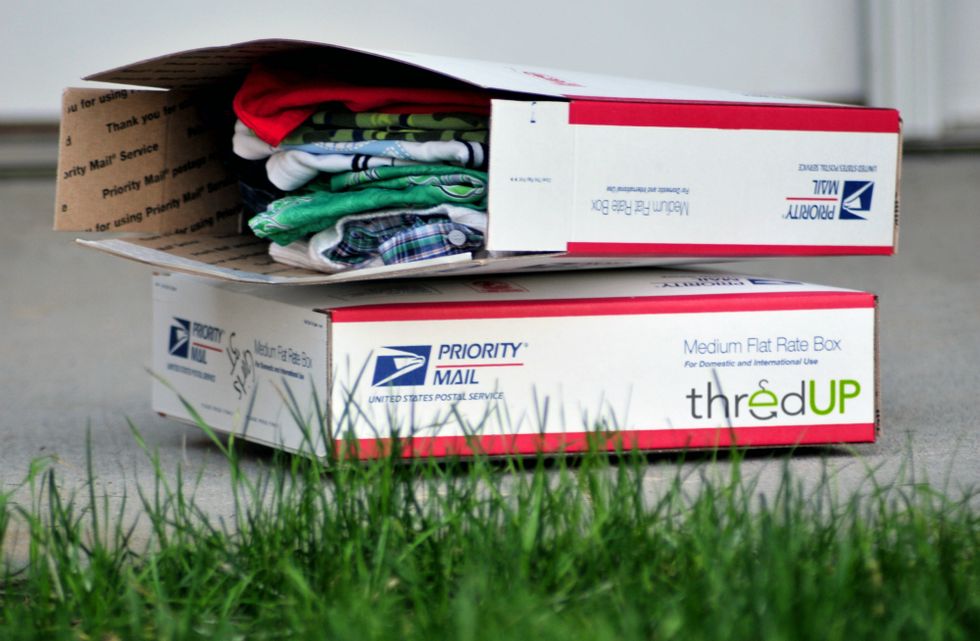 The site lets parents buy a box of used kids' clothes for $5 plus shipping and handling. That amounts to about $1 per piece of clothing. There's also an option for toys and other kids' goods. But the secret to success is that in order to buy boxes—after a little addiction-building trial period—parents have to offer up boxes of their own. You gotta give if you wanna get, in order for supply and demand to stay balanced. In fact, supply exceeds demand just a bit because of the new members. Because it's swapping, not just purchasing, by definition everyone in the system is a parent with a kid shedding outgrown onesies or turtlenecks. That keeps trust high, and swapping quick and easy.
Reinhart says the average box put up for swap on thredUP is claimed in 24 hours. Compare that to eBay or the Craigslist barter section where you post and then hope, then post again with a better picture or sexier description. The real service a successful barter site offers is liquidity. That's the secret to building a marketplace, as Reinhart sees it.
ThredUP keeps the $5 fee for each swap. Not bad considering 1,000 new moms join the site every day now. "We could be profitable tomorrow," Reinhart says, but he's focusing on maintaining that growth rate, which he estimates is about 25 percent a month right now. "We want to be hugely profitable in three years." He's also putting the money to enhanced user experience.
The number one reason we're rooting for thredUP and companies like it? Waste. Americans throw away more than 68 pounds of clothing per person every year according to thredUP, which says it has recycled more than 125,000 pounds so far. Goodwill Industries' thrift stores divert a whopping 2 billion pounds every year. There are just so many clothes and goods out there that don't need to be tossed. Kids outgrow their clothes before they wear out by definition. A child goes through $20,000 on clothing before they turn 17. So this is an obvious market, with real profit potential to go along with a waste-reduction side benefit.
Barter won't be a substitute for buying unless the hassle factor is small enough to make the discount worth it. That's what thredUP has in common with the big boys in the swapping site sector.
Following their superbowl-ad fueled expansion, AirBnB announced 65 percent revenue growth in a single month for its travel accommodation site, and is now closing a $100 million round of financing. Swap.com, which started as a site called SwapTree that focused mainly on books and CDs, has surpassed 4 million trades and become the largest general-purpose swap marketplace online. It's also expanding to a new market: schools.
Carsharing upstarts like
Getaround
and
Relay Rides
are moving in on the multi-billion dollar industry with peer-to-peer models in Massachusetts and California, following ZipCar's massive IPO and consistent 100+ percent growth of the sector each year since 2007. If neighbors rent cars for $5 an hour to each other (provided the states modify insurance laws to accomodate this), whole neighborhoods would get new access to transportation while reducing cars by orders of magnitude. Each ZipCar is estimated to substitute for 15 private cars.
All these sites excel at user interfaces that make the first swap, or borrow, or reservation as painless as any other online purchase. The goods-swapping services all have handy labels, with branding, and arrange shipping for you. But are they able to succeed just because the goods are homogenous? Even Swap.com, which lets you trade all kinds of thing now, still mostly deals with books and CDs. A focus on moms has certainly allowed thredUP to own its space, making the unit of transaction the box of kids clothes, one for one.
As these companies blossom, and as real investment money is poured into these companies, we're going to see the best practices of swapping emerge that will formalize how we value what we used to consider junk or idle resources.