Articles
WeWood: Precision Watches Made from Reclaimed Wood
Founded in Italy and based in Los Angeles, WeWood is selling these attractive Miyota watches-made from reclaimed wood-for $119.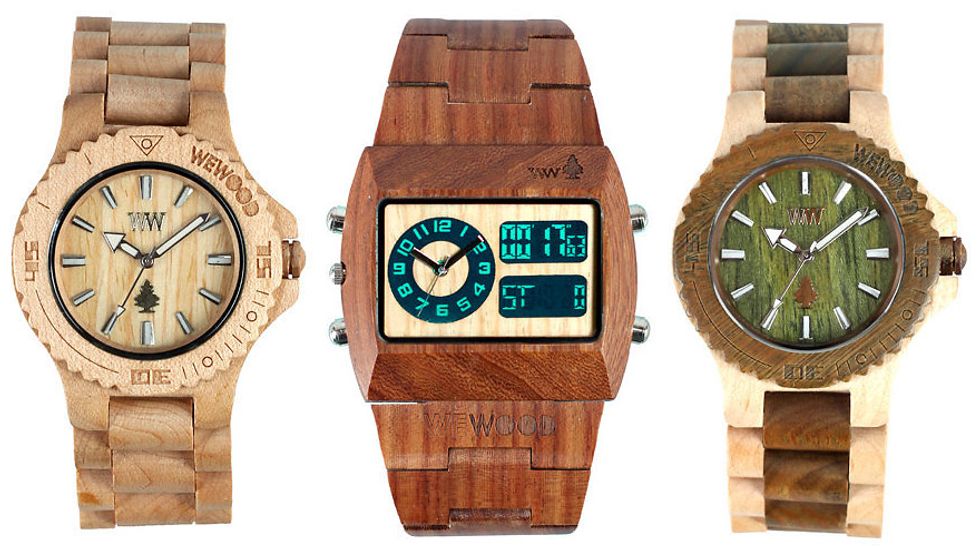 These attractive watches are from WeWood, an Italian company, now based in Los Angeles, that's combining Miyota-movement machinery with salvaged wood to create precision timepieces with an organic twist.
---
WeWood has only two models, but thanks to the variety of wood they use (maple, ebony, guaiaco, and red wing celtis—all reclaimed from unused flooring scraps) they come in a wide variety of color combinations.
All WeWood watches go for $119. And for each watch they sell, WeWood plants a tree through the conservation nonprofit American Forests (which, incidentally, has four stars from Charity Navigator).