A Syrian chef prepares a meal and shares his journey to the US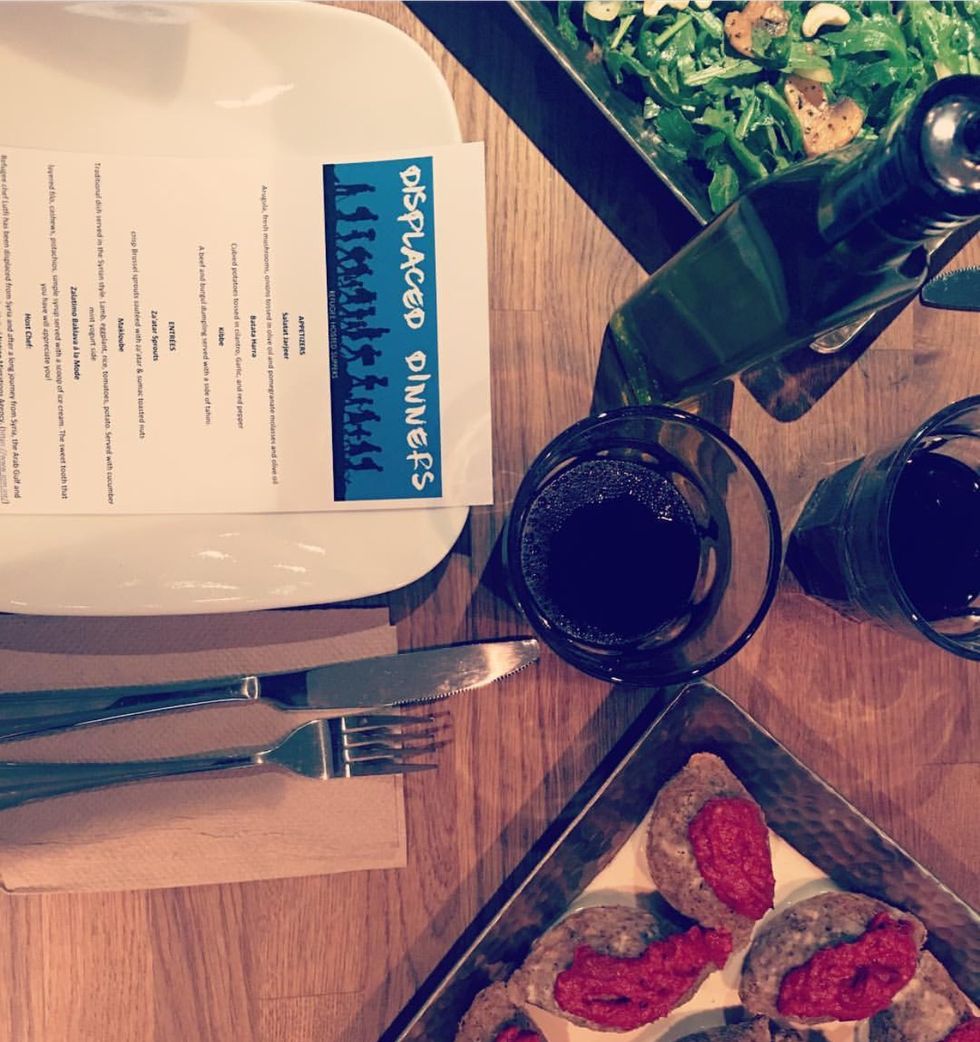 Displaced Dinners place setting.
When Lutfi Mohammed, 31, got off a 12-hour flight from Egypt at John F. Kennedy International Airport in New York City, the person who was supposed to pick him up wasn't there. So, he borrowed a phone from a policeman, called a friend for the address of where he was supposed to go, and then hailed a taxi. He had $70 in his pocket. The cab ride was $90.
Articles