Articles
The actor has formed a supergroup of film industry activists, aiming to end extraction in the city's residential areas.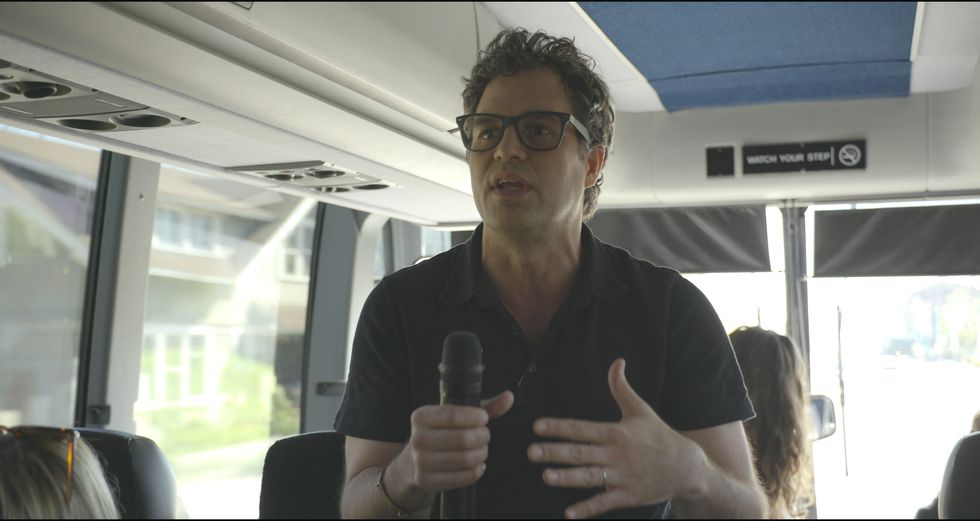 Mark Ruffalo speaks to a bus of entertainment industry leaders and community members about the health and climate impacts of drilling. Photo by Vasco Lucas Nunes.
Eighty years ago, the oil industry ruled Los Angeles, as determined industrialists—the Dohenys, the Gettys, and the Bells—discovered that the West Coast basin contained one of the world's largest stocks of sour crude. Thousands of oil wells dotted the landscape, turning the city into an international power hub that gave rise to other industries—like movies, aerospace, and home construction. And then slowly, as purer oil was discovered in the Middle East, many of Los Angeles' wells were shut down.