For People Who Give a Damn.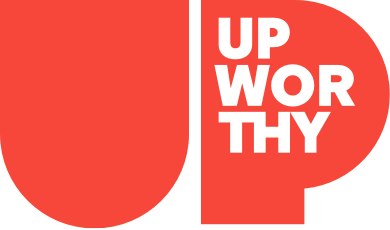 Stories Worth Sharing.
Sign up for the Good newsletter:
(c) GOOD Inc. All Rights Reserved.
PS. You are doing great. Keep it up :<)
This website uses cookies in order to enhance your experience. Please review our Privacy Policy to learn how we may use cookies and how you can change your browser settings to disable cookies. By continuing to use this website without changing your settings, you consent to our use of cookies.
Center for American Progress Action Fund
Tonight's Democratic debate is a must-watch for followers of the 2020 election. And it's a nice distraction from the impeachment inquiry currently enveloping all of the political oxygen in America right now.

For most people, the main draw will be newly anointed frontrunner Pete Buttigieg, who has surprisingly surged to first place in Iowa and suddenly competing in New Hampshire. Will the other Democrats attack him? How will Elizabeth Warren react now that she's no longer sitting alone atop the primary field? After all, part of Buttigieg's rise has been his criticisms of Warren and her refusal to get into budgetary specifics over how she'd pay for her healthcare plan.
The good news is that Joe Biden apparently counts time travel amongst his other resume-building experience.

THE DAILY GOOD
Start your day with
Official White House Photo by Sonya N. Hebert
This election cycle, six women threw their hat in the ring for president, but is their gender holding them back? Would Americans feel comfortable with a woman leading the free world? Based on the last election, the answer is a swift no. And a new study backs this up. The study found that only 49% of American men would feel very comfortable with a woman serving as the head of the government. By comparison, 59% of women said they would feel comfortable with a woman in charge.
The Reykjavik Index for Leadership, which measures attitude towards women leaders, evaluated the attitudes of those living in the G7 countries as well as Brazil, China, India, and Russia. 22,000 adults in those 11 countries were surveyed on their attitudes about female leadership in 22 different sectors, including government, fashion, technology, media, banking and finance, education, and childcare.
Only two countries, Canada and the U.K., had a majority of respondents say they would be more comfortable with a female head of state. Germany (which currently has a female Chancellor), Japan, and Russia were the countries least comfortable with a female head of state.
Culture
What if we all used our purchasing power to support companies that reduce inequality, alleviate poverty, fight climate change, and help build a more just economy?
Americans spend $130 trillion a year on everyday items, meaning there's great potential to put that money to good use. Where you invest your dollars matters, possibly more so now than ever. In fact, 81% of millennials, the largest living generation, actually expect companies to make a public commitment to charitable causes and citizenship.
Firmly believing the notion that the "dollars we spend are the world's most powerful force for change," Cullen Schwarz decided to start a company that tapped into this country's purchasing power, creating a platform to put that $130 trillion to work.
"In 2015, while working in Washington, D.C. with the Obama administration, I became painfully aware that all of the hours, votes, donations, petitions, and marches did not stand up to the thousands of dollars I was handing over to massive, profit-hungry corporations every year. So where can I go to discover companies that I can feel good about supporting?" Schwarz said.
Enter DoneGood, a digital marketplace showcasing 200-plus brands who are doing good for people and the planet. "To us, 'good for people' means empowering workers, paying fair wages free of trafficking or child labor and unsafe working conditions. 'Good for the planet' means using eco-friendly production processes, using non-toxic, organic, and/or recycled or upcycled materials, and taking other significant steps to keep our land, air, and water clean," Schwarz told GOOD.
The company, which has been called the "Amazon of social good" by Forbes, also has a Chrome browser extension that will help you find ethical, sustainable alternatives to the products you search for online.
Upworthy spoke with Schwarz about what made him decide to switch careers, how his company is making a difference, and what you can do in your daily life to have an impact on the greater good. Some of the questions have been edited for brevity and clarity.
Social Good Spotlight
If you are totally ready to move on from Donald Trump, you're not alone. According to a report last April from the Wason Center National Survey of 2020 Voters, "President Trump will be the least popular president to run for reelection in the history of polling."

Yes, you read that right, "history of polling."
Politics
After three years on the sidelines, Colin Kapernick will be working out for multiple NFL teams on Saturday, November 16 at the Atlanta Falcons facility.

The former 49er quarterback who inflamed the culture wars by peacefully protesting against social injustice during the national anthem made the announcement on Twitter Tuesday.
I'm just getting word from my representatives that the NFL league office reached out to them about a workout in Atlanta on Saturday. I've been in shape and ready for this for 3 years, can't wait to see the head coaches and GMs on Saturday.
— Colin Kaepernick (@Kaepernick7) November 13, 2019
Kaepernick is scheduled for a 15-minute on-field workout and an interview that will be recorded and sent to all 32 teams. The Miami Dolphins, Dallas Cowboys, and Detroit Lions are expected to have representatives in attendance.

"We like our quarterback situation right now," Miami head coach, Brian Flores said. "We're going to do our due diligence."
NFL Insider Steve Wyche believes that the workout is the NFL's response to multiple teams inquiring about the 32-year-old quarterback. A league-wide workout would help to mitigate any potential political backlash that any one team may face for making an overture to the controversial figure.
Part of my report on the Kaepernick workout Saturday in Atlanta. I also reported on NFL Now @nflnetwork that Kaepernick and his reps can submit questions and control much of the narrative for a video interview that will be sent to teams. pic.twitter.com/OlV2KSMlDN
— Steve Wyche (@wyche89) November 13, 2019
Kapernick is an unrestricted free agent (UFA) so any team could have reached out to him. But it's believed that the interested teams are considering him for next season.
Earlier this year, Kaepernick and Carolina Panthers safety Eric Reid reached a financial settlement with the league in a joint collusion complaint. The players alleged that the league conspired to keep them out after they began kneeling during the national anthem in 2016.
Before the 2019 season, Kaepernick posted a video of himself working out on twitter to show he was in great physical condition and ready to play.
Kaepnick took the 49ers to the Super Bowl in 2012 and the NFC Championship game in 2013.
He has the 23rd-highest career passer rating in NFL history, the second-best interception rate, and the ninth-most rushing yards per game of any quarterback ever. In 2016, his career to a sharp dive and he won only of 11 games as a starter.

Culture
THE DAILY GOOD
Start your day with
THE DAILY GOOD
Start your day with something GOOD.