For People Who Give a Damn.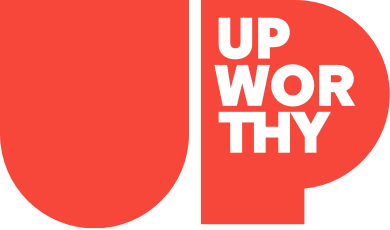 Stories Worth Sharing.
Sign up for the Good newsletter:
(c) GOOD Inc. All Rights Reserved.
PS. You are doing great. Keep it up :<)
This website uses cookies in order to enhance your experience. Please review our Privacy Policy to learn how we may use cookies and how you can change your browser settings to disable cookies. By continuing to use this website without changing your settings, you consent to our use of cookies.
President Trump's appearance at the World Economic Forum in Davos, Switzerland was a mixed bag.

The theme of the event was climate change, but Trump chose to use his 30 minutes of speaking time to brag about the "spectacular" U.S. economy and encouraged world leaders to invest in America.
He didn't mention climate change once.
The Planet
A satisfying conclusion to an infuriating story.
Last Friday, GOOD reported on an infuriating incident that went down at a Massachusetts Target.

A Target manager who's come to be known as "Target Tori," was harassed by Twitter troll David Leavitt for not selling him an $89 Oral-B Pro 5000 toothbrush for a penny.
He describes himself as a "multimedia journalist who has worked for CBS, AXS, Yahoo, and others."
Communities
The Australian bushfires have claimed 27 human lives, an estimated 1 billion animals are feared dead, and thousands of properties have been completely decimated.

The fires were caused by extreme heat and dryness, the result of 2019 being the country's hottest year on record, with average temperatures 1.52C above the 1961-1990 average.
The area hit hardest by the fires, New South Wales, also had its hottest year on record, with temperatures rising 1.95C above average.
The Planet
THE DAILY GOOD
Start your day with
THE DAILY GOOD
Start your day with something GOOD.