Culture
Former Obama official 'connects the dots' between El Paso terrorists' letter and Trump's tweets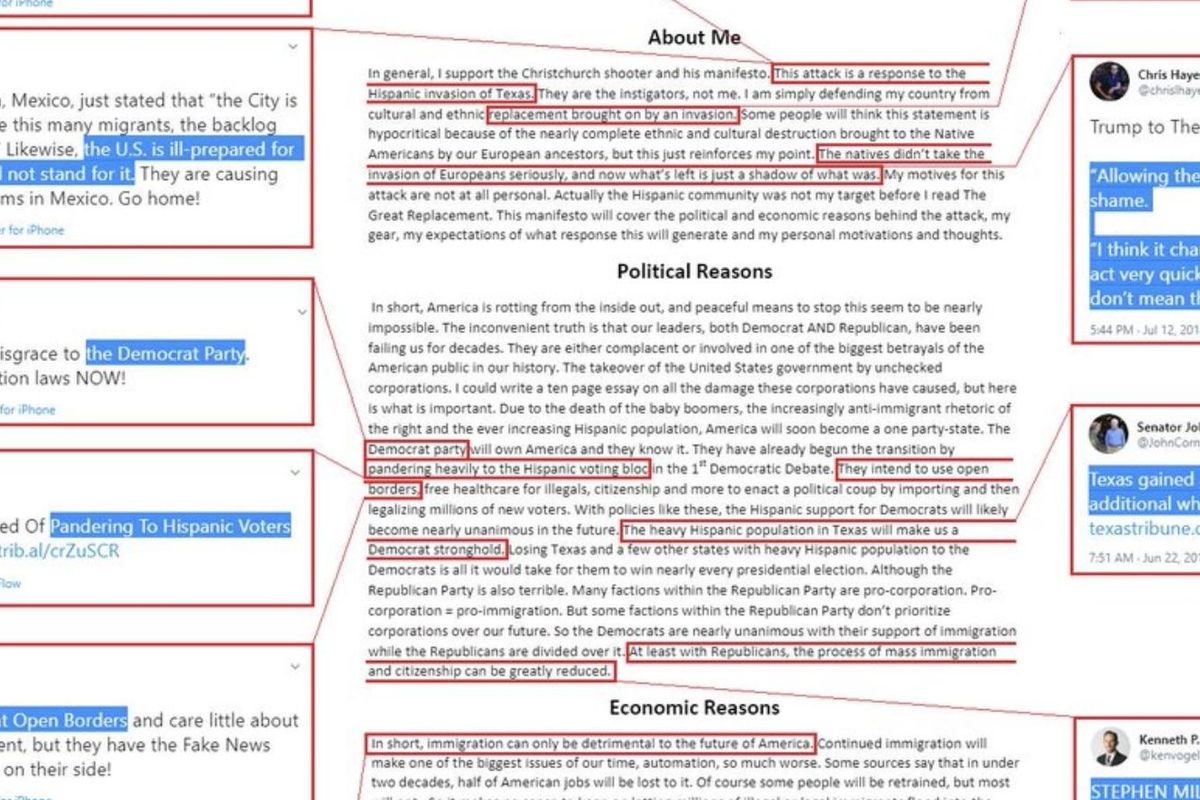 After back-to-back mass shootings this weekend, it has become nearly impossible to deny that our nation's current political climate is playing a role in catastrophic gun violence. While we can't create a direct line between President Trump and mass shootings, the anti-immigrant rhetoric he has co-opted from the political fringes has become integrated into our national dialogue and filtered down into the language used by those perpetrating gun violence on innocent victims.
For those who still don't see a direct correlation, this Twitter thread is impossible to ignore.
---
Using the El Paso terrorist's manifesto, I connected the dots for folks still having trouble doing that. This is j… https://t.co/Y7dtZtVuhj

— Brandon Friedman (@Brandon Friedman) 1564929835.0
There are literally straight lines between what the terrorist believes and what is repeated daily by conservative m… https://t.co/biIKd3AwmO

— Brandon Friedman (@Brandon Friedman) 1564930638.0
After some backlash from fellow progressives, Friedman chimed back in to make an important point: Those who want to maintain the status quo regarding gun laws and gun crimes aren't afraid to push extreme ideas and false narratives. That makes his evidence-based claim all the more vital.
Lots of smart people are saying don't share the manifesto, but it's important to show exactly where this hatred is… https://t.co/T8c2Ync5uz

— Brandon Friedman (@Brandon Friedman) 1564931532.0