Articles
App Stops Speeding with (Sloooooow) Music
To help speeders kick the hurried habit, this app slows down your music the faster you go, essentially annoying you into safer driving.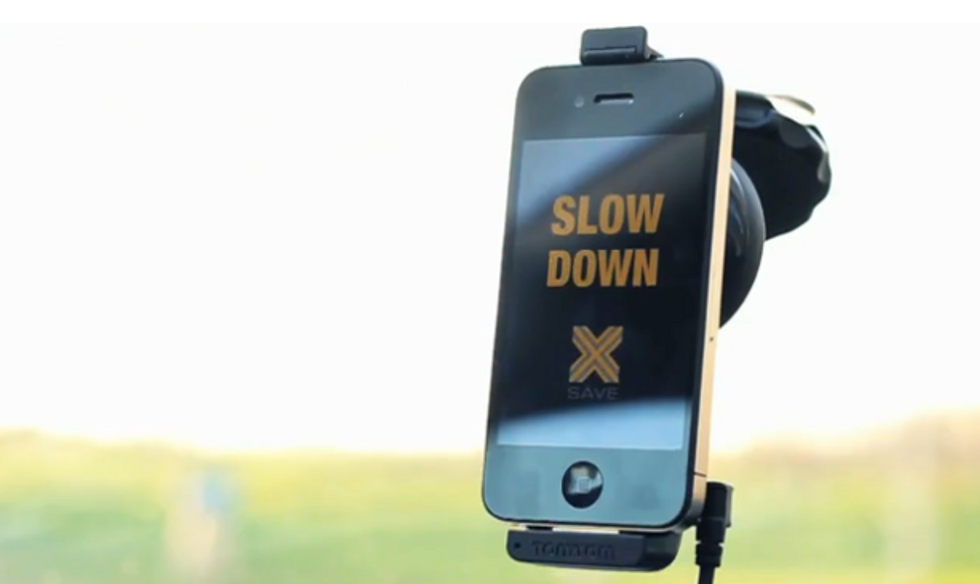 Looking for help lightening your lead foot?
OVK Slowdown is an iPhone app that plays your music, but also tracks your driving speed and location via GPS. If you go above the speed limit, the app starts to slow down your music. The faster you go, the slower—and more annoying—your music gets. If you top out at more than 6.2 miles per hour (that's 10 kmph) above the legal speed limit, the app shuts off your audio altogether. Watch the video below for a demonstration of distorted music as traffic safety incentive.
---
[vimeo][/vimeo]
Obviously you can still speed (in silence or with the radio), but if you're willing to admit you have a speeding problem, a free app can't hurt for forming healthy habits?
A version of this post appears on Transportation Nation.