When Wikipedia Founder Jimmy Wales Personally Appeals, You Pay (Infographic)
When Jimmy makes a personal appeal, people fork over cash.
11.18.10
Wikipedia solicits money from supporters in all sorts of ways, but, as Information Is Beautiful illustrates with the following infographic, there's one approach that brings in the big bucks: "Please read: A personal appeal from Wikipedia founder Jimmy Wales."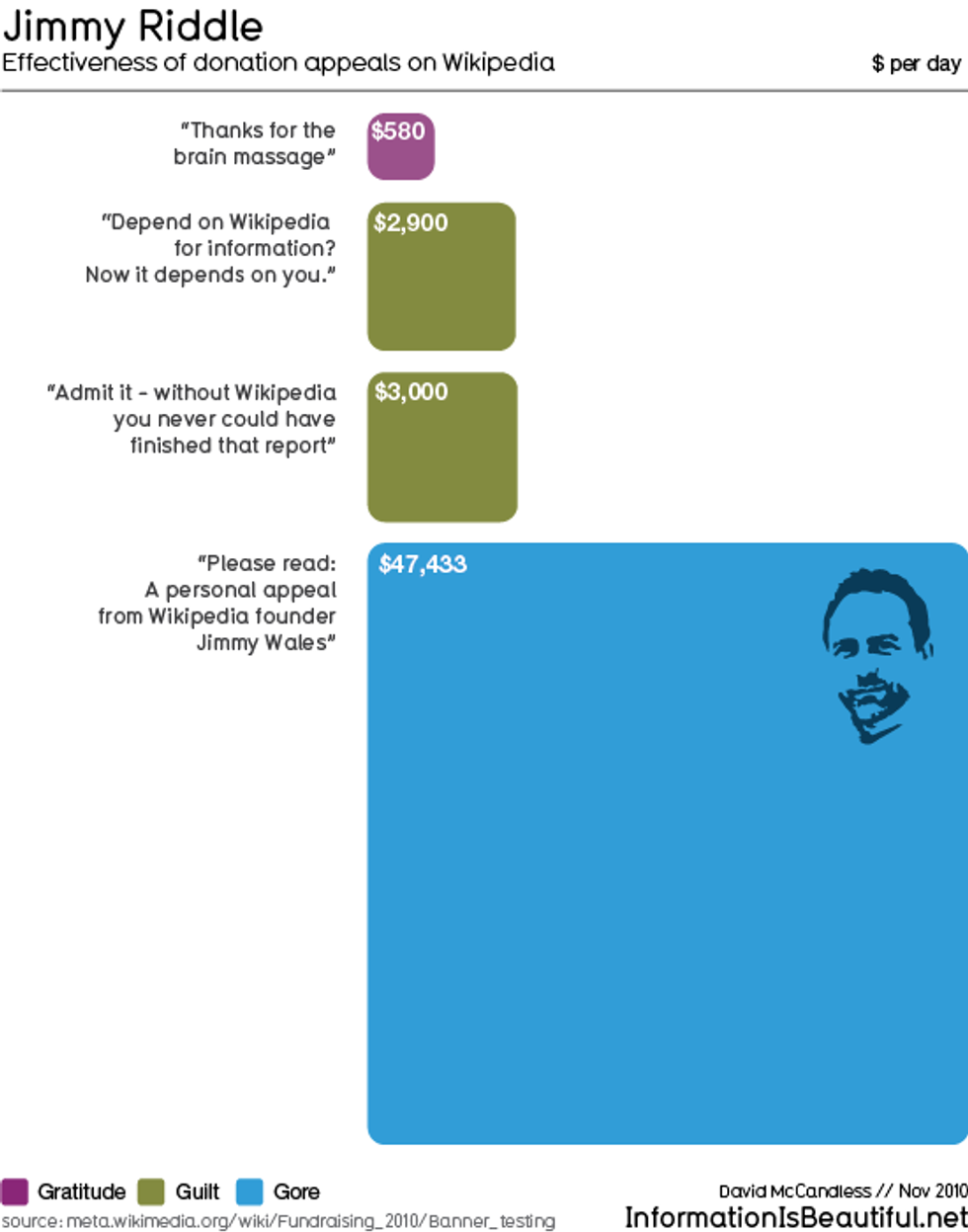 ---
How can this be?
Articles