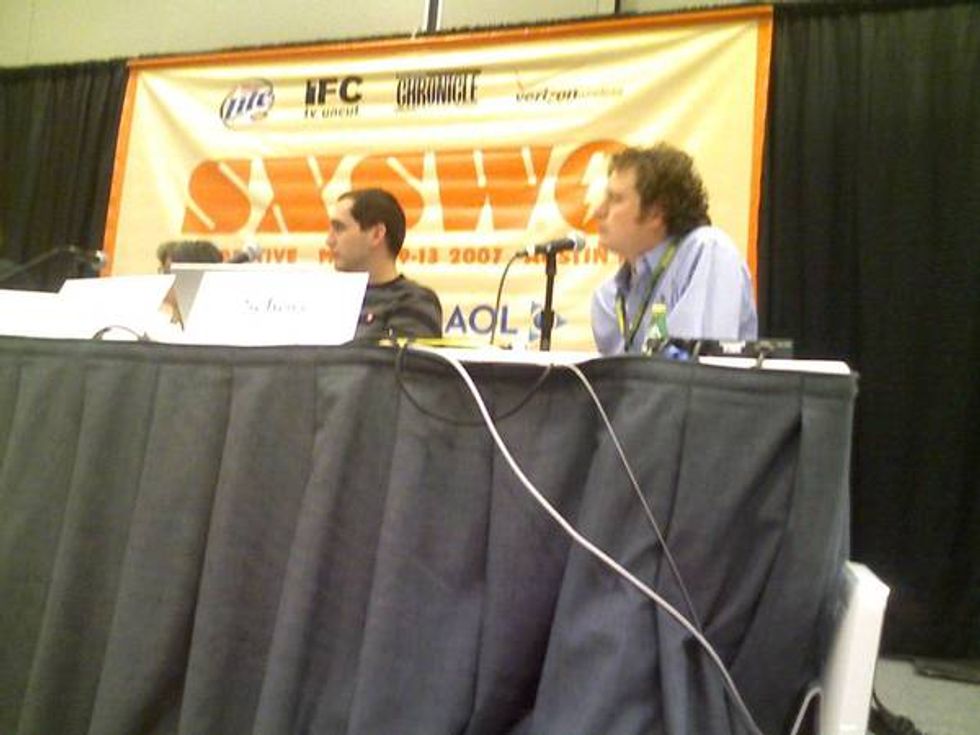 In real time: Co-Founder and Publisher Max Schorr looking large and in-charge as he chimes in as part of the Open Content, Remix Culture, and the Sharing Economy: Rights, Ownership and Getting Paid panel at this year's SxSW. With a title like that, they could be discussing just about anything, but from where I'm sitting it seems like a lot of basketball talk. Why such affection for Larry Bird, Max?
If you're in Austin, make sure to swing by our party with
Creative Commons
tonight. It's sure to be a grand old time.