Articles
The Women's Opportunity Center was conceived as a sustainable space for vocational and agricultural training that will be built by local women.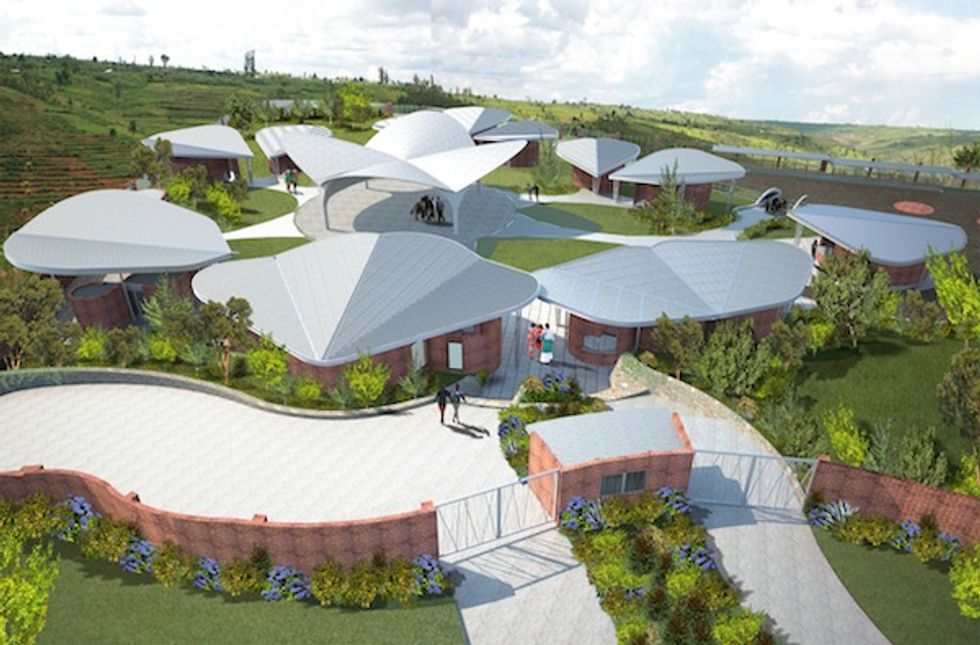 The
Women's Opportunity Center
in Kayonza, Rwanda, will not be a place for victims, but for survivors. When the facility opens in 2013, it will train women who lived through Rwanda's 1994 genocide to help rebuild their country, literally brick by brick.
The project is the result of a collaboration between Washington, D.C.-based NGO Women for Women International, which aids women who have lived through wars around the world, and New York architecture firm Sharon Davis Design. Since 2008, the two groups have focused on building a community center to help educate and prepare Rwandan women for economic independence.