"We can tell the story of the miracle of Ojai, which is that the town didn't burn."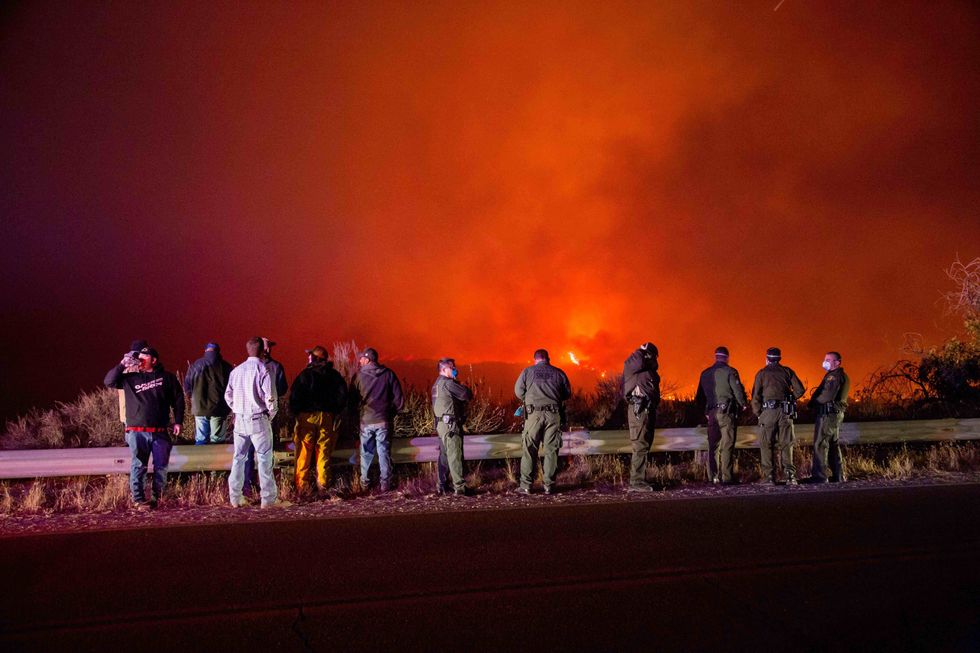 Police and fire crews watch as the Thomas Fire burns a hillside in Ojai, California, on Dec. 7, 2017. Photo by Kyle Grillot/AFP/Getty Images.
On Dec. 4, 2017, Jamie Bennett was sitting at home in his living room recovering from the flu. It was a blustery Monday night in the picturesque valley of Ojai, California — some 20 miles east of the coastal town of Ventura — and the winds were rattling the windows of his home.
Features