Articles
FoodCorps, a new offshoot of AmeriCorps, is putting boots on the ground to fix American's school lunches. Sign up now.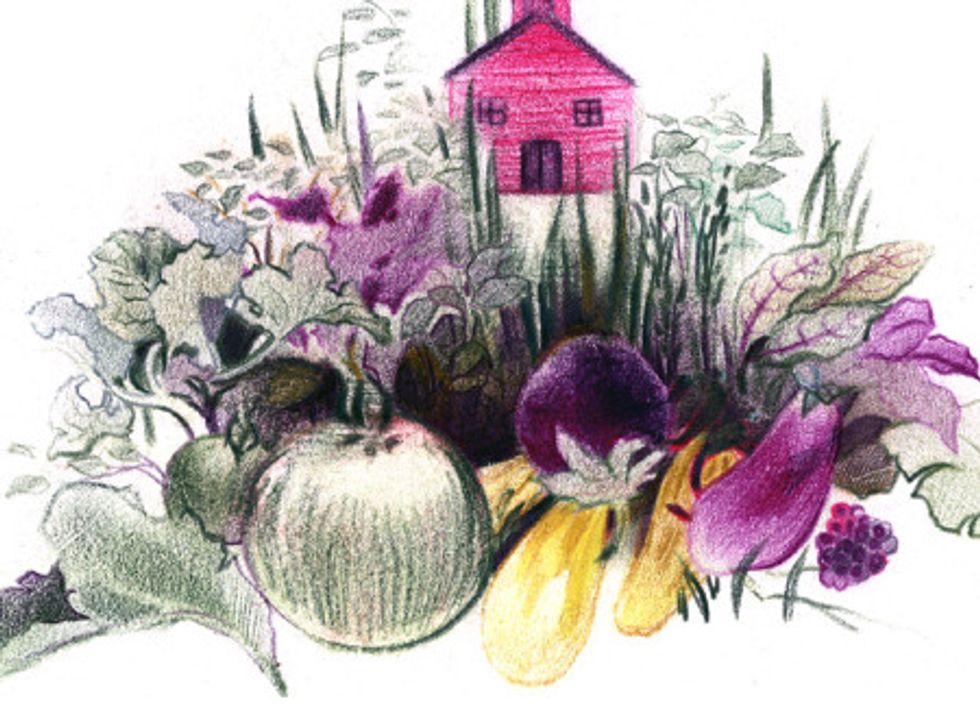 Here are a few things you should know before we get started:
\n
According to the Centers for Disease Control, one in three children born today will develop Type II Diabetes (if you're a child of color, the prediction is one in two).
Diabetes is expected to consume 10 percent of all health care spending, costing up to $3.4 trillion between now and 2020.
Twenty nine million students (that's more than half) participate in the National School Lunch Program, eating at least one, and sometimes two or three, meals at school.
School lunch can look like this:
\n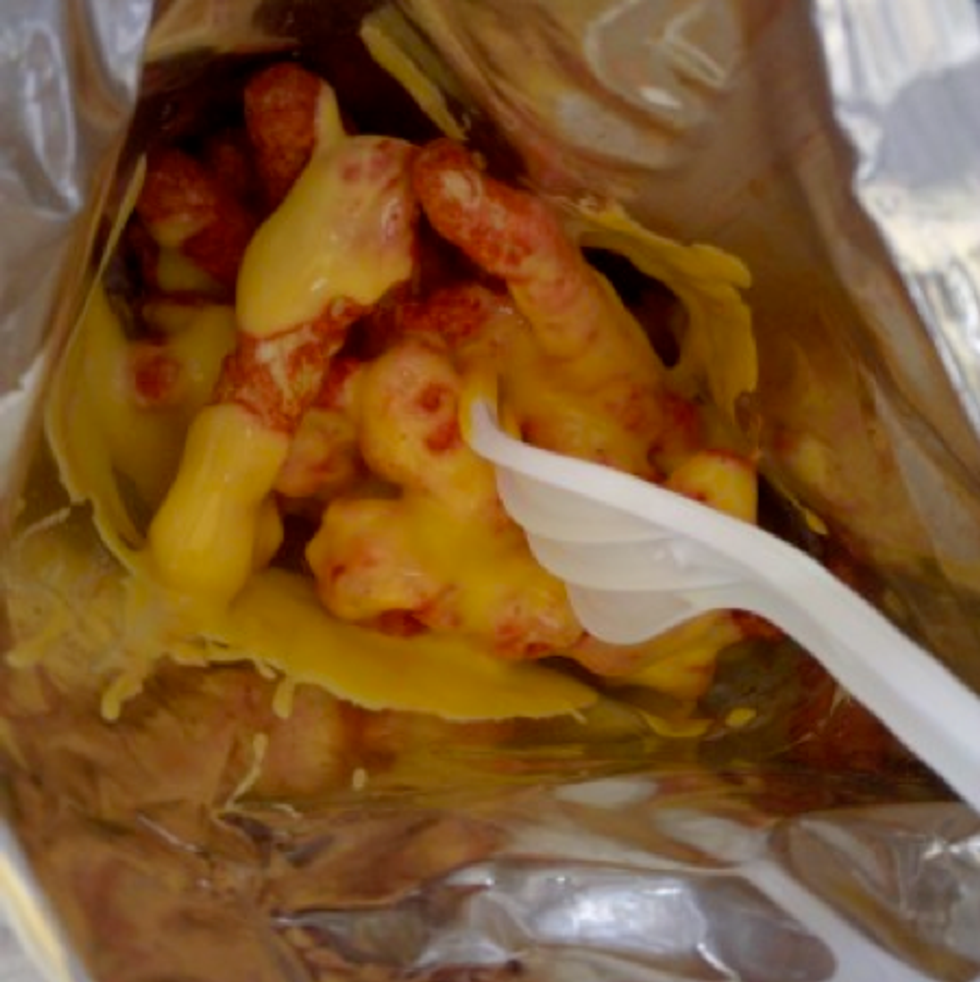 That's Cheetos with melted cheese. Grim, isn't it? It's no lie, American kids are wide and getting wider. And with the National School Lunch Program providing sometimes the only reliable daily meal to kids living at or below the poverty line, you have to wonder how hot cheetos with cheese sauce made the cut. Rameen, the student mole who took the above photo (first posted on the Slow Food USA blog), breaks it down like this:
"I'm not going to lie, many kids at my school are overweight. One student was so big, he broke his ankle just by trying to run. Fortunately, that problem doesn't affect me directly, but it affects my friends and people I care about."
This, however, is not a story about the problem. It is a story about the solution. Because we've got to do something – something big – when one in three kids is obese or overweight and their life expectancy is less than that of their parents. Well, put on your Carharts and lace-up your Red Wings, because
FoodCorps
is coming to town.
Here's the deal: the folks who brought you
King Corn
, the
National Farm to School Network
,
Slow Food in Schools
, and Montana
FoodCorps
have teamed up with
AmeriCorps
to develop a new national service program placing young adults in limited-access, high obesity communities. Their task? Reverse the trends of diet-related disease by building and tending school gardens, sourcing fresher, healthier food for the school cafeteria, and incorporating hands-on nutrition education into the school day. This is more than just another food pyramid poster on the cafeteria wall. FoodCorps is a school food army, putting boots on the ground in service for healthier kids.
School gardens—coupled with healthier choices in the cafeteria, and educational reinforcement in the classroom—work. The CDC and USDA both single out Farm to School (defined holistically to encompass school gardens, sourcing of nutritious food from local farms as well as food education) as part of a community-based solution to the obesity epidemic.
But these programs have their challenges, too, with the biggest being sustainability. Growing a productive food garden, while simultaneously trying to find local food at a price school food service can afford, and then throwing a bunch of third graders wielding trowels into the mix, is a tough row to hoe. Historically, these programs have been implemented by gung-ho teachers and volunteers, more often found in wealthier, whiter suburbs than in communities where parents have to work two jobs to make ends meet. Enter FoodCorps.
By leveraging federal funds and the
newly revitalized
public service program of AmeriCorps, FoodCorps aims to provide the people-power necessary to change the school food environment in communities that need it most. And, if we're lucky, the bright, young minds enlisted in the FoodCorps army will go on to change the food environment at large by becoming farmers, politicians, teachers, activists, nurses, and, importantly, parents of kids of their own.
FoodCorps is slated to begin placing service members in the summer of 2011, pending implementation funding from AmeriCorps. Host sites
in 10 states
where members will serve for the inaugural 2011-2012 term have already been identified. If you're interested in becoming a FoodCorps service member, or simply want to learn more, visit
FoodCorps
and join the mailing list. Member recruitment will begin in 2011, with applications available in February.
Illustration by Junyi Wu