For People Who Give a Damn.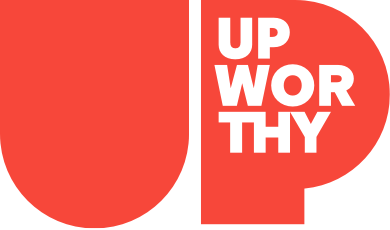 Stories Worth Sharing.
Sign up for the Good newsletter:
(c) GOOD Inc. All Rights Reserved.
PS. You are doing great. Keep it up :<)
This website uses cookies in order to enhance your experience. Please review our Privacy Policy to learn how we may use cookies and how you can change your browser settings to disable cookies. By continuing to use this website without changing your settings, you consent to our use of cookies.
THE DAILY GOOD
Start your day with
Despite successful public-health projects under his belt, Bloomberg and his hubris may be looking at a big failure.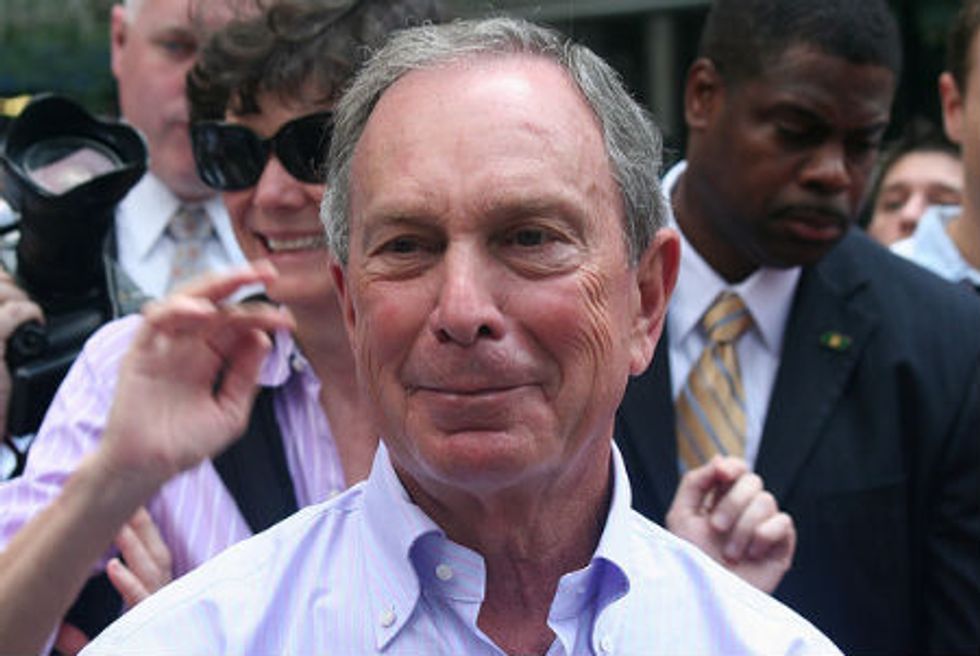 In another effort to attack obesity (and libertarianism) in New York City, three-term Mayor Michael Bloomberg is attempting to institute a ban on sodas in the city. Under Bloomberg's plan, it would be illegal for "food-service establishments" like mall food courts, delis, sports arenas, and food carts to sell sodas and other sugar-laden drinks in cups or bottles larger than 16 ounces. The ban could take effect as early as March of next year, at which point New Yorkers can say goodbye to giant glasses of Coke in restaurants. Say goodbye to 20-ounce sodas from the bodega on those sweltering summer afternoons.
Naturally, Bloomberg is facing blowback from many Americans who feel like he's restricting freedom. "[I]t is patently absurd for Bloomberg to claim he is not limiting freedom when he uses force to stop people from doing something that violates no one's rights, whether it's selling donuts fried in trans fat, lighting up in a bar whose owner has chosen to allow smoking on his own property, or ordering a 20-ounce soda in a deli," Jacob Sullum wrote in Reason, referencing Bloomberg's past bans on smoking and trans fats.
Articles
Everyone's favorite thing on the internet today is actually quite boring—but it won't always be.

The big chatter on the internet today is about Politwoops, a new project from the Sunlight Foundation that tracks and records deleted tweets from American politicians. Twitter is becoming an increasingly valuable tool for our elected representatives, and as humiliated former congressman Anthony Weiner can tell you, it's also become a place where people can make embarrassing, career-ruining mistakes. With such high stakes on Twitter, a tool like Politwoops could prove very valuable one day when, say, a senator tweets a racial slur out of anger before immediately trying to scrub it away. Today, however, Politwoops is very boring.
Articles
Bank robberies are on the rise, but gone are the glamorous thieves of old. Today, people are just trying to pay their rent.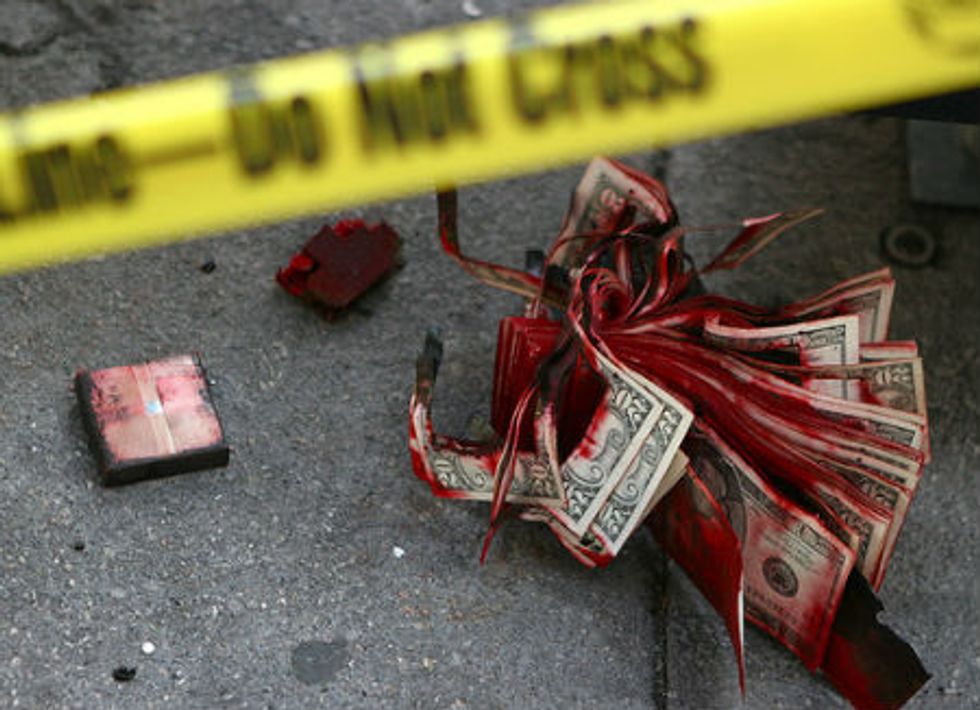 Despite
inflation decreasing their value
, bank robberies are on the rise in the United States. According to the FBI, in
the third quarter of 2010
, banks reported 1,325 bank robberies, burglaries, or other larcenies, an increase of more than 200 crimes from the same quarter in 2009. America isn't the easiest place to succeed financially these days, a predicament that's finding more and more people doing desperate things to obtain money. Robbing banks is nothing new, of course; it's been a popular crime for anyone looking to get quick cash practically
since America began
. But the face and nature of robbers is changing. These days, the once glamorous sheen of bank robberies is wearing away, exposing a far sadder and ugly reality: Today's bank robbers are just trying to keep their heads above water.
Bonnie and Clyde, Pretty Boy Floyd, Baby Face Nelson—time was that bank robbers had cool names and widespread celebrity. Butch Cassidy and the Sundance Kid, Jesse James, and John Dillinger were even the subjects of big, fawning Hollywood films glorifying their thievery. But times have changed.
Articles
And we wonder why more soldiers aren't quick to ask for help with their PTSD.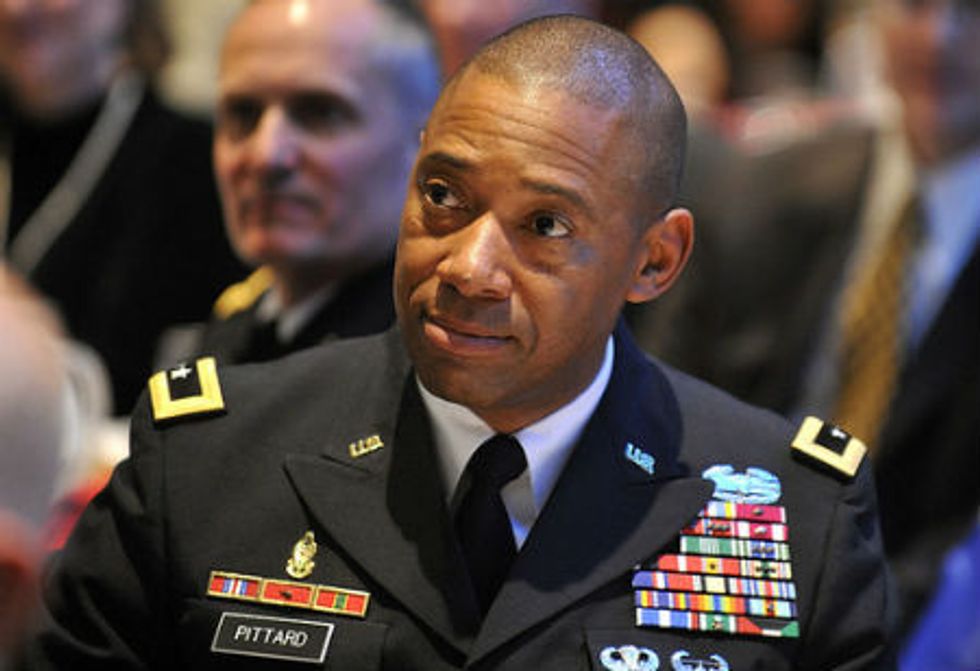 After 10 years at war, American soldiers are showing severe signs of wear. Not only have 126,000 troops returned from Iraq and Afghanistan
with traumatic brain injuries
since the start of the wars, another 70,000 of them have been diagnosed with post-traumatic stress disorder. According to Army Vice Chief of Staff General Peter Chiarelli, the majority of soldiers disqualified from service due to injury have either TBI or PTSD.
As you might imagine, all that mental turmoil has resulted in erratic behavior in the military's ranks. Hundreds of American veterans and enlisted people still commit suicide every year, and for a couple years more soldiers were killing themselves than were dying on the battlefield. Crime is regular enough amongst the veteran community that special "veterans courts" have begun popping up around the United States.
Articles
Ads used to tell you about products. Then they made you feel good about them. Now, you're the ad.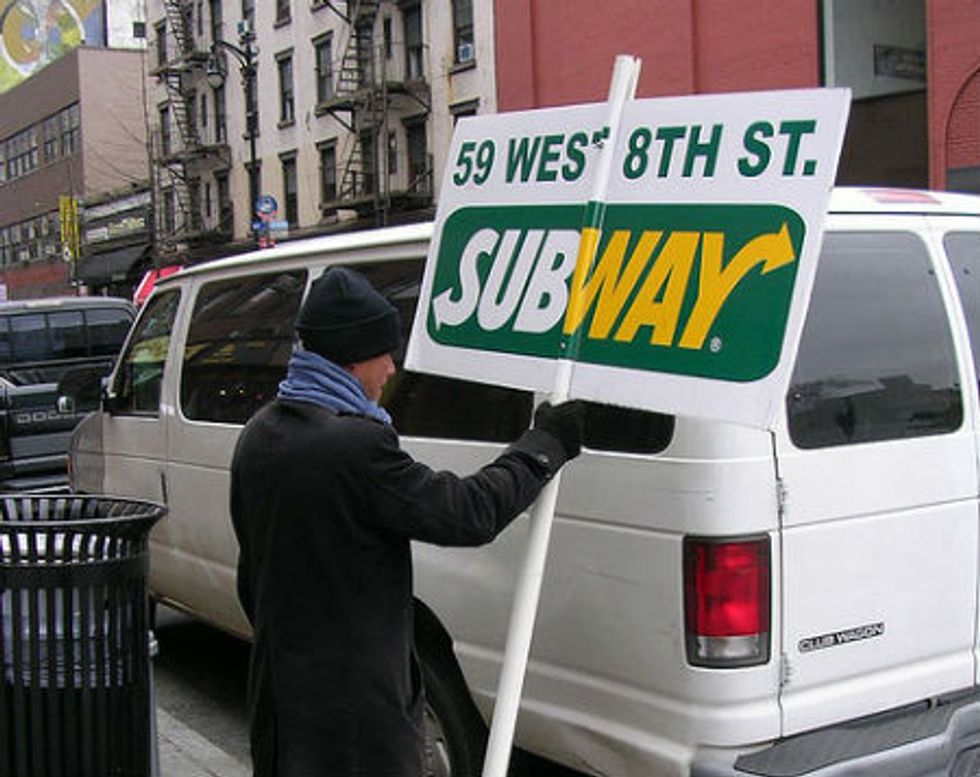 Two weeks ago, snack brand Popchips suffered a major blow to its public image when it released an ad featuring Ashton Kutcher wearing brownface and speaking in a bad Indian accent.
Articles
THE DAILY GOOD
Start your day with
THE DAILY GOOD
Start your day with something GOOD.