Articles
Switching to iPads helped one USC professor save 18,000 pieces of paper.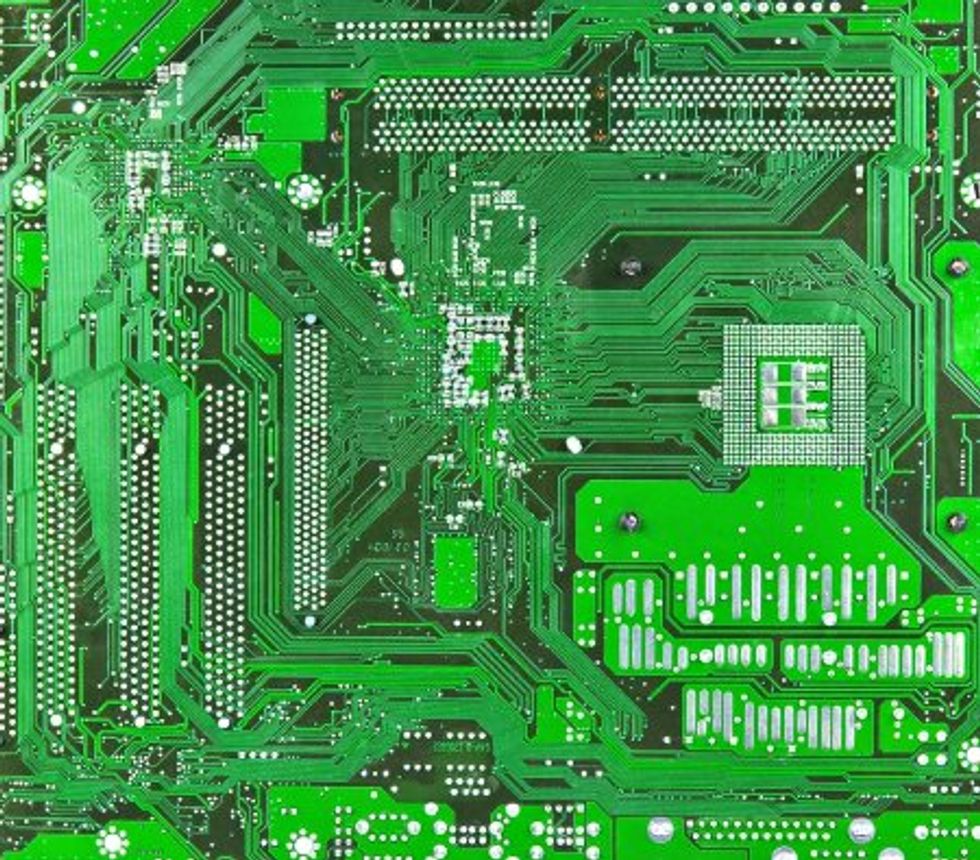 When it comes to technology and climate, we've seen radical changes over the past few years. We live in an age where there is a gadget for seemingly every task or hobby and
natural disasters
happen more frequently than they used to. So when a group of progressive-minded academics gathered at the University of Southern California in October to share best practices on creating a simultaneously digital and green classroom, it seemed like perfect timing.
In their workshop, "Creating Online Courses Using Apple Mobile Technologies," Bill Celis, a professor at USC's Annenberg School for Communication and Journalism, and Wendy Chapman, the school's director of web technologies, explained that their winning formula involves using the iPad and other Apple technologies to engage their tech-savvy students and "green" their classrooms.
<p> Chapman and her team—their office was recently awarded the highest level of certification from the campus' <a href="http://green.usc.edu/content/usc-green-office-certification-program" rel="nofollow" target="_blank">Sustainability Green Office Program</a>—have completely <a href="http://www.thinkgreenliveclean.com/text-books/" rel="nofollow" target="_blank">eliminated textbooks</a>. "We decided to eliminate all forms of paper in Professor Celis' class and substitute them with digital materials that students downloaded. Ever since we introduced the iPad to the class, we went from printing approximately 18,000 pieces of paper to zero," said Chapman.</p><p> Celis, who has taught student journalists how to <a href="http://wattway.uscannenberg.org/ee/index.php/vol5_stories/letter_from_the_editors" rel="nofollow" target="_blank">report on underserved</a> Southern California neighborhoods, said this switch has changed the dynamics of his classroom. "It's been a real wonder to watch the evolution of learning as we turn all of our classes into mobile, tech-heavy, completely <a href="http://bit.ly/Sxi3YS" rel="nofollow" target="_blank">green</a> classes," he said. Celis admitted that digital tools aren't his forté and he is learning as much about technology as his students—the reason he won the 2011 USC Provost's Prize for <a href="http://annenberg.usc.edu/News%20and%20Events/News/110504CelisAward.aspx" rel="nofollow" target="_blank">Teaching with Technology</a> is that he has gained technical expertise from Chapman.</p><p> For her part, Chapman integrated tablets into the school's journalism courses when the original iPad was released in 2010. "All of the recordings that students did during their interviews were done on the iPad and uploaded online to WordPress and Soundcloud.com," she said. "As a reporting tool, the iPad was less obtrusive than a microphone since it could be placed on a table rather than in the interviewee's face." Since journalism assignments could now be filed <a href="http://wattway.org/blog/2011/04/leimert-park-drumming-family-hopes-to-connect-urban-african-americans-to-africa/" rel="nofollow" target="_blank">in the neighborhoods</a> they were carried out in rather than in a studio on campus, this technological flexibility has allowed students to discover often overlooked areas of LA.</p><p> On a recent trip to Apple's Cupertino, California headquarters Chapman was able to explore the latest technologies available through <a href="http://www.moneycrashers.com/what-is-itunes-u-university/" rel="nofollow" target="_blank">iTunes U</a>, the technology giant's free online course catalog. Next spring she and Celis will be publishing a course there—<a href="http://annenberg.usc.edu/News%20and%20Events/News/121018iTunesU.aspx?utm_source=CommLine%3A+Oct.+31%2C+2012&amp;utm_campaign=CommLine2012Oct31&amp;utm_medium=archive" rel="nofollow" target="_blank">Urban America: Reporting on Its Neighborhoods and Schools</a>, which will highlight the <a href="http://bit.ly/RXldaX" rel="nofollow" target="_blank">educational inequities</a> that confront many Americans. Celis hopes the course will serve as a blueprint for educators outside of the Los Angeles area. "One of the benefits of putting a course on iTunes U is a professor in New York, Chicago or another city with urban neighborhoods can learn about urban reporting," said Celis.</p><p> Of course, while the presence of the iPad has certainly led to a reduction in the number of trees cut down in order to create textbooks, the verdict is still out on whether an iPad <a href="http://green.blogs.nytimes.com/2009/08/31/are-e-readers-greener-than-books/" rel="nofollow" target="_blank">is more environmentally-friendly</a> as a whole due to the carbon emissions that come with manufacturing it and other e-readers. Still, Celis and Chapman's example reveals the real possibilities for tech-savvy student learning and environmental responsibility on campus.</p><p> <em>Green motherboard surface via <a href="http://www.shutterstock.com/cat.mhtml?lang=en&amp;search_source=search_form&amp;version=llv1&amp;anyorall=all&amp;safesearch=1&amp;searchterm=green+technology&amp;photos=on&amp;search_group=&amp;horizontal=on&amp;orient=&amp;search_cat=&amp;searchtermx=&amp;photographer_name=&amp;people_gender=&amp;people_age=&amp;people_ethnicity=&amp;people_number=&amp;commercial_ok=&amp;color=&amp;show_color_wheel=1&amp;secondary_submit=Search#id=33397435&amp;src=e382ed845c602f1e38f6a41213a08350-3-28" rel="nofollow" target="_blank">Shutterstock</a></em></p><br/>