Articles
Local goods and services help build a true sense of community, say the founders of Utilitarian Workshop, a local design collaborative in Kansas City.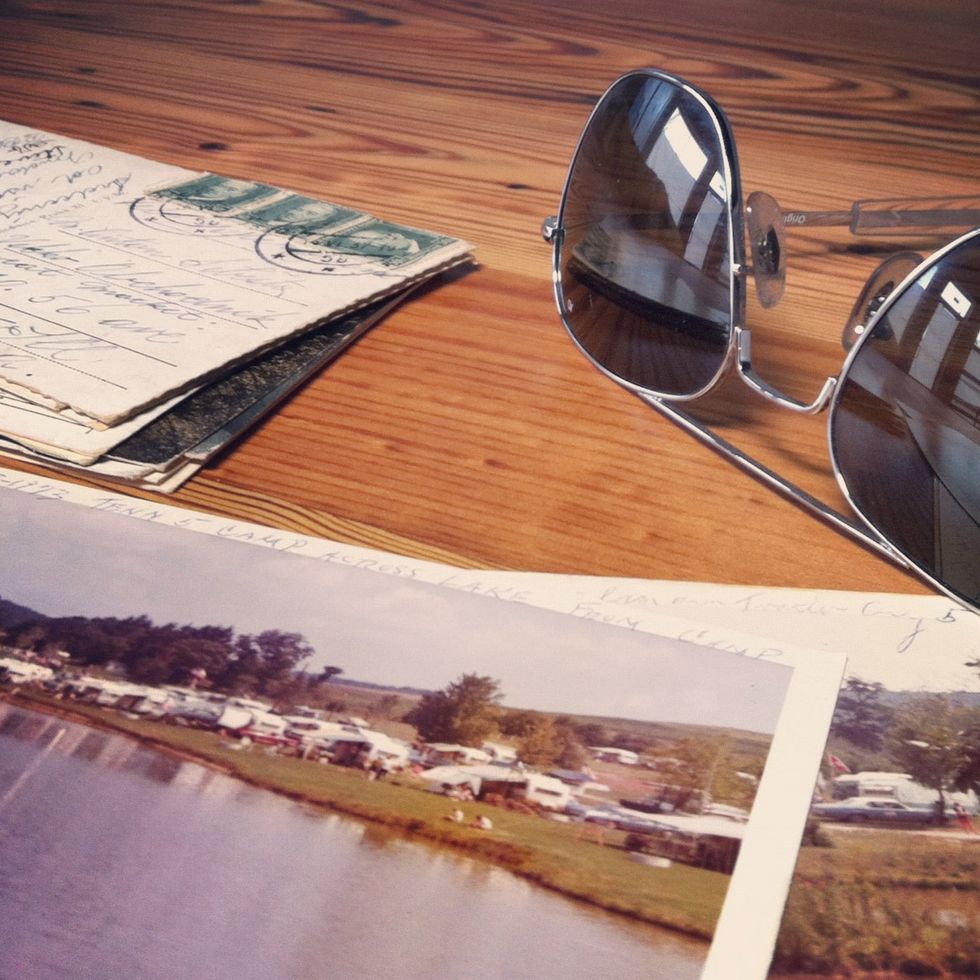 There's a major shift to "local" that's happening in our culture. Everywhere you go, people are talking about a renaissance of local goods and services, and a shift in the ways in which our belongings are produced and consumed.
Artists are reclaiming the ideals and traditions of a past era, with a renewed focus on the redevelopment of our communities. It's a vision of a future that can exist from Omaha to New York City.
It's knowing where the food you feed your family comes from, how the fabric you clothe them with is made, and the materials and processes that go into each piece. It's striking up a conversation with your local artisan and sharing interest in his or her process. At the end of the day, it's all about re-instilling an element of community and uniting people through an alternative approach to commerce.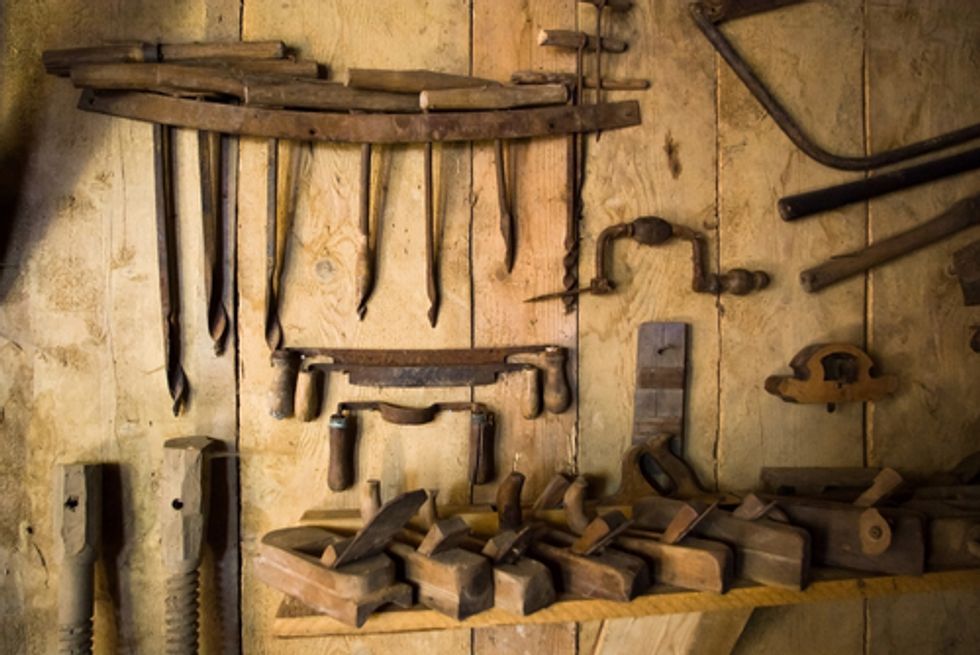 \n</div> <div> <a href="http://www.theutilitarianworkshop.net/">Utilitarian Workshop</a>, based in Kansas City, Missouri, is a modern collaborative design studio and retail co-op with local handmade goods at the core. The roots of our shop begin with our own line of heirloom furniture designs, inspired by the recycled steel scrapyards and deteriorating buildings of the once thriving industrial revolution. But we've moved beyond only focusing on our own work to building a collaborative model. </div> <div> <p class="shortcode-media shortcode-media-rebelmouse-image"> <img class="rm-shortcode" data-rm-shortcode-id="63405470616a947694c4114d71ea12ac" data-rm-shortcode-name="rebelmouse-image" data-runner-src="https://assets.rebelmouse.io/eyJhbGciOiJIUzI1NiIsInR5cCI6IkpXVCJ9.eyJpbWFnZSI6Imh0dHBzOi8vYXNzZXRzLnJibC5tcy8xOTkwOTkyNy9vcmlnaW4uanBnIiwiZXhwaXJlc19hdCI6MTY2MTE2MTE3M30.NQb-WmsKvPE7WU6VtjpiKV9EIskWKyxxFKyckD1jvoA/img.jpg?width=980" id="dbd6d" type="lazy-image"/> <small class="image-media media-caption" placeholder="add caption..."></small> <small class="image-media media-photo-credit" placeholder="add photo credit..."></small> </p>\n<br/> <br/></div> <div> We are constantly inspired and challenged by the work of our peers. There is so much talent that goes largely unseen, or is only available for viewing in an online capacity. Providing a space in which artists can display work directly to the public, and create a direct dialogue with the consumer, is paramount. I think our society has lost its direct connection with craft, and forgotten the importance of "trade skills." At the same time, the demographic of conscientious consumers seems to be experiencing a rebirth of sorts. </div> <div> Inspired by our pioneering comrades at <a href="http://beamandanchor.com/">Beam &amp; Anchor</a> in Portland, Oregon, we're building Utilitarian Workshop in pursuit of a long-time personal dream. More important than that, we're aiming to build and educate our community through the thoughtful curation of artisan goods, collaborative events, and educational workshops. Once completed, our space will be a meeting place for like-minded, free-thinking individuals to eat, drink, create, discuss, discover and celebrate.</div> <div> <p class="shortcode-media shortcode-media-rebelmouse-image"> <img class="rm-shortcode" data-rm-shortcode-id="4888be658f3ab2695e815da9aaa50a3d" data-rm-shortcode-name="rebelmouse-image" data-runner-src="https://assets.rebelmouse.io/eyJhbGciOiJIUzI1NiIsInR5cCI6IkpXVCJ9.eyJpbWFnZSI6Imh0dHBzOi8vYXNzZXRzLnJibC5tcy8xOTkwOTkyOC9vcmlnaW4uanBnIiwiZXhwaXJlc19hdCI6MTYzODE2NDEzMn0.s0AzcmCXERbwkC4rdiR9i7PmIlrjeq5Rz9Su1ysi7C4/img.jpg?width=980" id="4e68e" type="lazy-image"/> <small class="image-media media-caption" placeholder="add caption..."></small> <small class="image-media media-photo-credit" placeholder="add photo credit..."></small> </p>\n<br/> <br/></div> <div> Over the months, as we've been spreading our idea, it's been amazing to cultivate it and watch it grow. We've formed some wonderful bonds along the path to the pursuit of our space. There is no shortage of talented contributors within our community who are committed to achieving a mutually beneficial platform. We feel strongly that, once united, our talents and determination will inspire others to create. Utilitarian Workshop embraces this approach and nurtures a diverse inventory of craftspeople who are eager to carry the flag into this new age.</div> <div> We hope that, just as Beam &amp; Anchor inspired us, we may inspire other communities to build local collaborative design co-ops. We have two days left on a <a href="http://www.kickstarter.com/projects/632685380/utilitarian-workshop">Kickstarter campaign</a> for Utilitarian Workshop—please consider supporting us.</div> <iframe frameborder="0" height="375" src="http://www.kickstarter.com/projects/632685380/utilitarian-workshop/widget/video.html" width="500"></iframe> <div> <em>Images 1, 3, and 4 via <a href="http://www.theutilitarianworkshop.net/">Utilitarian Workshop</a>; image 2 (cc) Shutterstock/<a href="http://www.shutterstock.com/gallery-93635p1.html">Mihai Simonia</a></em>\n</div>\n</div>