For People Who Give a Damn.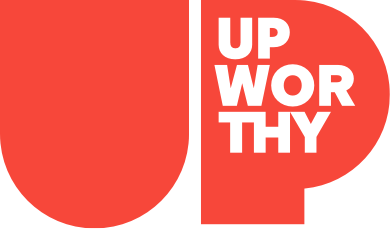 Stories Worth Sharing.
Sign up for the Good newsletter:
(c) GOOD Inc. All Rights Reserved.
PS. You are doing great. Keep it up :<)
This website uses cookies in order to enhance your experience. Please review our Privacy Policy to learn how we may use cookies and how you can change your browser settings to disable cookies. By continuing to use this website without changing your settings, you consent to our use of cookies.
THE DAILY GOOD
Start your day with
A Los Angeles dream of turning 4th Street into a bike-friendly thoroughfare.
This is the second entry in our miniseries "Better Bikeways." Read the first entry here.
When I began
exploring how bike route signage could be redesigned
to increase its effectiveness for Los Angeles, I quickly discovered that a test case was in order. An existing route would need to be chosen so that I could assess the conditions and challenges that improved signage would have to contend with. One route sprung immediately to mind: 4th Street.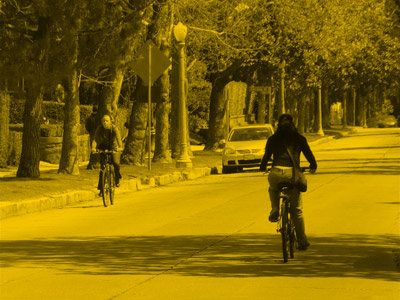 Fourth Street boasts many features that make it ideal for biking. Traffic along the route is relatively light, it parallels major thoroughfares like Wilshire Boulevard and 6th Street, and numerous public transportation hubs can be found just a few blocks distant. Fourth Street also passes through several commercial, business, and residential centers. Recognizing these advantages, Los Angeles's current Bike Master Plan designates 4th Street as a "bike friendly street." A recent count of bike traffic along 4th Street showed that on average more than 14 cyclists per hour are already making use of the route. With its wide roadway 4th Street has room to accommodate an even greater number of cyclists. In addition to these obvious advantages, 4th Street has always been a favorite route of mine to ride. Quiet and peaceful, it stands in stark opposition to the usual L.A. driving experience.In conducting the hands-on workshops that were a key part of my project's research phase, I asked local cyclists to consider 4th Street as a model and a test case as we discussed issues pertaining to bike route signage. My project, however, was hardly the first (or last) undertaking to take a close look at 4th Street's potential as a bike-friendly route.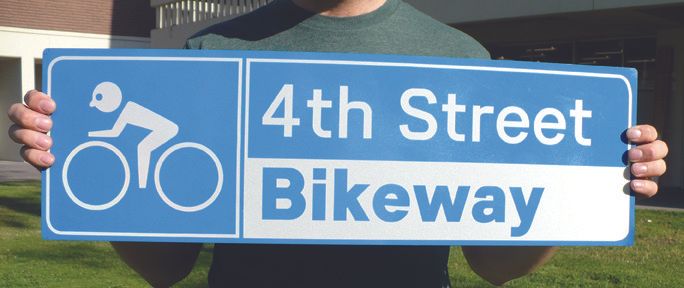 Articles
Los Angeles-based designer Joseph Prichard explains how signage can help cyclists in our Better Bikeways miniseries.
The idea that
Los Angeles is a car town is a generally agreed-upon truism that few Angelenos would think to dispute. In the popular imagination the act of driving is what defines the city. As the British architectural critic Reyner Banham once famously said "I learned to drive in order to read Los Angeles in the original." While such a comment is not without warrant, a strictly auto-centric understanding of Los Angeles leaves out a lot.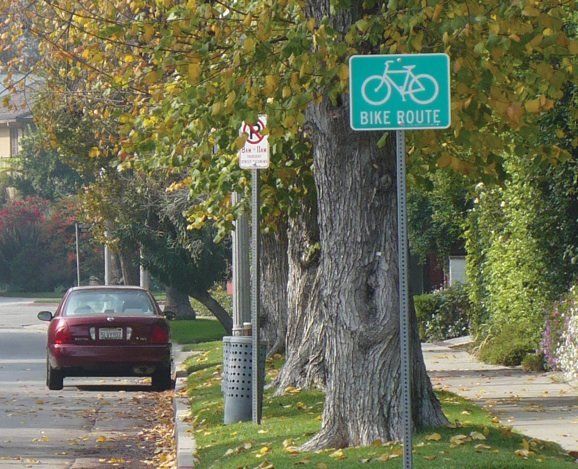 Despite its reputation as a gridlock-bound driver's nightmare, Los Angeles is home to a large, diverse, and ever-growing population of cyclists. With year-round pleasant weather, mostly-flat terrain, and an easily-navigable street grid, Los Anegeles is in many ways ideally suited to cycling. As someone who's lived and biked in Los Angeles for years, I still find it disheartening to hear the horror expressed by some Angelenos at the idea of riding a bike in our city. "You ride your bike in L.A.? Are you insane?"The pitfalls of cycling in Los Angeles are, of course, real, if sometimes overstated. Distracted or aggressive drivers, pothole-strewn streets, and insufficient (or just plain non-existent signage) are all realities that L.A. cyclists must learn to cope with. While many experienced cyclists become inured to these hurdles over time, they still stand as powerful barriers of entry to those considering taking up biking as a mode of transportation.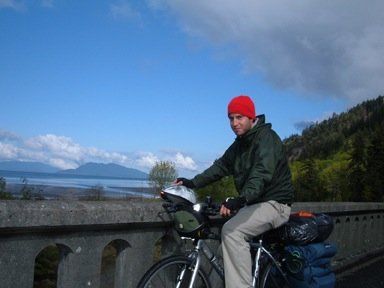 Articles
THE DAILY GOOD
Start your day with
THE DAILY GOOD
Start your day with something GOOD.