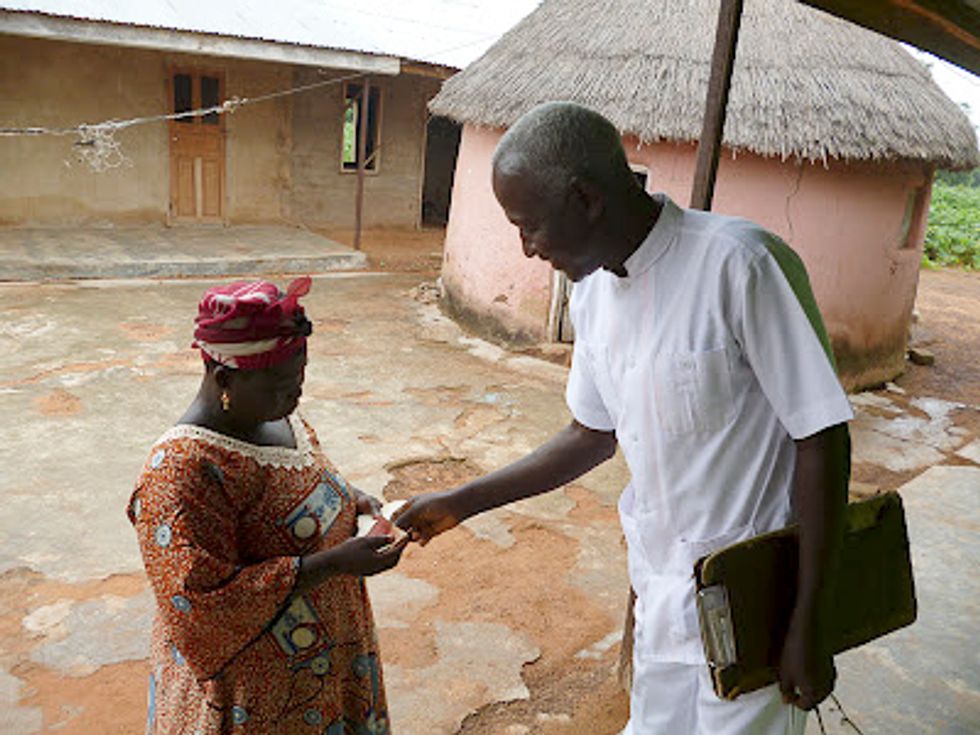 \n
Last summer, I spent five weeks in Ghana—a country about the size of Oregon—on the West African coast. I was there studying global food insecurity. We were twenty-one jet-lagged graduate students and two New York University professors, talking with school feeding programs, development organizations, women's health clinics, cocoa farms, and markets.
While visiting the city of Tamale, in the dry northern region of Ghana, we met a man named Dr. David Abdulai who runs a clinic that provides free healthcare and meals to Tamale's mentally ill, handicapped, lepers, and HIV/AIDS patients. This summer, I will return to Ghana to film Under the Mango Tree: Food, Health, and Love in Ghana, a documentary about Shekhinah Clinic, for my Master's thesis. All proceeds from the film will be used to raise funds for the clinic, which operates entirely on donations.
Dr. Abdulai was born in Tamale to one of the poorest families in the area. He is the only survivor of 11 children. All of his siblings died young of malnutrition-related diseases. As an adolescent, he hitchhiked to southern Ghana to work on a farm and finish high school. Through the aid of scholarships, Dr. Abdulai was able to put himself through medical school. After studying and practicing medicine in the United Kingdom and Austria, Dr. Abdulai decided that it wasn't enough for him to simply practice medicine. His gratitude for those who helped him succeed and his compassion for those still living in poverty won out, and he left his lucrative career to return to his hometown of Tamale with his wife, Doris, to start Shekhinah Clinic.
Before they built the clinic, Dr. Abdulai performed the first surgery under a mango tree that now serves as a peaceful area of recovery for healing patients. Together, David and Doris Abdulai, along with a team of volunteers, provide healthcare and meals to thousands of the city's destitute.