Kill the Recipe is a cookbook and visual guidebook that talk about the basics of radical beanmaking and plant-based eating for a better future.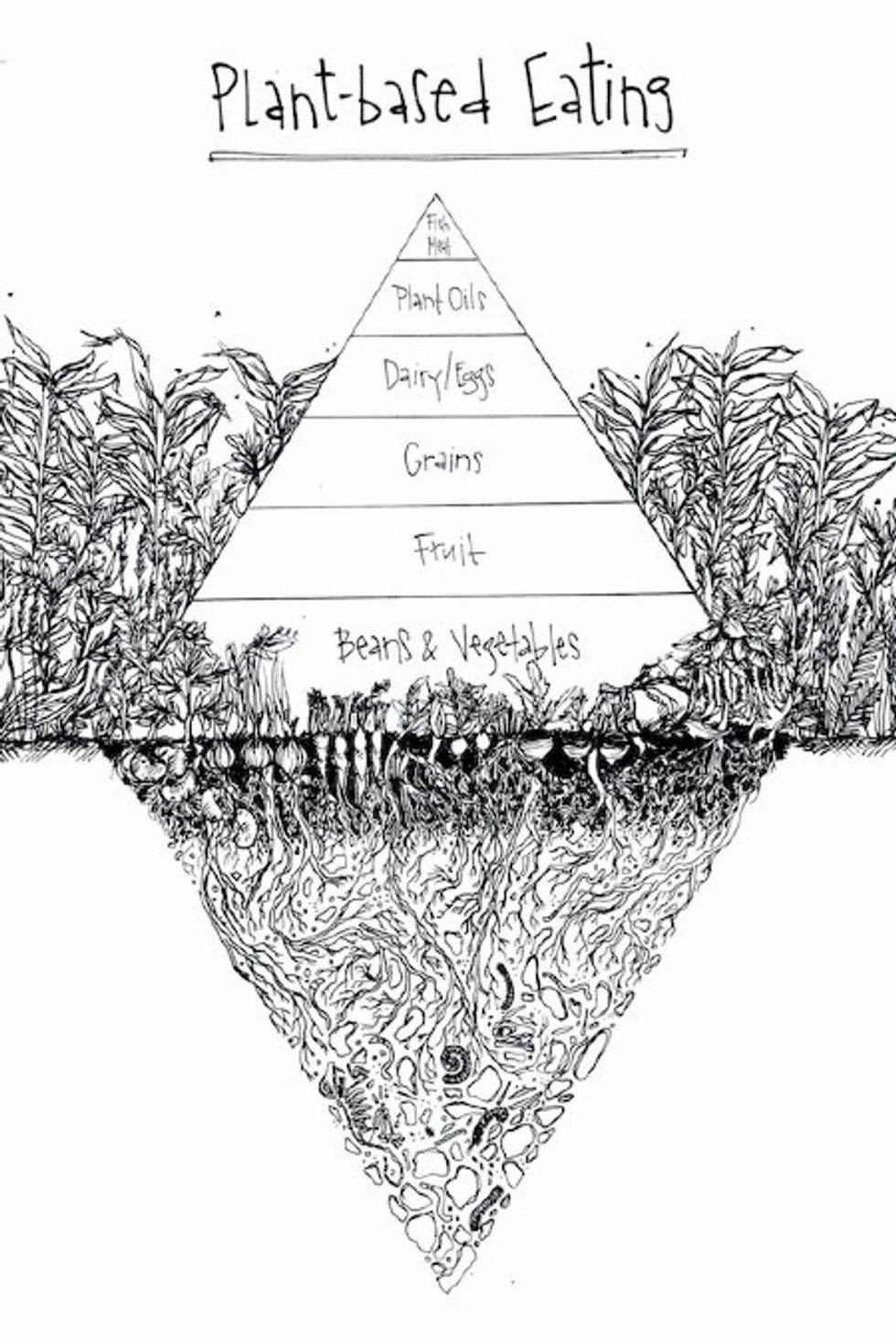 I created
Kill the Recipe
, a cookbook and visual guidebook, to talk about the basics of radical beanmaking and plant-based eating. Fundamentally, it's a vision for changing the way we think about cooking and eating in our homes. In the book,
which comes out tomorrow
, I proposed a new approach' one that is simple and straightforward, one that is affordable and lasting, and one that returns to tradition in order to imagine the future.
To that end,
Kill the Recipe
strives to contribute to the much-needed cultural shift in the way we eat and to truly advance our understanding of making good food at home in a way that will benefit our health and save both time and money.
Kill the Recipe
reimagines our meals through the lens of beans. Practically, it illustrates how to create an endlessly variable number of healthy, convenient dishes from a simple pot of beans. Beans, after all, are a constant. They are among the oldest plant foods grown on earth and have sustained societies throughout history.
They can also be found everywhere from farmers markets and bodegas to natural foods grocers and country stores. They make sense in any economic time and are an essential ingredient that brings great value, nutrition, and versatility to the kitchen. They set the stage to cook thrifty, satisfying meals with the rhythms of the season, and they allow you to smartly use what is at the market, on hand, or leftover.
Furthermore, beans have an inherent capacity to improve our everyday quality of life as we work to better our food system. If we think of our food system as a recipe, with all its various parts functioning as ingredients, we can clearly see that our current recipe for feeding ourselves isn't working that well. We need to think about how we can do things differently, starting in our own homes—the original spaces of economy—to make a better recipe for an affordable and lasting food system.
Kill the Recipe's
fundamental focus is on beauty and usefulness. It's something you can bring into the kitchen and get dirty, something that compels you to cook in a way that brings value to your everyday life, and most of all, something that is accessible.
Below is an excerpt of what you will see in this illustrated how-to guidebook. I hope you find it endlessly useful, and I hope it becomes a trusted journal full of your favorite ingredient combinations, clever cooking tricks, and food traditions both old and new. Ultimately, I hope it becomes a book you can pass on to future generations.
The following is a preview of some of the ways you can use beans everyday, including my recipe for Weeknight Beans, as well as other ideas below: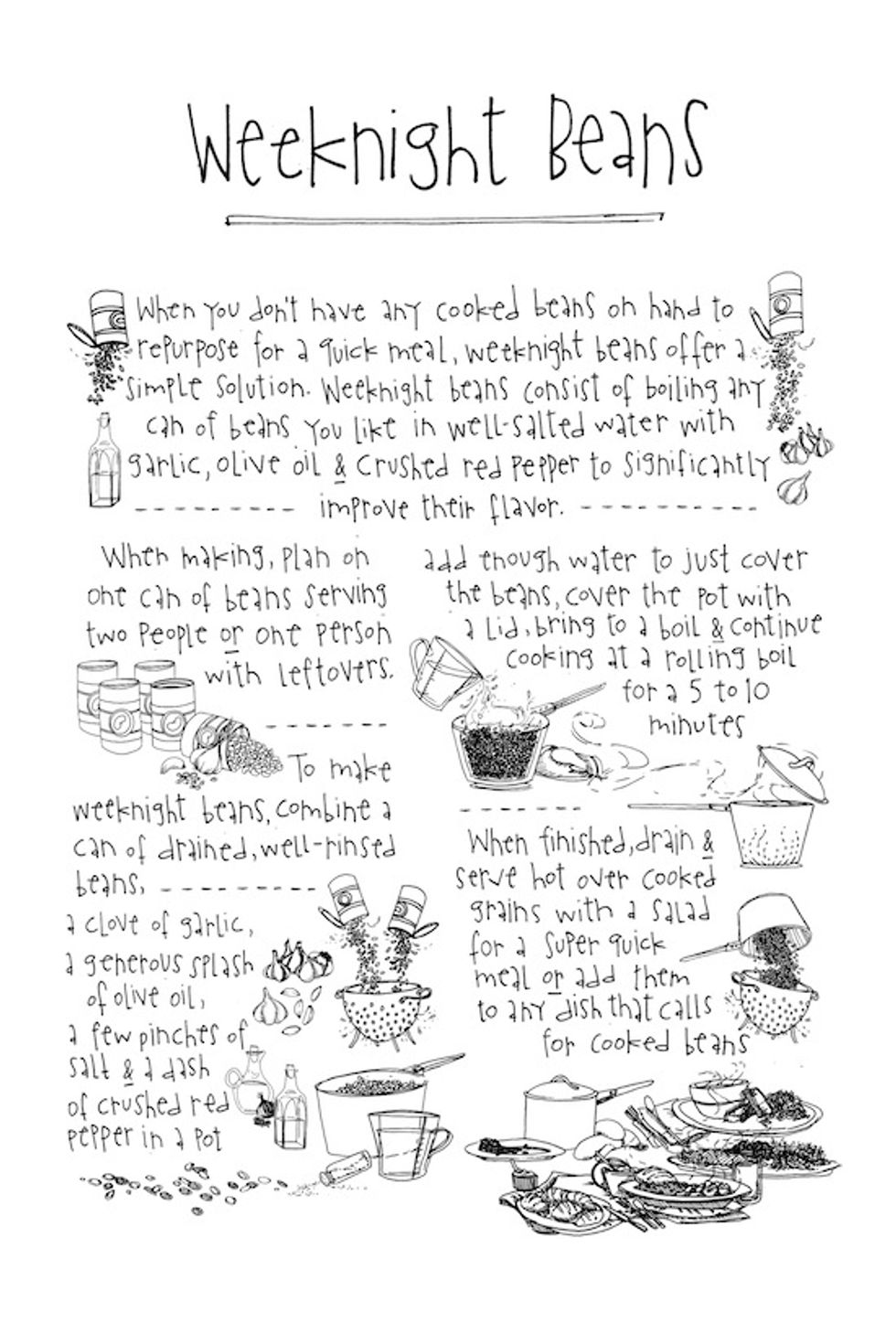 Articles