Articles
College courses and degree programs need to be clearer about what students will learn and be able to do after graduation.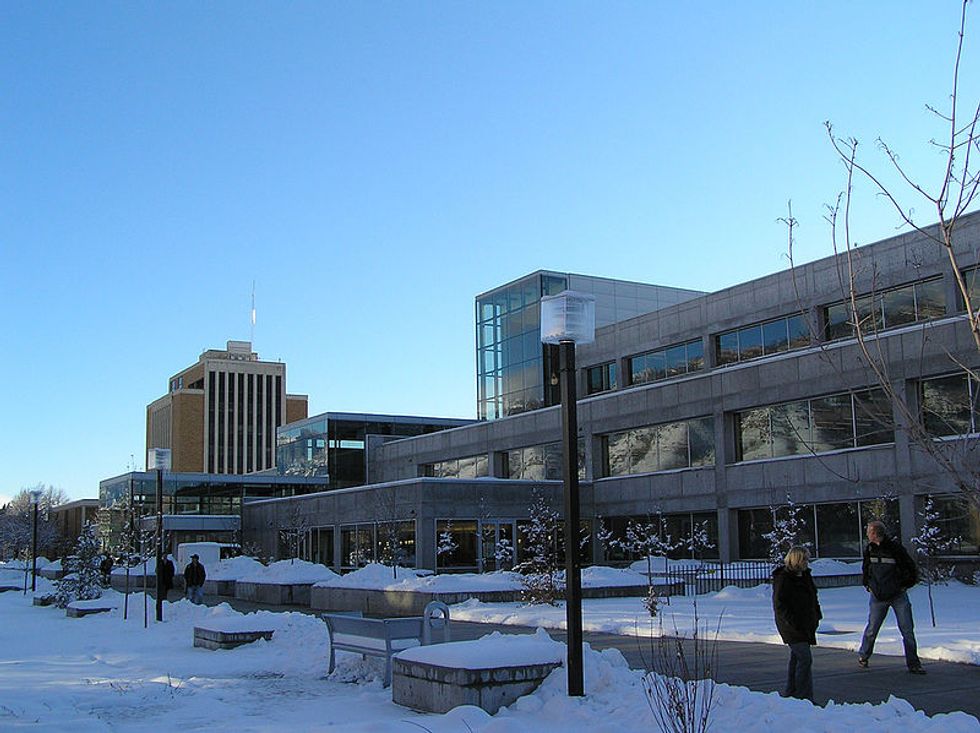 What should America's students get out of their college education? It seems like a simple answer, yet few institutions seem to be able to agree on the knowledge and skills students need for success in career and life. But students, colleges, and the nation's workforce can't afford the confusion any longer.
In an effort to streamline standards, colleges in seven states—Illinois, Indiana, Kentucky, Minnesota, Missouri, Texas, and Utah—have joined in "Tuning USA," an initiative started by the Lumina Foundation, funded by both the Lumina and William and Flora Hewlett foundations, and led by the and implemented by the Institute for Evidence-Based Change. Tuning is a collaborative, faculty-led effort to establish clarity and consistency about what is taught on American college campuses. It sets standards for what students should know, understand, and accomplish as they progress toward their degrees. That means transparency about what students will learn in each course and how the credits add up to a degree that holds value in the job market, and it makes student transfers more seamless.
<p> Through tuning, communication between faculty and students improves dramatically. Students know what it takes to stay on track toward graduation and how to make choices that will make them more employable—an increasingly important concern given the rising cost of college. Students and their families have a better sense of what can be done with a degree, and employers understand what they can expect from new graduates they hire.</p><p> As part of a strategic plan to close achievement gaps in higher education and boost the number of students earning degrees in STEM and <a href="http://www.good.is/post/how-the-american-school-system-can-train-kids-for-high-tech-jobs/">other high-demand fields</a>, Texas' higher education system recently finished tuning four engineering disciplines and is in the process of tuning two additional engineering fields and two science majors. Texas plans to tune mathematics, business, and computer and information science later this year.</p><p> Because two-thirds of high school graduates in Texas who pursue higher education start at one of the state's community colleges, Texas also convened representatives from more than 50 institutions to improve the transfer process. Community-college students who want to pursue a baccalaureate degree in civil engineering receive detailed guidance on choosing courses and applying to transfer. Students are informed about the knowledge and skills they will acquire in each course and are provided information about career opportunities ranging from construction and aerospace to manufacturing and public works projects.</p><p> Similarly, in Kentucky, two- and four-year public and private colleges are working together to tune high-demand programs in biology, business, elementary education, nursing, and social work. In the state's nursing programs, courses are being tuned to help pave the way for students to transfer from one program or college to another. Tuning will also ensure students clearly understand the skills and knowledge they will acquire throughout their academic career.</p><p> As tuning higher education grows in popularity, it will require continuous improvement, adjustment, and measureable results to ensure a lasting impact on student success. The stakes are high: By 2018, nearly <a href="http://www.good.is/post/infographic-educating-the-workforce-of-the-future/">two-thirds of jobs</a> in America will require some kind of postsecondary degree or credential, according to the Georgetown University Center on Education and the Workforce. With slightly more than half of students at four-year colleges graduating within six years and less than 30 percent of students at community colleges earning associate's degrees within three years, the nation will fall far short of meeting that need if current trends hold.</p><p> Tuning can lead to fewer dropouts, seamless transitions from community college to four-year universities, and greater student success. When you know where the path leads, you're much more likely to reach your destination.</p><p> <em><a href="http://en.wikipedia.org/wiki/File:MerrillCazierLibrary.jpg">Photo</a> via Wikimedia Commons</em></p><br/>