Articles
By year 2050, the global population is expected to reach 9 billion, 80 percent of which is projected to live in cities....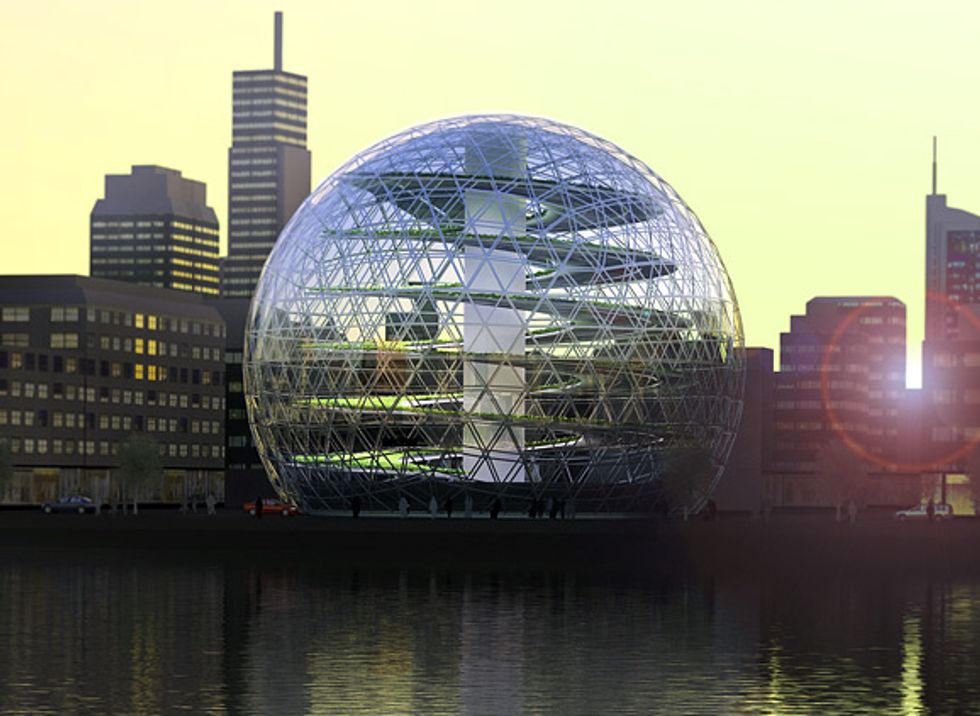 By year 2050,
the global population is expected to reach 9 billion, 80 percent of which is projected to live in cities. Currently, most local supermarkets rely on stocking practices that, when applied to dense populations, add unnecessary costs to the average city household's food budget. Transported from locations often hundreds or thousands of miles away, fruits and vegetables incur transportation, storage, and handling costs that amount to 70 percent of the goods' final retail price.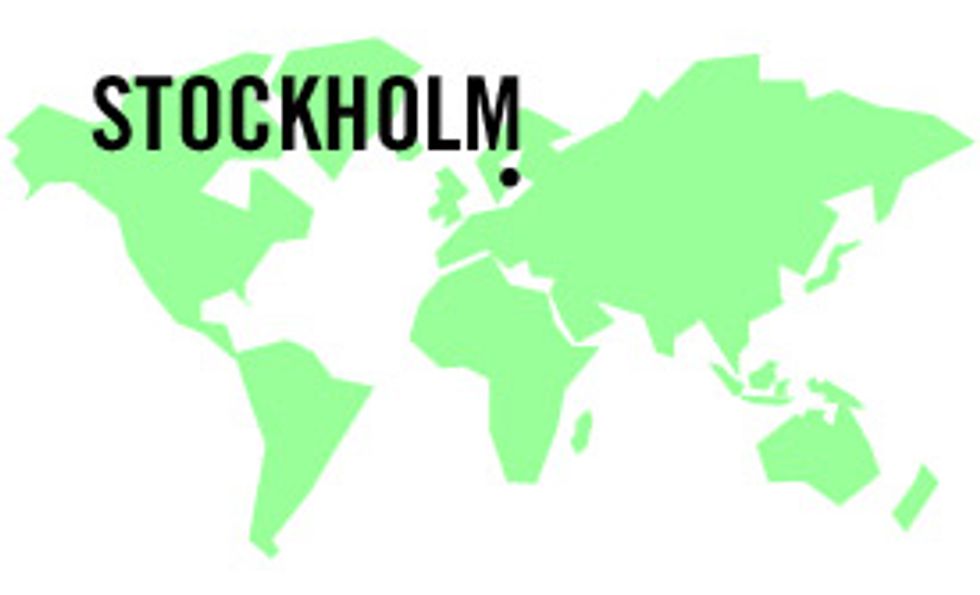 Such a large problem requires a large solution. Enter
Plantagon
, a company that aims to bring massive
greenhouses
to major cities and maximize the structures' use of space through vertical farming. Conceived in 2004, Plantagon partnered with SWECO, a Swedish engineering firm, to turn an impressive concept into an equally stunning model. The idea is quite simple: a spherical glass structure holds together a series of planting boxes arranged atop a spiraling ramp; seeds are planted at the base of the farm and collected 30 days later in their ripened state. The vertical component of the model allows a greenhouse of 10,000 square meters to grow 100,000 square meters worth of produce."Our concept actually looks much more complex than it is," says Plantagon CEO Hans Hassle. "Realizing the concept is therefore only a question of finding a place and a market to establish them."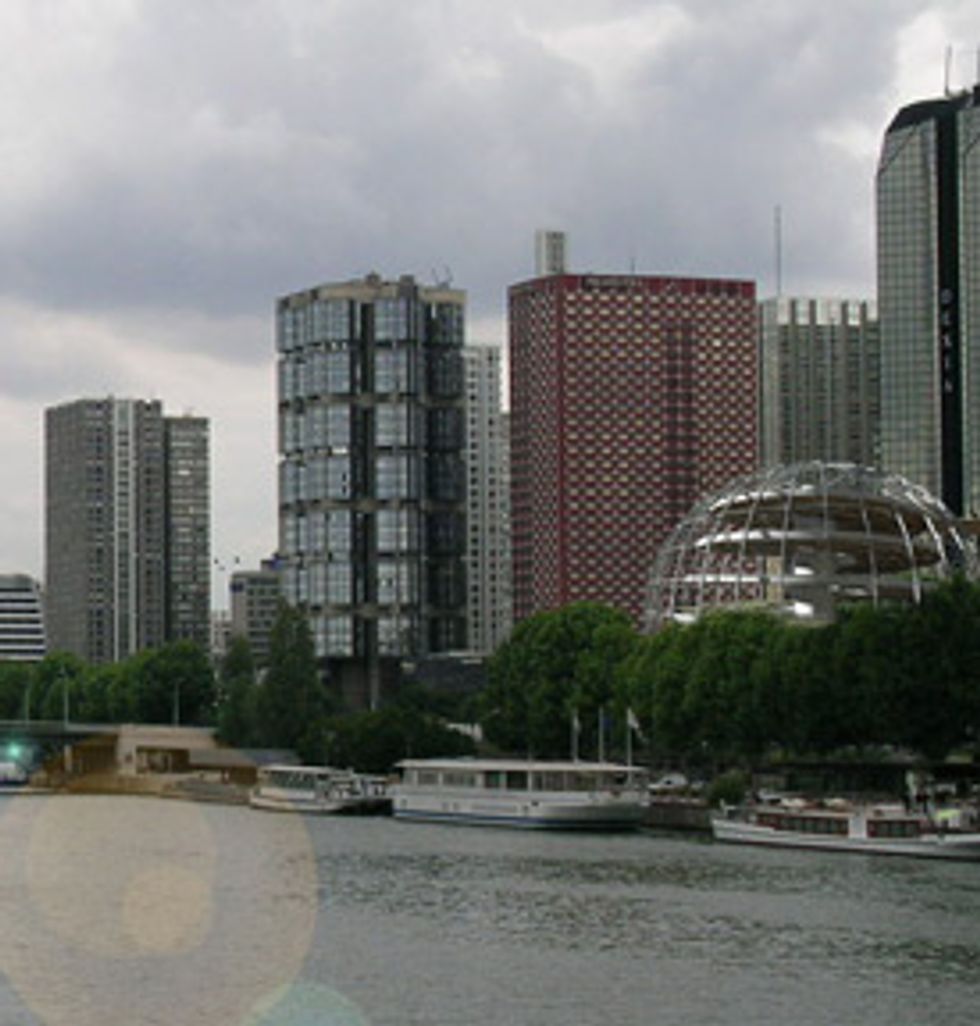 The company, which chronicles its work and provides a forum for creative ideas on its
blog
, hopes to have its first greenhouse up and running by 2012. To this end, they have started discussions with several interested cities on four different continents about how and where to build a Plantagon greenhouse. Although the question of where the first site will be remains unanswered, Hassle's goal is to secure a contract by the end of next year."There is little or extremely expensive ground area left in old cities," says Hassle. "Therefore we believe that new cities or new areas in old cities will be the shortest way from concept to reality."