Articles
Inspired by Orange is the New Black, Sheena Jeffers uses dance to reach kids with parents behind bars.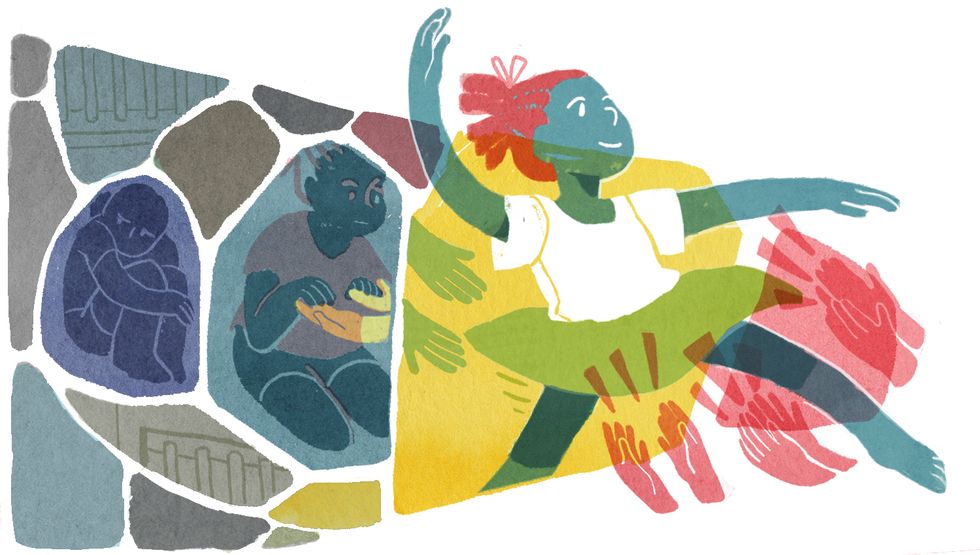 What happens to the children of the men and women behind bars? Illustration by Jean Wei
Despite the smiling invitations from the teacher to join in, one little girl in the corner of the bright, aqua-painted studio refused to dance. Instead, she hid behind her mentor, occasionally peeking out at the others as they played. A cool autumn breeze blew in through the open studio door. It was the first day of classes at Dance Camp, created by activist Sheena Jeffers, in association with the Mentoring Children of Prisoners program at Seton Youth Shelters in Virginia Beach.