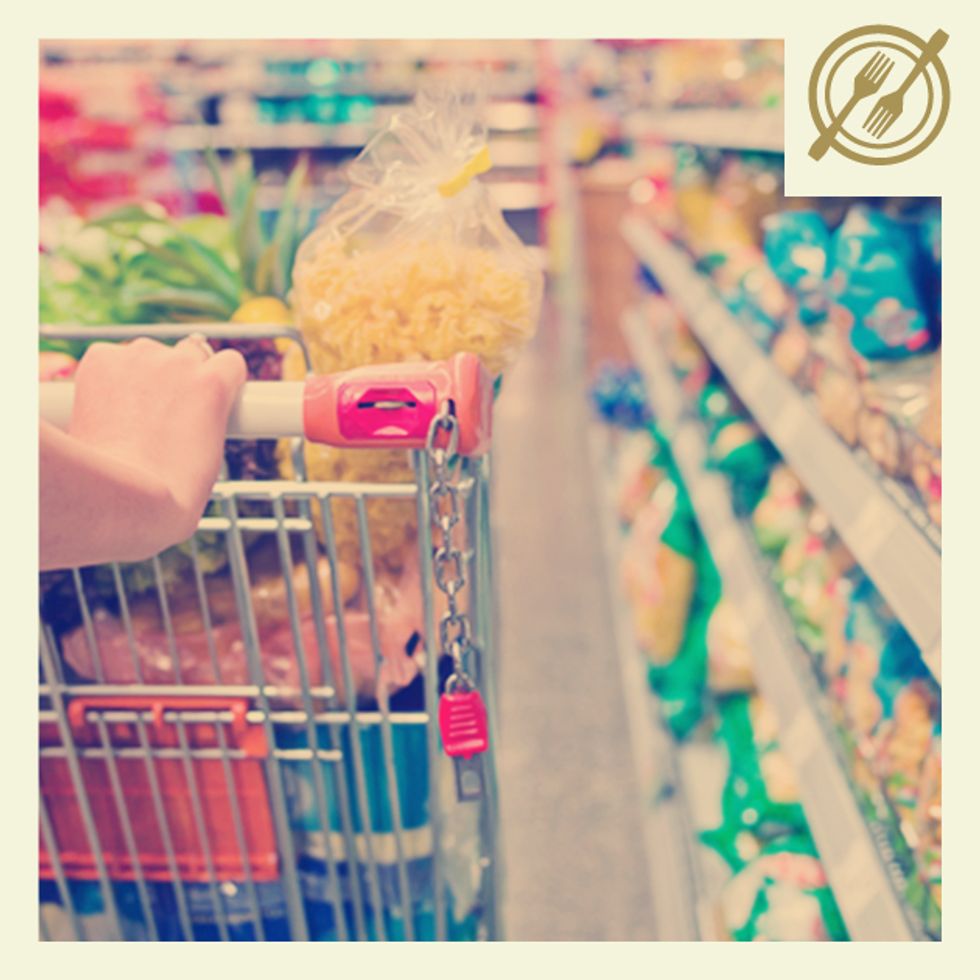 Walk inside a grocery store anywhere in the United States, and you'll tend to see a similar layout. The typical supermarket developer utilizes a template—often well-honed in suburban markets—that aims to maximize profits. Due to a variety of complex factors, this template often promotes behaviors that contribute to the obesity epidemic, including consumption of sodas, sugar-filled cereals, and other packaged goods with a high level of preservatives.
We know design matters in health outcomes. Compared with other affluent countries, Americans are dying sooner and have poorer health; environmental factors, including the built environment, are
reported as the key drivers
of the "U.S. health disadvantage." Because health services themselves only account for 15-20 percent of health disparities, we need to look beyond the medical sector to the root causes of poor health. These root causes are socio-behavioral, economic, related to physical environment, and concentrate at the neighborhood scale—all of which pose strategic opportunities for the built environment to play an important role in improving community health and well-being.
In a supermarket, the building itself could be examined as a tool to enhance supermarket performance. The energy consumption in a building is a key cost driver that is often seen as a barrier to the development of supermarkets in low-income neighborhoods. Incorporating well-documented, environmentally sustainable solutions would reduce costs and thereby advance efforts to improve access to supermarkets, while benefiting the neighborhood as a whole.
At the larger neighborhood scale, the ways in which a supermarket can contribute to community urban design principles can be investigated. For example, in a community without access to open space, the roof of a market could become a green space. Large parking lots adjacent to the market building could be programmed for farmers markets, or other vending opportunities as both a strategy for extending food sales beyond the walls of the store itself, but also as a method to invigorate and diversify the community.
There are many ways in which experience design could be applied to curate technical information, from labels to way-finding to displays or installations and even tailored personal shopping. If informed by health behavior theory and what is known about the specific knowledge and attitudes that lead to changes in healthy eating, this approach would represent innovation in health promotion through borrowing from existing technical knowledge in 'what works' for other areas of retail services.
At
HealthxDesign
, we're working with
Interface Studio Architects
to explore solutions for healthy urbanism—and leading a design studio class at
Parsons
analyzing how design can drive health, through the lens of the urban supermarket. By identifying the types of factors that design can address to advance outcomes, we're developing a design approach that can then be evaluated against a set of metrics, just as any public health intervention would be.
Although there is now an emerging literature and prevailing general knowledge that various elements of the built environment are associated with health outcomes, the design tactics for optimizing health through leveraging the deep understanding of communities themselves, and the technical expertise of architects, planners, urban designers, and experience designers to shape that very environment, remains untapped. HealthxDesign leverages the assessment tools of public health, which have their underpinnings in social and medical science, but collaborates with designers, planners and innovators to assess how design interventions can optimize health outcomes.
Supermarkets often represent important economic anchors for communities. As supermarkets apply for tax incentives made available through local, state and federal initiatives such as the Healthy Food Financing Initiative, there is a growing interest in understanding what their role could be in promoting health and well-being communities, while still running a thriving business. While there is evidence that the introduction of supermarkets does positively impact availability of fresh foods, however, right now there is only a fledgling understanding of how supermarket design can optimize real and sustainable food access.
In addition to developing a methodology and pedagogy for design that can improve the public's health, within an academic setting, HealthxDesign and ISA are in the midst of deploying their Healthy Urbanism approach with community-based organizations such as
Cypress Hills Community Development Corporation
, important food access and advocacy organizations such as
The Food Trust
, as well as local health departments around the country. We welcome transdisciplinary collaboration and hope folks interested in contributing will connect with us to collectively advance this opportunity for the public good.
This month, we're challenging the GOOD community to host a dinner party and cook a meal that contains fewer ingredients than the number of people on the guest list. Throughout March, we'll share ideas and resources for being more conscious about our food and food systems. Join the conversation at
good.is/food
and on Twitter at #chewonit.

<p></p><br/> <p> <em>Original <a href="http://www.shutterstock.com/cat.mhtml?searchterm=supermarket&amp;search_group=&amp;lang=en&amp;search_source=search_form#id=108585317&amp;src=F2082E2C-9333-11E2-B62D-EC4E1472E43D-1-0">supermarket photo</a> via Shutterstock</em></p>\n<br/></div>