Articles
We are what we eat. Eat smart, not cheap. Eat fresh, not processed.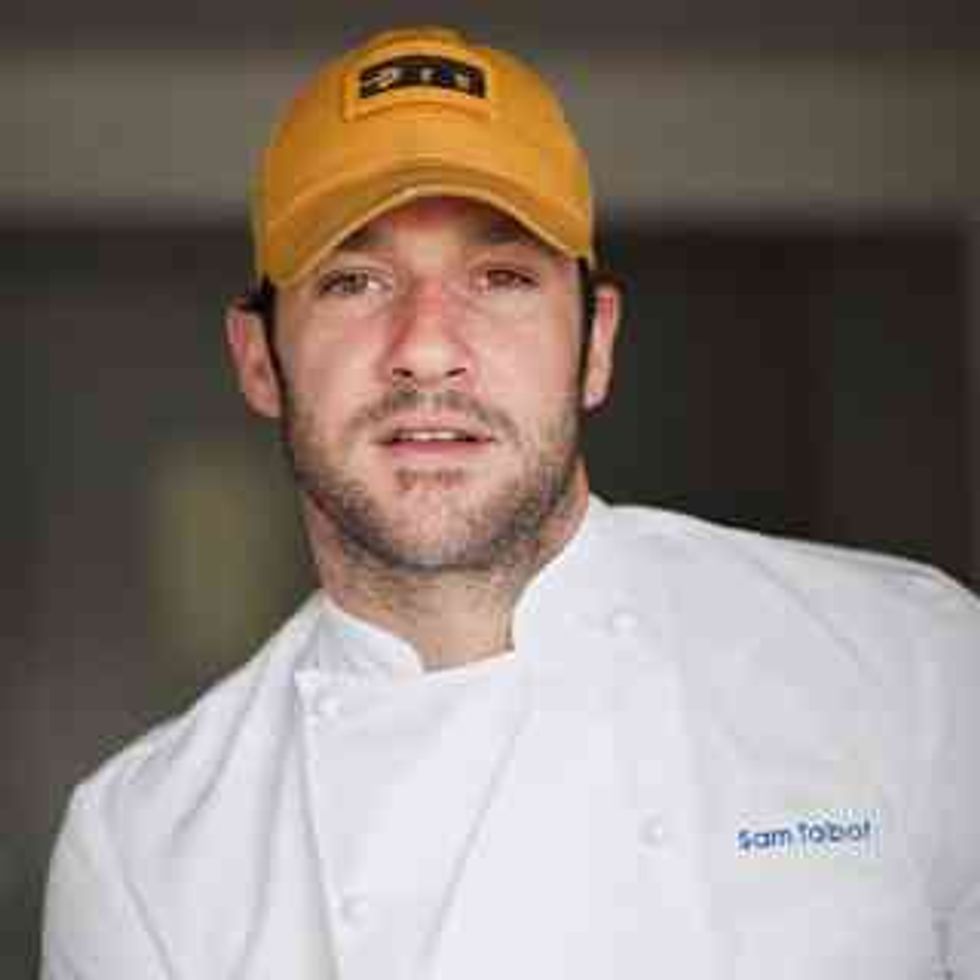 I learned, at age 12, I had a chronic and very serious disease that I would have to live with for the rest of my life. My diabetes does not consume me—it has helped mold me as a person. I am who I am today because of diabetes, and frankly, I would not want to have it any other way.

An uncle had the disease, so I was familiar with diabetes, but absorbing the full impact of "chronic" or "lifetime" doesn't come easy—if at all. What I did understand was that my mother couldn't hold back her tears the whole time the doctor was talking to us.

Then my mother dried her tears and announced we were going to Friendly's, where I proceeded to down a half dozen ice cream sundaes, one favorite combination of flavors after another, because, as my Mom said, "this is the last time you can do this."

After that day, the door to that particular kind of sweetness—the hot-fudge-whipped-cream-every-flavor-of-ice-cream-imaginable kind—pretty much slammed shut. But, as the saying goes, another door opened. Lots of other doors.

Of course, I would love to find a cure for diabetes. But until that day arrives, I will continue to put my best foot forward and keep moving ahead. Living with diabetes is a constant for me and millions of other people. My main goal is to make it easier for others living with diabetes to understand that they too can live a rich and fulfilling life.

I'm lucky to have a beautiful kitchen where I can research and play with the food components that make up my day-to-day diet. I enjoy finding new ways to make diabetic food more accessible, approachable, and less intimidating. I want to demystify the lifestyle changes one must make when they are diagnosed with diabetes. And for those already living with diabetes, I want to share my insights and knowledge so they can also indulge in the sweet life.

I believe the struggle between food and diabetes begins and ends with children and their caretakers. It is important to teach how easy it is to live the healthiest and most vibrant life possible by eating wholesome foods and seasonally grown fruits and vegetables. We all know that, how could we not? The message—that food and diabetes are intrinsically synced—is everywhere.

It's plastered on newspapers, blogs, books, Twitter, Instagram, Facebook and through national campaigns like "Let's Move" from First Lady Michelle Obama and my personal project, The Lunch Pail, which focuses on diabetes education for kids of all ages, races, and demographics who are dealing with the disease and those who look after them, whether that's an older sibling, grandma, aunt, mom or dad.

While kids are part of the solution, it is the adults who really have to go the extra mile and make changes at home.
















<p> 1. Clean out all the meaningless "white foods" that aggravate diabetes. The white processed flours, refined white sugars, processed foods, high glucose, sugar-filled condiments, and fatty sauces all have to go.<br/><br/> 2. Replace the sugars with coconut and date sugars.<br/><br/> 3. Honey, maple syrup, apple or fruit purees, sorghum syrup or natural occurring stevia are great options to gain sweetness without the toxins contain in sugar.<br/><br/> 4. Replace the cake and white bleached flours with grain flours, nut flours, and coconut.<br/><br/> 5. Replace dairy with coconut oil, olive oil, almond milk, flax milk, hemp milk.<br/><br/><br/><br/><br/><br/><br/><br/></p><p> The list goes on. Children—both diabetic and not—need and want healthy wholesome vibrant foods.<br/><br/> This will ensure that a child's life—whether it is participating in various disciplines like athletics, academics, arts, music, and creativity—becomes enhanced and enriched. As adults we need to fill our homes with the foods, fruits, and vegetables that make sense for our children, and ourselves, for their future and ours.<br/><br/> We are what we eat. Eat smart, not cheap. Eat fresh, not processed. Eat seasonally—it's more economic and it tastes better.<br/><br/> The struggle is only a struggle if we make it one.<br/><br/> Much love and respect for the nurses, parents, nannies, sisters, brothers, friends, grandparents and families across the globe who continue to make the world a better place by sowing the seeds of love in our youth through education and raising awareness on a disease some of us have chosen to live with.<br/><br/> When you are eating right and exercising daily, you don't for one second live with diabetes—it lies with you quietly and without a sound. But it can only lie quietly if children and their caretakers work in tandem to educate themselves on the importance of eating right. <br/><br/>Below, recipes from <em><a rel="nofollow" target="_blank">The Sweet Life: Diabetes without Boundaries</a>.</em><br/><br/><br/><br/><br/><br/><br/><br/><br/><br/><br/><br/></p><p class="shortcode-media shortcode-media-rebelmouse-image"> <img class="rm-shortcode" data-rm-shortcode-id="8ca3b54a55c6fc656b79dc6c3cc9d3ba" data-rm-shortcode-name="rebelmouse-image" id="0f5e0" type="lazy-image" data-runner-src="https://assets.rebelmouse.io/eyJhbGciOiJIUzI1NiIsInR5cCI6IkpXVCJ9.eyJpbWFnZSI6Imh0dHBzOi8vYXNzZXRzLnJibC5tcy8xOTkxNzQzMC9vcmlnaW4uanBnIiwiZXhwaXJlc19hdCI6MTYxNTkzNDU2MH0.kNpFRoX0qdykD03XXXQKq7Al5H4A8C5njMLKhp7w9cE/img.jpg?width=980"/> <small class="image-media media-caption" placeholder="add caption..."></small> <small class="image-media media-photo-credit" placeholder="add photo credit..."></small> </p><div>\n<strong>Yogurt with Pear and Coconut</strong><br/>\n<br/></div><p> <br/> Ingredients<br/><br/> Juice of 1 lemon<br/> 1/3 cup unsweetened shredded coconut<br/> 2 tablespoons graham cracker crumbs<br/> 1/2 cup Grape Nuts or granola cereal<br/> 1 tablespoon granulated stevia extract, or to taste<br/> 1 teaspoon ground cinnamon<br/> 2 ripe Bosc pears, slightly firm to touch<br/> 3 cups 2% plain Greek Yogurt<br/> Directions<br/><br/> In a medium bowl, combine the lemon juice, coconut, graham cracker crumbs, cereal, sweetener, and cinnamon.<br/><br/> Peel, core, and finely chop the pears. Spoon the yogurt into 4 bowls and top with the fruit and coconut mixture or sprinkle directly onto each individual container of yogurt.<br/><br/> Note: This recipe can do double-duty as dessert if you serve it up parfait style. Spoon 1/8 of the pears into the bottom of each of 4 bowls or parfait glasses. Add 1/8 of the cereal mixture, then 1/2 cup of yogurt. Repeat with the remaining pears, cereal mixture, and yogurt.<br/><em><br/></em><br/><br/><br/><br/><br/><br/><br/><br/><br/><br/><br/><br/><br/><br/><br/><br/><br/><br/></p><p><em>Photo Credit: Tara Donne</em><br/></p><p class="shortcode-media shortcode-media-rebelmouse-image"> <img class="rm-shortcode" data-rm-shortcode-id="9195cf46719a4302ce2b46d66d9f5170" data-rm-shortcode-name="rebelmouse-image" id="d3cc1" type="lazy-image" data-runner-src="https://assets.rebelmouse.io/eyJhbGciOiJIUzI1NiIsInR5cCI6IkpXVCJ9.eyJpbWFnZSI6Imh0dHBzOi8vYXNzZXRzLnJibC5tcy8xOTkxNzQzMS9vcmlnaW4uanBnIiwiZXhwaXJlc19hdCI6MTYzMjM2NDU1OX0.pDMBcF-dkusoku1ehxqV9jmty2OldyG938igAe2wpmo/img.jpg?width=980"/> <small class="image-media media-caption" placeholder="add caption..."></small> <small class="image-media media-photo-credit" placeholder="add photo credit..."></small> </p><br/><br/><strong>Kale Chips</strong><br/><br/> Ingredients<br/><br/> 2 large bunches (about 2 ½ pounds) kale, stems and center ribs discarded, leaves roughly torn<br/> 2 sheets nori, cut into 1" x 2" strips<br/> ¼ cup roasted garlic oil<br/> 1 teaspoon coarse sea salt<br/> ½ teaspoon freshly ground black pepper<br/> Zest of 1 lemon<br/> Directions<br/><br/> Preheat the oven to 350°F. Line a baking sheet with tin foil or parchment paper.<br/><br/> In a large bowl, toss the kale and nori with the oil until coated. Then spread the kale and nori on the lined baking sheet and sprinkle with the salt and pepper. Bake for 6 to 8 minutes or until the kale and nori are crispy. Be careful not to cook much longer, or the nori and kale will turn dark and bitter.<br/><br/> Remove the baking sheet from the oven and sprinkle the kale and nori with the lemon zest. Let the chips cool to room temperature before serving.<br/><br/> Serves 4-6<div><br/></div><div><em>Start taking ownership of your health with our <a href="http://awesome.good.is.s3.amazonaws.com/pdfs/DIY_Health_Check_Up.pdf" rel="nofollow" target="_blank">DIY Health Check-up</a>.</em></div><p> <a href="http://www.good.is/health" rel="nofollow" target="_blank"></a></p><p class="shortcode-media shortcode-media-rebelmouse-image"><a href="http://www.good.is/health" rel="nofollow" target="_blank"> <img class="rm-shortcode" data-rm-shortcode-id="04902975439bc16e3224d05f3be7cfac" data-rm-shortcode-name="rebelmouse-image" id="1bef0" type="lazy-image" data-runner-src="https://assets.rebelmouse.io/eyJhbGciOiJIUzI1NiIsInR5cCI6IkpXVCJ9.eyJpbWFnZSI6Imh0dHBzOi8vYXNzZXRzLnJibC5tcy8xOTgyMTc4MS9vcmlnaW4uanBnIiwiZXhwaXJlc19hdCI6MTYzMTgzNjcyNH0.hrNyhx2C_pQ3_GCuuYE6UIKRcHsr9dVkDZcLKk7CRn4/img.jpg?width=980"/> <small class="image-media media-caption" placeholder="add caption..."></small> <small class="image-media media-photo-credit" placeholder="add photo credit..."></small> </a></p><p></p><br/><br/><br/><br/><br/><br/><br/><br/><br/><br/><br/><br/><br/><br/><br/><br/><br/><br/><br/><br/>