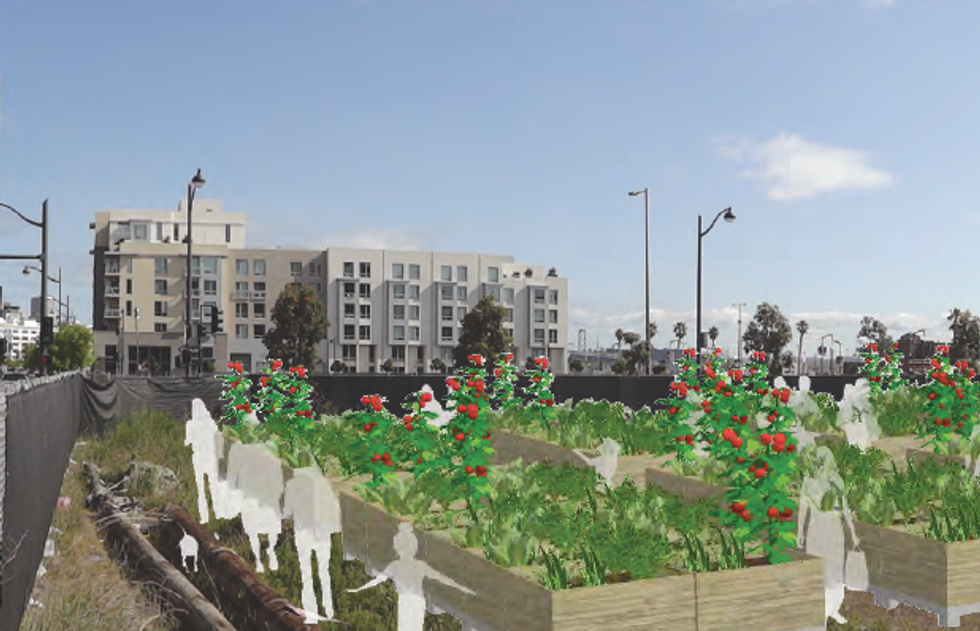 Three years ago, I moved to Mission Bay, a former industrial neighborhood in San Francisco where old warehouses meet new high-rise apartment buildings. As I began to explore my new neighborhood, I noticed that there were many charming pockets that paid homage to its past and future, from the newly developed waterfront, to the houseboats on the channel. But the vast majority of Mission Bay is vacant lots, just waiting to be funded for development. I began to wonder if there was some way to bring the community together within them; I was looking for a way to meet my new neighbors, and also thought it would help build the growing community.
Around the same time, I began craving dirt, probably because of my failing attempt to grow anything in my small apartment. I had an idea: What if the vacant lots in Mission Bay were activated into garden and event spaces? We could grow food, build community and host movie nights.
In 2010, I began talking with the local developer who holds a lease with the city of San Francisco to develop the entirety of Mission Bay based an approved 300-acre mixed-use plan including commercial, residential, hotel, a hospital and a retail corridor. With the downturn of the economy, the prospective tenants and developers had slowed, providing an uncertain amount of time in which the new neighborhood would evolve. I realized designing a portable solution would allow the gardens to be transported from one vacant lot to the next within a day or two—a win for both the developer and the community.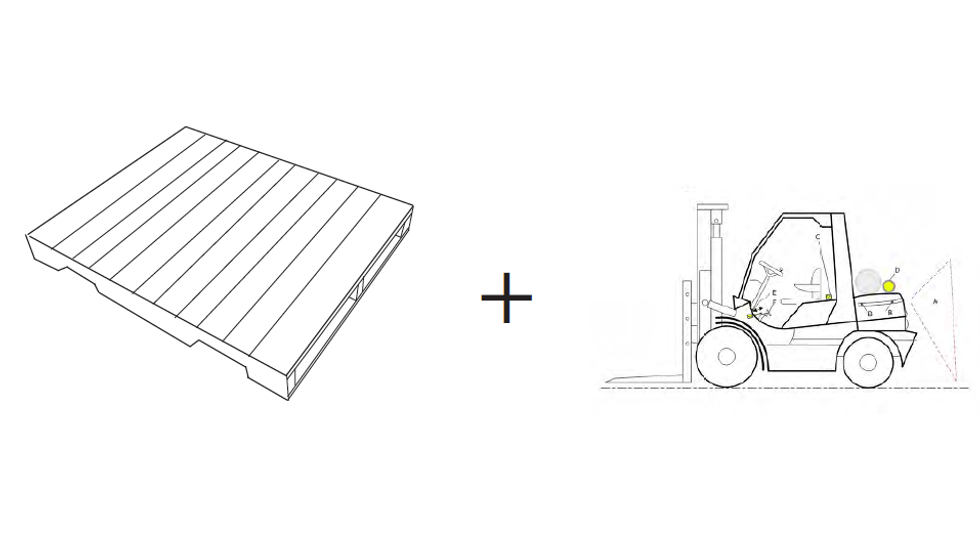 \n<br/> <br/></div><div> We began our designs in a vacant lot near 280, the freeway that literally dumps you right into the heart of Mission Bay, but within a few months were 'relocated' to a new site. It was a glimpse into the unique conditions we would be dealing with. </div> <div> NOMAD's first site is well-positioned along what will be a retail corridor, in a lot currently slated as a park. The layout includes both a shared community plot as well as over 200 individual plots. A service zone provides a rinse and compost station, rainwater storage collection, and shipping containers that can be used for tool storage. The location of the shipping containers also provides a branding and artistic opportunity to the street-facing side.</div> <div> Fun activity zones were placed within the garden areas as well as near the service zone. A presentation area was located at the middle of the site, angled away from the residential units to minimize sound and light projection. If demand for the garden plots exceed expectations, we have space left to expand.</div> <div> <p class="shortcode-media shortcode-media-rebelmouse-image"> <img class="rm-shortcode" data-rm-shortcode-id="65337871c3b8aeffd15fe4447c353a76" data-rm-shortcode-name="rebelmouse-image" id="c38d7" type="lazy-image" data-runner-src="https://assets.rebelmouse.io/eyJhbGciOiJIUzI1NiIsInR5cCI6IkpXVCJ9.eyJpbWFnZSI6Imh0dHBzOi8vYXNzZXRzLnJibC5tcy8xOTkxNDI2OS9vcmlnaW4ucG5nIiwiZXhwaXJlc19hdCI6MTY2NzMyMzQ3Nn0.yayh7hbQ7XhqchVfFSKTtyqntQqmP4B3LVqeGk5aBb8/img.png?width=980"/> <small class="image-media media-caption" placeholder="add caption..."></small> <small class="image-media media-photo-credit" placeholder="add photo credit..."></small> </p>\n</div> <div> Every piece of the garden is designed to move; each component will be located on a platform allowing it to be placed on a flat bed truck and relocated within a day or two. We prototyped a solution made of pallets. But because shipping pallet sizes are not consistent in size, it took us four hours and four people to build it. We knew there was a better solution, so we have been working with an industrial designer to create a beautiful solution that meets our needs of sustainability, durability, and most important transportability. We'll be taking any opportunity to used reclaimed components; for example, the benches for our site will be reclaimed timber trusses from the developer's soon-to-be-demolished warehouse. </div> <div> We have worked hard to get neighbors on board and to take care of all the necessary details like regulatory approvals and insurance. In December we ran a successful Indiegogo campaign, and now we are looking for an additional $10,000 support to break ground on the garden by end of summer. You can support us by following the steps <a href="http://www.nomadgardens.org/donate/">on our website</a>. Our hope is that NOMADgardens can be a template for other cities, helping to inspire community building and good design. </div> <div> <em>Images courtesy of Urban Matters</em>\n</div>