\n
Somewhere in the rugged ranching countryside of eastern Honduras there is a band that plays what locals call "música típica," which represents life in the region. Unfortunately, life in eastern Honduras is marked by the international drug trade and the world's highest homicide rates. Through music, this band tells stories of people intimately involved in the violent world of narco-trafficking.
In a place where people are afraid to utter the names of the most powerful drug lords, where police rarely investigate crimes, and where journalists fear reporting the truth, Los Plebes de Olancho immortalize the kingpins and their cocaine culture through song.
My colleague Chris Valdes and I lived and taught English in Honduras from 2010 to 2012, and many of our friends listened to Los Plebes and other narco-ranchera bands. We learned that ranchera music originated in northern Mexico in the early 1900's when cowboy folk-musicians with accordions and guitars began singing the praises of heroes from the Mexican Revolution. In the late 1970's as the drug smuggling industry ballooned on the Mexico-US border, the progeny of early ranchera bands began to sing about the exploits of drug lords and cartels.
Today the narco-ranchera genre is heavily censored by the Mexican government, but many famous bands still produce this music underground or publicly under the watch of the Ministry of Education. Los Plebes de Olancho have joined this musical tradition and adopted the form to tell similar stories of valor and terror in the Honduran drug trade.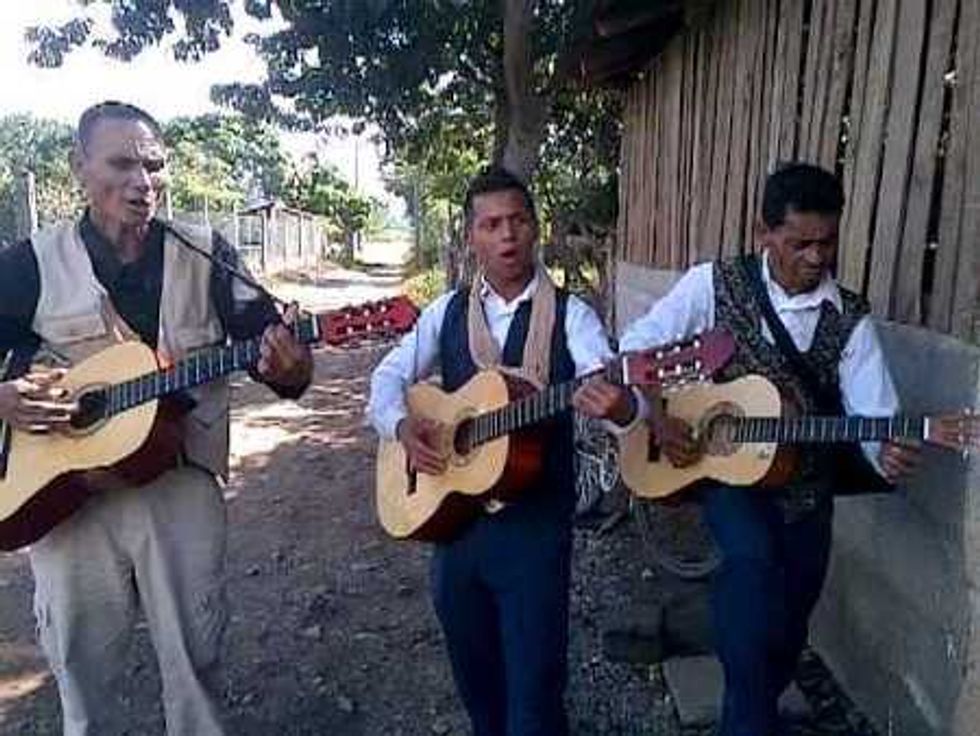 \n<br/> <br/></div><div> Upon returning to the US nearly a year ago Chris and I began thinking of how to share a piece of Honduran culture here in the states. We realized that while narco-ranchera music is extremely popular in Central America, North Americans know very little about it. If we documented a search for Los Plebes de Olancho, we could use our journey to show the parts of Honduran culture that we love. We could get the band members' perspective on the violence and social problems that plague Central America and at the same time show the beauty and resilience of Honduras and its people.</div> <div> By transmitting the voice of Los Plebes we could give Americans a taste of how the international drug trade looks and feels on the ground. Rather than the short sound bytes and headlines that we see in the media on violence and corruption in Central America, we could give a behind the scenes look at how these problems actually affect people.</div> <div> Soon we saw that to properly develop and promote our project, we'd have to devote our full time to the cause. So Chris left his job as a counselor at Mclean Hospital and I left my job doing sales for a startup software company. Now we are working hard to promote it through social media and out in the streets of Boston. </div> <div> We love what GOOD Magazine is doing, by creating a forum for ideas that advocate social justice and that use social media for effective crowd sourcing!</div> <div> <strong><em>You can support this documentary <a href="http://www.kickstarter.com/projects/the-sound-of-sangre/the-sound-of-sangre-a-feature-length-documentary">on Kickstarter</a>. This project is part of GOOD's series <a href="http://www.good.is/push-for-good">Push for Good</a>—our guide to crowdfunding creative progress.</em></strong>\n</div>