Articles
WaPo's Ezra Klein thinks elite college grads head to Wall Street because their liberal arts degrees are failing them. One former analyst disagrees.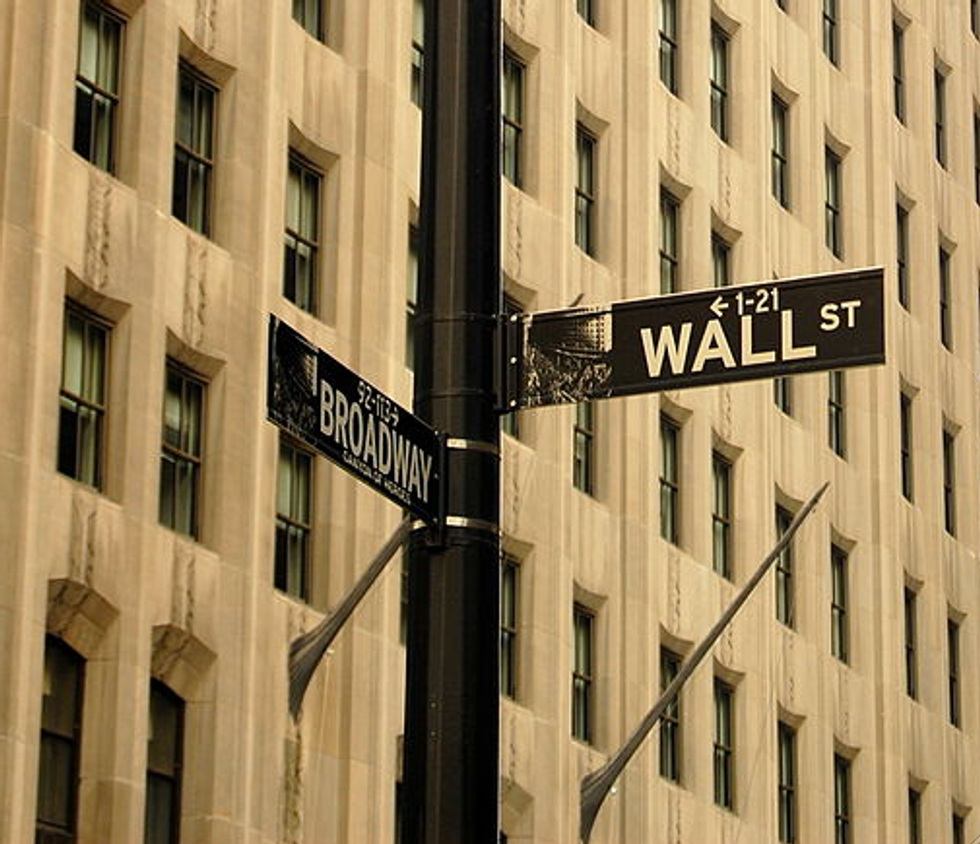 \n
Last week,
Washington Post
columnist Ezra Klein
posed a theory
: Graduates of elite schools default to Wall Street jobs because of the familiar recruiting process and useful on-the-job training, which he claims better prepares recent graduates for the real world than their degrees. It is this, and not the high salaries, that attracts our nation's brightest minds to finance. I was once one of those minds, and maybe it's the Wesleyan University in me, but I must beg Klein not to put me in a box. I got my job on Wall Street by making a Father's Day card.
The summer after my freshmen year of college, my mother, who served a few terms on the New Hampshire Retirement Board, brought me with her to an investment conference in Prague, Czech Republic. There, I met a kind hedge fund manager named Bob, who was sad to be away from his young family on Father's Day. Thinking of my own dad, who was back home in the United States, I made Bob a card wishing him well so that he wouldn't have to celebrate alone. He was touched by my simple act of kindness and maintained contact with us even after my mother left the board. During my final semester, he asked my mother what my career plans were after graduation. Career plans?
Like many of us, I had never thought about life after college and was hoping to put it off for as long as possible, like doing the dishes after a big meal. As the daughter of a lawyer-mother and musician-father, I swore the last thing I would do right out of college was hunch over a computer in a cubicle all day. Yet when an unexpected medical emergency and the culmination of my thesis saw me with limited time and funds required to seek out the perfect job, at Bob's suggestion and my mother's urging, I put on the suit she had mailed me—a black Elie Tahari skirt with a cropped jacket—hitched a ride to New York City with a friend, and walked into my first job interview in the financial district.
The office was impressive: a high-security art deco building with soaring ceilings and marble floors. When the elevator doors opened to the 12th floor, I saw chic, smart suits sweeping by me in all directions. I walked into an office with mahogany furniture and an intimidating man across the desk. As my future boss asked me questions about "driving the bottom line" and other lingo I had yet to learn, I scrambled to come up with coherent responses. Unlike the process Klein describes, I skipped the formal application and used the networking skills I'd developed at Wesleyan to maneuver my way straight to the source—a shortcut Ivy Leaguers take all the time. Because of this, I had absolutely no idea what job I was even applying for. I laid it out:
"Look," I said. "I never studied math, or economics, or finance, I'm a Classical Civilization major. But I do know how to get what I want in life, and if you hire me, I'll get you what you want."
Leveling with my future boss took confidence I had thanks to small classes and ample opportunities to defend my opinions to professors. My boss later told me that what impressed him the most was the story I told him about having to fight to keep my undergraduate thesis. My advisor had suggested that I drop the thesis and switch to a less ambitious senior essay. Instead of becoming disheartened at his lack of enthusiasm for my project, I went home from that meeting and rewrote my entire outline in great detail, emailed it to him and told him I'd see him tomorrow to discuss the new direction of my thesis, which I fully intended to keep.
So without ever formally applying or even knowing what the job was, I was offered the position of Business Development Analyst, filling one of only 13 new analyst slots of more than 2,100 company employees worldwide in 2007. (I found that my peers all had different stories of how they landed the elite post, but the majority had had clear intentions of entering the business world.) My analyst role was in sales, and I had sold myself. But not in the college application way, where with enough study you can spin your story to fit their desires. I landed the job with realtalk, based on my merit and self-confidence.
This is what my college education had prepared me for. Sure, the career counseling didn't teach me how to navigate Monster.com or guide me towards the proper career path (I wound up leaving the job on my own two years later to
move to Italy
). But there is no way two years on Wall Street could even compete with my four years at Wesleyan. As I watched friend after friend who had majored in economics lose their job during the financial crisis, while I got promoted to manage as many as three people for my division, I began to understand that my skill set was much more valuable and recognized by those at the top. To translate an elite degree to the real world,
all you need is a little imagination
. It's not that my liberal arts education gave me everything I needed to make it, but it set me apart from my cookie-cutter peers. It certainly didn't, as Klein suggests, "fail" me.
Klein also downplays the salary factor in the decision recent graduates make when joining the financial workforce, but the truth is these companies make you an offer that's too good to refuse. In my early 20s, I was earning close to what my mother, who has been a lawyer for 30 years, makes annually. Working on Wall Street gave me an opportunity to bulk up my savings while providing me with a status of position that's important in hypercritical New York. But it did not give me the skill set that has benefited me in the rest of my life. If anything, it taught me what I did not want to become.
So I did what not many others would do in my position. I quit. At the height of the recession in August 2009, I packed up my desk and later my suitcase to set off for Italy, even though I had no job lined up and no Italian language skills. For a while, I worked as the associate producer at a Roman production house making documentary films for National Geographic and Discovery Channel. Now, I'm a magazine editor and a professional jazz singer, headlining concerts in Italy and other parts of Europe. I value myself and my ability, and I was taught I am capable of doing anything—qualities nurtured through a well-rounded education, not a cutthroat finance job.