Tiny is excited by the energy of the Occupy movement, but she is sure that for real change to happen, "the poorest of the poor" need to be heard.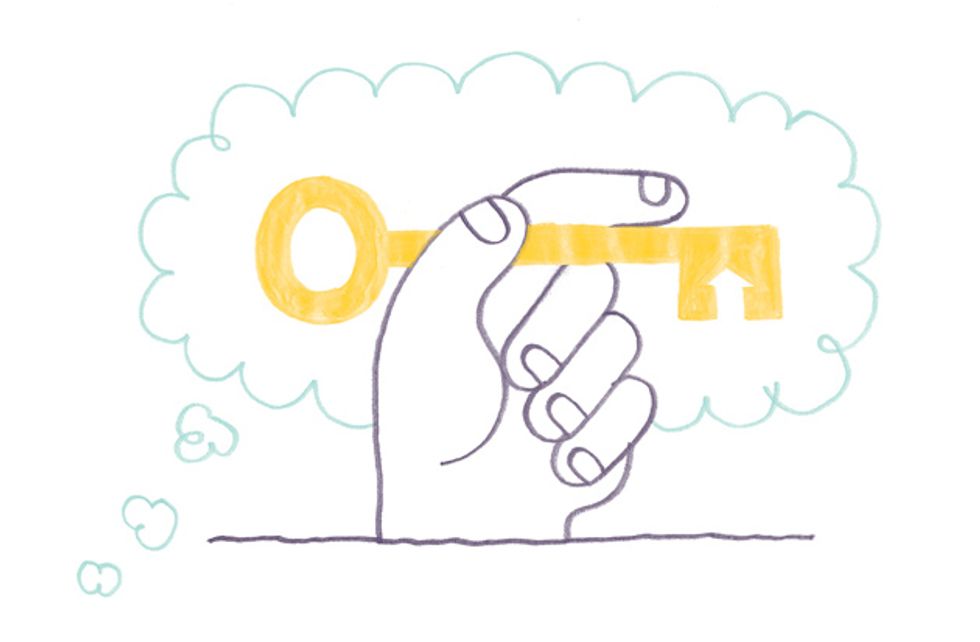 "Welfare
queeeeens
, super baby mamas!" a diverse group of women, holding hands, shouted in unison in front of an Oakland, California, welfare office, their voices overlapping as they weaved around each other on the sidewalk. The welfareQUEENS, a performance-poetry group composed of mothers who have survived and cared for their children through extreme poverty, were part of a series of actions staged by POOR, a 16-year-old arts-and-action nonprofit, on a sunny day last November, when POOR invited Occupy Oakland protesters to march out of their City Hall encampment to sites that "occupy" poor people throughout the Bay Area.
"Our lands and resources have been occupied for many years," says Lisa Gray-Garcia, better known as Tiny, the wiry 38-year-old cofounder of POOR. "More people are now feeling the pain. For us it was not like, 'Omigod, let's occupy!' It was like, 'More people are waking up to the torture and the tragedy that has hit poor and indigenous people forever—so how do we harness the power of this movement to support the work that's been going on for hundreds of years?"
The November day of action was one answer. POOR took occupiers to the housing authority to protest how Section 8 waiting lists have ballooned because of budget cuts. They also demonstrated in front of the San Francisco Immigration and Customs Enforcement office because, as Tiny explains, "If you don't have money for an attorney, you get picked up on a misdemeanor and suddenly you're in Mexico or Guatemala, even if you haven't been there since you were 1 year old." At the welfare office protest, the welfareQUEENS talked about imminent cuts to California's food-stamp program—"the last crumbs we had." And in front of an Oakland police station, speakers called prisons "the last form of public housing."
Tiny is excited by the energy of the Occupy movement, but she is sure that for real change to happen, "the poorest of the poor" need to be heard. "Survival itself through extreme poverty and crisis," she says, provides the best ideas for how to create a world where no one has to suffer lack of food, education, or safe shelter. Poor people "have the knowledge this movement needs."
Tiny—who's constantly running from one activity to the next, usually in tight jeans, hoop earrings, and a cap that says POBRE—likes to say she's got a Ph.D. from the School of Hard Knocks. When she was 11, her mother, Dee, lost her job. Dee was sick and overwhelmed by what Tiny describes as "a complex web of phobia, conflict, and poverty." Struggling with post-traumatic stress from a lifetime of abuse, Dee couldn't work and often couldn't leave the small apartment she and Tiny shared in Hollywood, which in the 1980s was more rough than glamorous. "People told me to put her in a home, go off to college, that I was a smart girl and I could do anything," Tiny says. "I was told from very early on that staying with my mom was the least positive thing I could do."
Instead, Tiny dropped out of sixth grade and started figuring out how to help their small family survive. If she'd told a social worker or teacher what was going on, she'd have been swiftly placed in foster care. But in Tiny's view, families struggling with poverty need to stick together. Over the next few decades, Dee and Tiny would manage not only to survive together through bouts of homelessness and incarceration, but also to create POOR Magazine, which is much more than a publication. Right now, POOR is publishing books; running PeopleSkooL, which allows people struggling in poverty to teach each other media skills; and creating a project called Homefulness, where formerly houseless people will be able to create their own permanent housing rather than hope for beds in a shelter or project designed and run by people who have no clue what it's like to be homeless.
* * *
At 12, Tiny created an alter ego named "Rent-starter," an ideal tenant no landlord could refuse even though she had no cash or credit. Rent-starter embodied what Tiny describes as an odd mix of "sincerity, strength, and extreme sycophantism." The performance worked many times: Landlords who might have turned away Dee, seeing a dark-skinned single mother (Dee was black and indigenous Puerto Rican, Irish, and Roma) as a bad tenant, believed that a white-looking 12-year-old Tiny (her dad, from whom she's estranged, is white) was "a 25-year-old making $65,000 a year." If Tiny couldn't come up with enough money to pay rent on an apartment or motel room, she and her mom lived in their car. When they were cited for the illegal act of sleeping in a vehicle, penalties they couldn't possibly pay piled up and turned into arrest warrants, which turned into stints in jail. Dee and Tiny learned that, when you're poor in the United States, many of the things you have to do to survive are illegal.
Articles